New South Wales riders can ride to visit friends from today (Friday 1 May 2020) as the state eases its coronavirus travel restrictions.
You can ride with a pillion, or with one other rider or several members of the same household to visit other households for social gatherings.
There is no limit on how far you can ride, but border crossings are still out of the question.
NSW Premier Gladys Berejiklian has asked people to be "responsible" and not spread the virus or the rules could be reversed.
While riding up and down the Old Pac wouldn't be classified as legitimate under these new rules, you could say you were riding for exercise.
Exercise
Earlier this week, the Premier acknowledged on Sydney radio that riding a motorcycle is exercise and therefore legal.
She says NSW Police have not booked anybody, because riding a motorcycle is "akin to riding an exercise bike".
However, that claim is not correct.
On Thursday (9 April 2020), a motorcyclist was stopped by police on Oxford Street, Gateshead.
Officers spoke with the 36-year-old man, who allegedly provided "multiple conflicting reasons for not being home before stating he was on his way to help a friend fix a bike".
The officers deemed his reasons for travel as non-essential and issued the man with a $1000 fine.
Note that NSW Police have interpreted the rules to say people can leave their house for "brief exercise in your own neighbourhood".
So it's not a free-for-all under the pretence of exercise.
Qld also eases restrictions
As NSW eases restrictions, Queensland will also allow riders to travel a 50km radius from their home from tomorrow (2 May 2020).
The Australian Motorcycle Council says they are "always pleased to see recognition by government authorities of motorcycling in any form, but especially the recent statements from Queensland and NSW acknowledging that motorcycling is allowed in the current COVID19 restrictions".
"Most other states and territories also allow recreational riding in some form, and we can only hope that the more reluctant state government of Victoria join this nationwide approval and allow Victorian riders to get out safely and without risk to others," their statement says.
After all, riding a motorcycle is both a physical and mental exercise.
The mental side cannot be stressed highly enough. Experts expecting a wave of depression if riders are cooped up for too long.
Responsible riding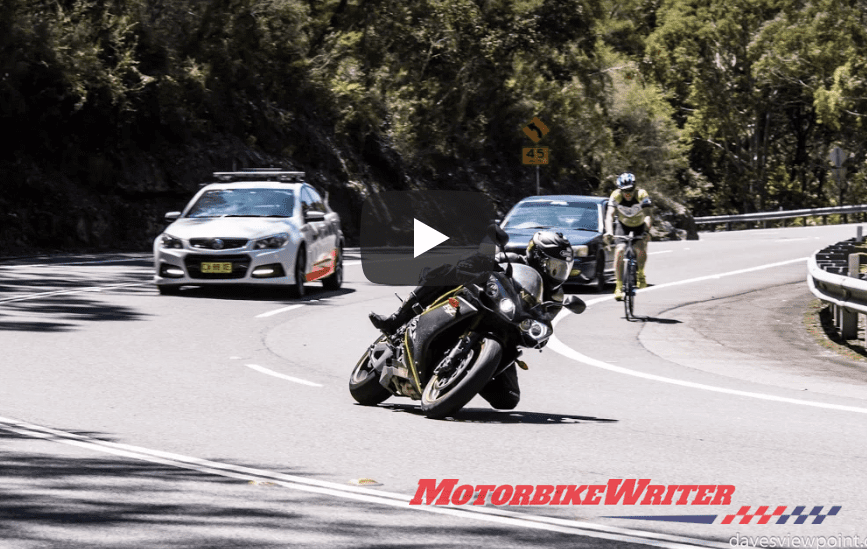 It seems strange that we should be thankful we are allowed to exercise our basic right to go where we want.
However, riders, as well as other motorists, have a responsibility to behave and not spread the virus.
If there is a spike in infections in the next two weeks, premiers have promised to tighten restrictions again,.
Sydney beaches opened up last week only to be quickly closed again when they became crowded.
So, if you stop for coffee or fuel, maintain social distance.
Also, consider alternatives to the usual routes, such as the Old Pac which could become quite crowded.
Riders should also carry disposable gloves to use at the bowser, hand sanitiser and a credit card rather than cash.
You can expect a large police presence on the roads this weekend.
Official sites
These are the official rules for your state or territory: