Troubled Norton Motorcycles has been rescued with the sale of "certain assets" to an indirect subsidiary of Indian motorcycle company TVS over night (17 April 2020).
Joint administrators BDO UK say the "cash deal" was for £16 million (about $A31.4m, $US20m, €18.4m).
However, the company owes its creditors a whopping £28,352,089 (more than $A57m).
At this point it is not confirmed how they will be paid and by whom.
Business restructuring partners Lee Causer, Ryan Grant and Danny Dartnaill say TVS Motor Company's Indian subsidiary has "acquired the business and certain assets of Norton Motorcycles".
It also includes a licence to occupy the existing Donington Hall factory for the next six months.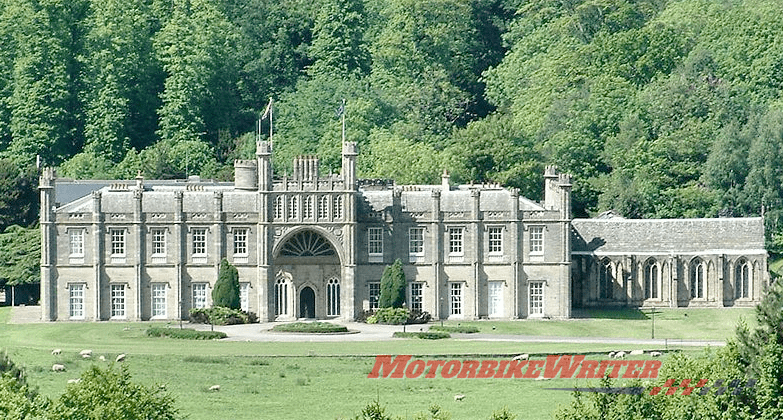 Norton sold
"The purchaser has agreed to work closely with customers in building the success and pre-eminence of Norton, and employees of Norton will transfer to the purchaser," the administrators say in a statement.
"This acquisition will also unlock strong synergies between both the brands and propel Norton's growth by leveraging TVS Motor Company's global reach and supply chain capabilities.
"In challenging circumstances, we have been able to secure the future of the Norton brand. We are delighted that the sale to TVS Motor Company will protect jobs and provide a highly beneficial outcome to creditors."
For the deal, a new company named Project 303 Bidco Ltd was incorporated and acquired by TVS Motor's Singapore subsidiary for £1.
The subsidiary signed a purchase agreement to acquire certain assets including "Norton" and other associated brands. 
The administrators had more than 300 expressions of interest, 29 formal offers and was negotiating with eight potential buyers.
TVS Motor Company
TVS Motor Company is the third largest motorcycle manufacturer in India with revenue of more than $A4.4 billion last year.
They also make BMW G 310 motorcycles for the world market.
TVS joint MD Mr. Sudarshan Venu says it is a "momentous time" for their company.
"Norton is an iconic British brand celebrated across the world," he says.
"Norton with its exciting range of products presents us with an immense opportunity to cater to the aspiration of discerning motorcycle customers around the world.  We will extend our full support to Norton to regain its rightful glory.
"Norton will continue to retain its distinctive identity with dedicated and specific business plans," Venu says.
He also said he was "excited" for Norton's upcoming products, including the Commando, Dominator and V4RR.
There was no mention of the Atlas 650 bikes, whose engine was sold to a Chinese company.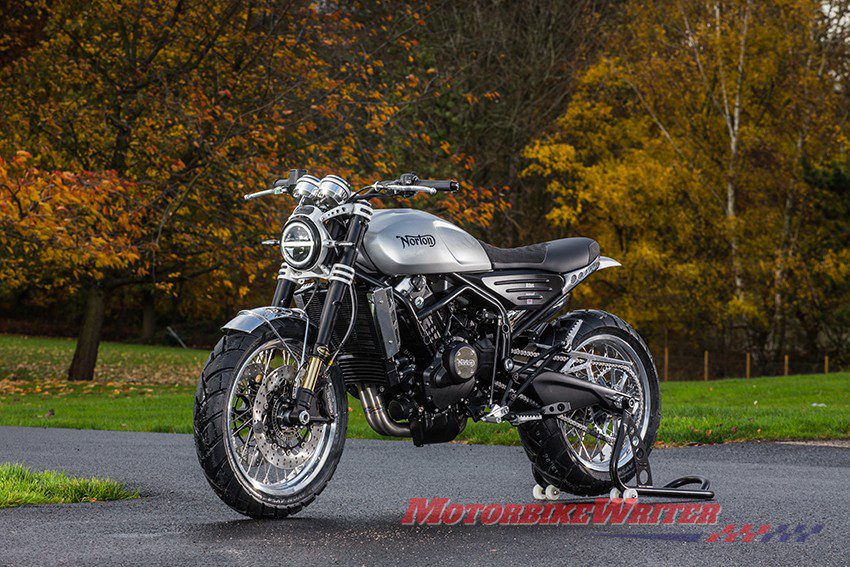 Administration
In January, Norton Motorcycles went into administration amid claims of pension fund frauds and a £300,000 unpair tax bill.
Almost half Norton's £28m debt is in the 228 pension funds that owes £14m.
UK Pensions regulator is investigating boss Stuart Garner, pictured above in a UK government export campaign, over his role in the pension scheme to fraudulently fund his company.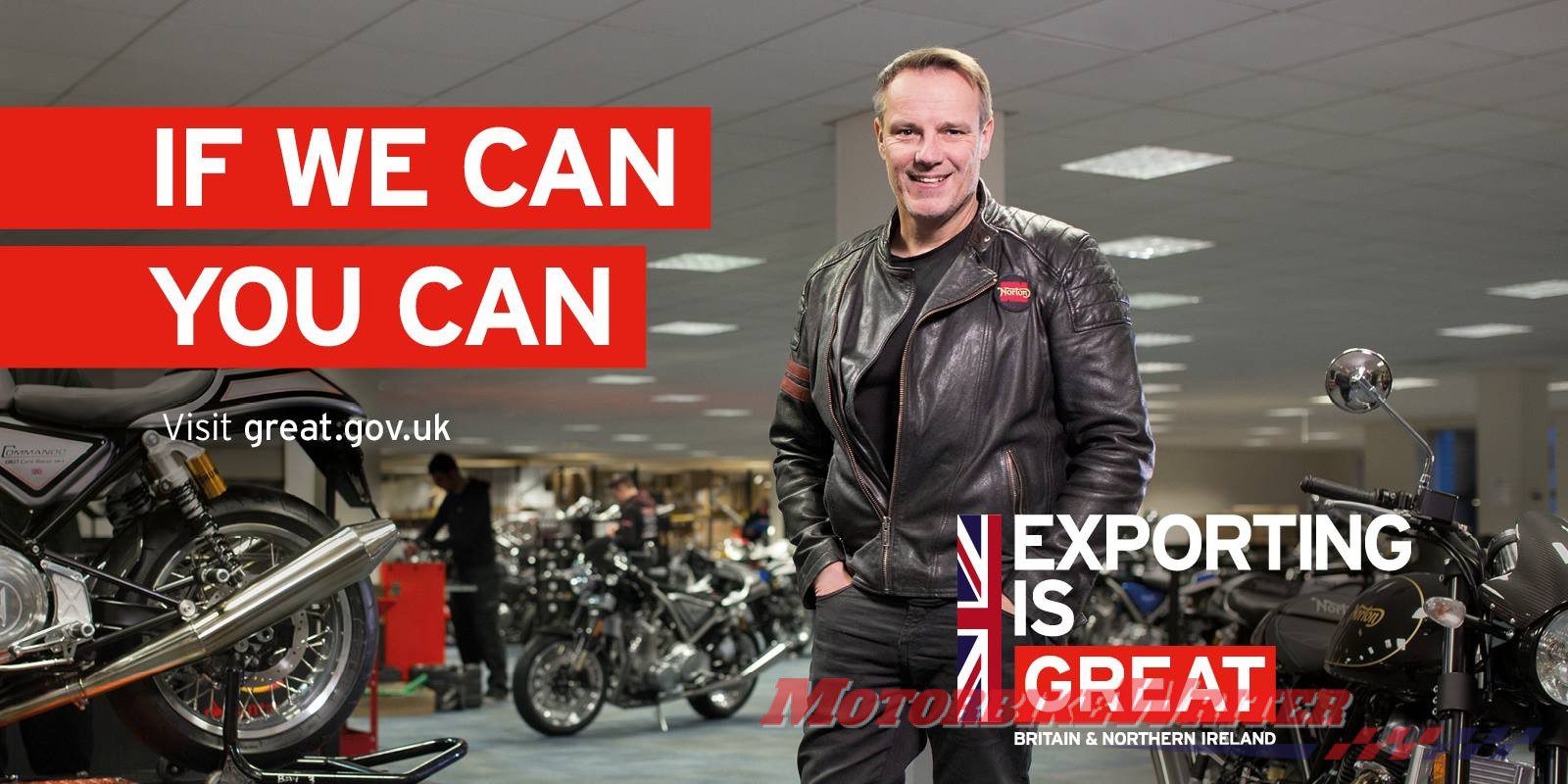 The remainder of the debts are to secured creditor Metro Bank (£7m) and the rest to unsecured creditors.
In Australia, importers Brisbane Motorcycles have returned deposits to those who paid for bikes not yet delivered.
Dealer Principal James Mutton says he has not yet been contacted by BDO.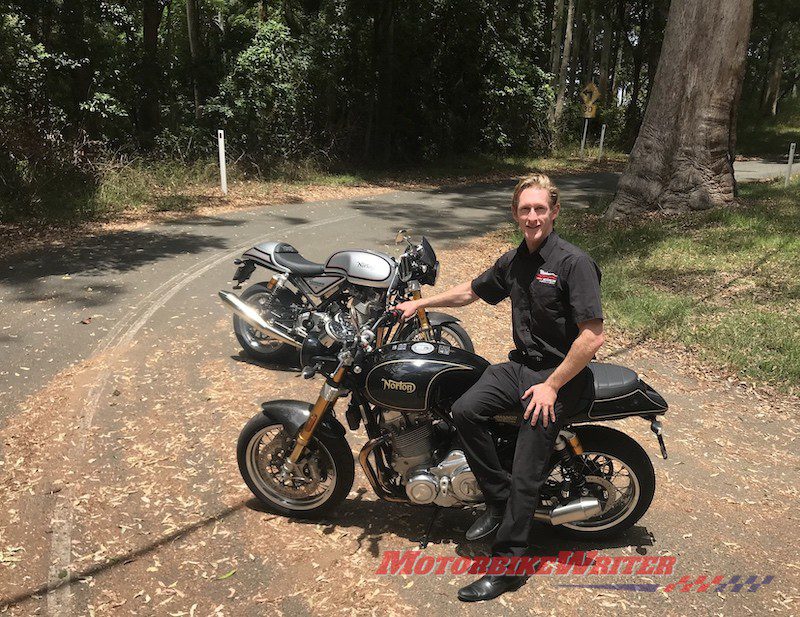 "I think it is a good thing for the brand to have a company with motorcycle manufacturing experience take over operations," he says.
"If they are able to do the prestige of the brand justice I think they can be a real competitor again."