Norton Motorcycles is about to launch a crowd funding campaign to raise money to step up production as they struggle to fulfil a £30 million order book for V4 and Atlas models.
UPDATE (Nov 22): Apparently a single, anonymous investor has bailed the company out. However, owner Stuart garner says has not ruled out returning to the crowd-funding campaign at a later date.
Crowd funding
The company is seeking £1 million ($1.89m) crowd funding through Crowdcube.
This is despite £4m in UK government funding last year and a £20m deal with Japan to deliver an extra 1000 motorcycles worth £5m to Japanese riders over the next five years.
Norton says the crowd-funding objective is to give global customers and bike enthusiasts a chance to become part of the heritage company, "profiting from its continued success".
The offering page is not yet live, but you can register your interest in participating in the securities offering here. Shares start from £10 (about $A18.90).
Details of the securities offering, company valuation and current year financials will be made available when it goes live on Crowdcube.
Meanwhile, interest investors can review the most recent financials on Norton's Companies House page .
Australian importer James Mutton of Brisbane Motorcycles told me he has no concerns about the financial viability of the company and is expecting delivery of Atlas and V4 models next year.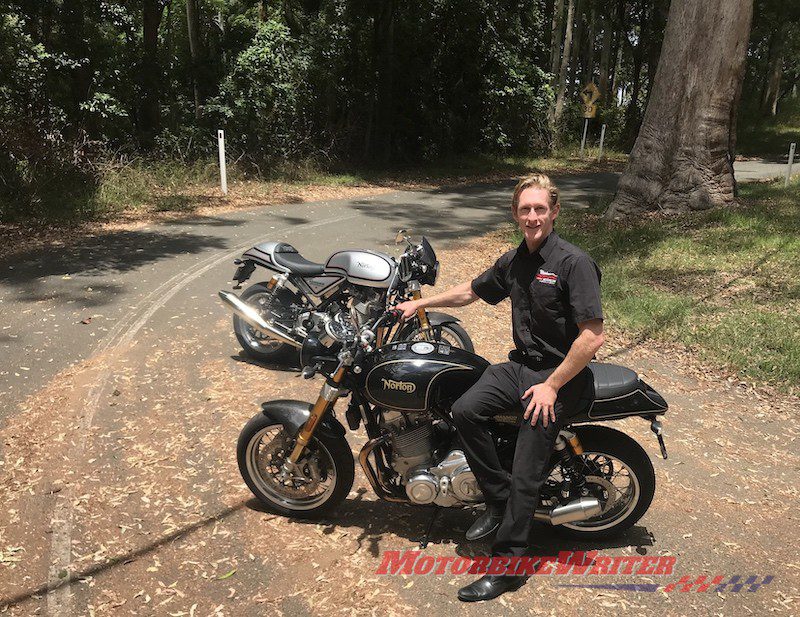 Norton Global Sales & Marketing boss Kay Johnson says they are on track with production.
"We are currently making Atlas chassis and other components ready for production/deliveries next month," he told us last month.
"First customers have been advised and we look forward to deliveries shortly."
Turbulent year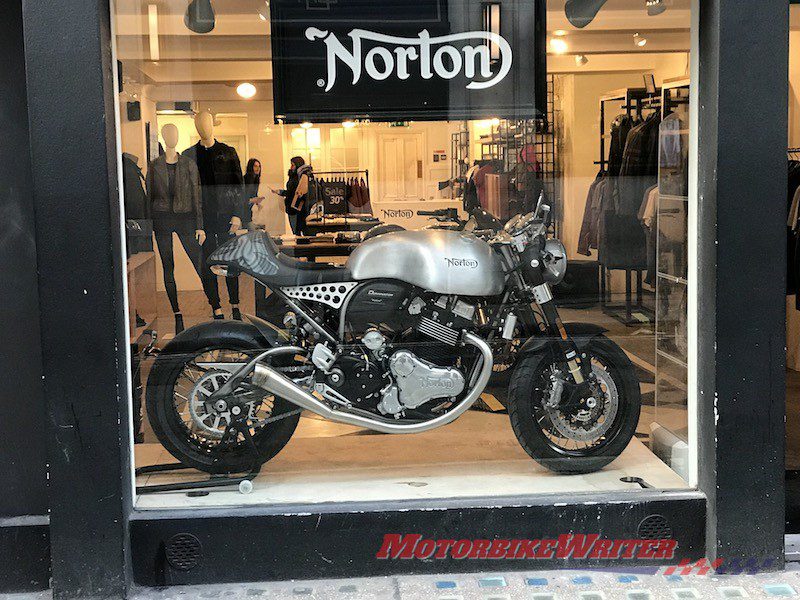 The funding plea follows a turbulent year for the 121-year-old British motorcycle manufacturer.
Earlier this year, Norton said there was "no cause for alarm" when a British notice that Norton be struck off the Register of Companies and dissolved after a late-filing notice.
Over recent months customers have complained that the V4 and some other models have not been delivered, despite deposits and even full payment being made.
One customer who paid for a V4 even started up a petition to wind-up the company in the Business and Property Courts in Manchester.
However, Kay says this was a dispute over several months with DHL that was resolved and the action dismissed by "mutual consent".
"At no point was it ever about a motorcycle, it's solely over import and export duty on components," he says.