Part 1 – The new European Standard EN17092.
Over the past seven years, Europe has developed a new clothing protection standard (EN17092).
We have asked Dr Chris Hurren to explain the new European standard and what it means for Aussie riders.
Dr Hurren is a research scientist at Deakin University in Geelong where he and his laboratory works on protective motorcycle clothing. He worked with Dr de Rome and others to produce the protocol that is used by MotoCAP for their testing regime.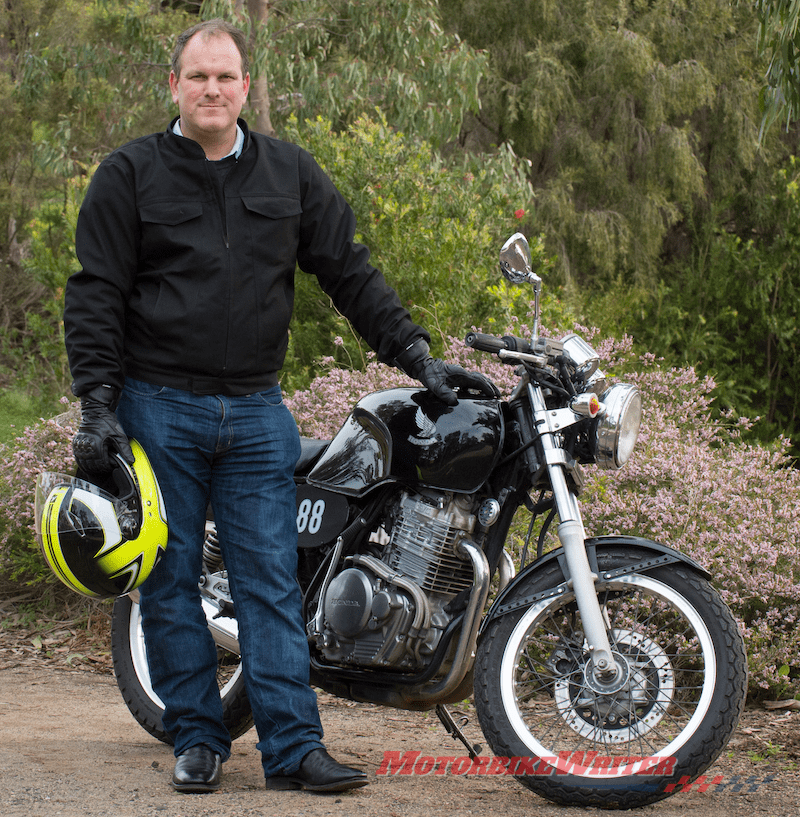 This is the first in a four-part series explaining the new standard and what you will see in store.
New standard
Increasing numbers of motorcycle garments are appearing in our stores labelled as being certified to a new standard – EN17092 or sometimes to Directive 89/686/EEC.
Australian and New Zealand riders are likely to see a lot more gear with this labelling on it. What is going on? How can riders interpret the five-level classification system of this new standard?
Many riders would be aware of the European standards for motorcycle protective clothing, including EN13595 for motorcycle jackets and pants.
Although in force for almost 20 years, until recently few manufacturers were submitting their garments for CE certification because the standards were not enforced in Europe.
That situation changed in April 2019 when the European Commission made it mandatory for all motorcycle clothing sold in Europe to be independently tested for CE certification.
In response to industry pressure, a new standard for motorcycle jackets and pants was developed (EN17092 1:2020) which allows for a wider range of protective performance than those of the original standard EN13595.
The two standards will operate in parallel until 2023, but many manufacturers are already choosing to work to the new standard.
There is much debate amongst manufacturers that the original European Standard EN13595 was set too high.
It was developed back in the days when leather was king and street clothing had not even been thought of. Most companies did not produce clothing that complied with it because it was not easy to achieve.
Now we appear to have the opposite with a standard that is set quite low with most products already in the market passing it.
A low standard will see everything certified but is this an advantage or disadvantage to riders?
Click here for the next article which explains the different levels of the standard.