Motorcycle paramedics operate in several cities around the world, but with the growing number of trail and adventure riders heading bush is it time for off-road bike paramedics as well?
The argument is that while a motorcycle paramedic cannot transport a patient, they can get to them quicker in inaccessible areas.
The role of the paramedic is to administer vital first-aid and stabilise a patient until the ambulance arrives, reducing pain and suffering and potentially saving lives.
Motorcycle campaigner Rod Brown of Victoria has put the question to the state government and Ambulance Victoria. He says he has received a favourable response, but no official action or announcement yet.
"It is not on that our paramedics have to wait long periods for rescue crews to hand over ill or injured patients from areas that are inaccessible by other means," he says.
"Every minute is crucial and lives are at risk.
"Off-road motorcycles have the manoeuvrability to undertake this task more quickly than otherwise possible."
Rod is calling for an off-road motorcycle paramedic unit in Victoria, but they could also be considered in other states and territories.
His call comes as a group of Queensland volunteers called Motomedics is about to start their own road motorcycle paramedic team after Ambulance Queensland unsuccessfully trialled them on the Gold Coast.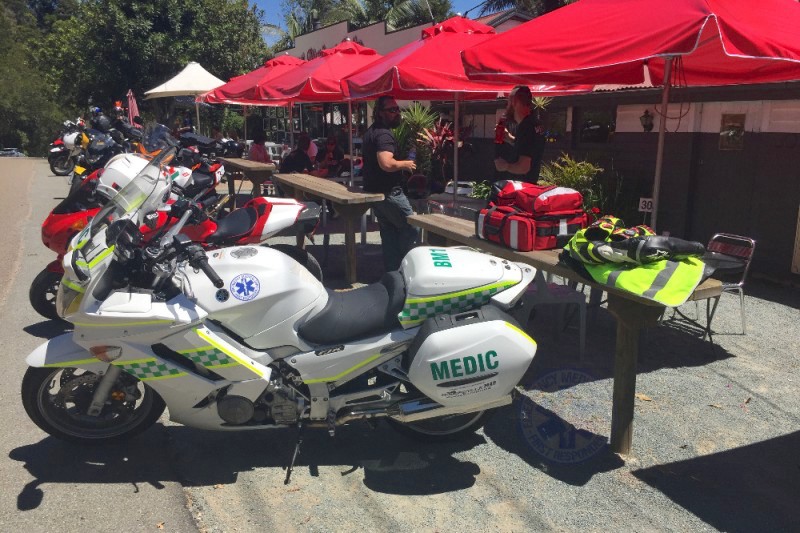 Ambulance rejects paramedics need
Ambulance Victoria Hume Regional Director Matt Chadban says they have a Motorcycle Response Unit to reach patients in congested areas such as Melbourne's CBD and during public events.
"Resources in remote areas need to be capable of treating and maintaining support to a patient over a period of time, as well as carrying a significant amount of equipment," he says.
"This is why 4WD ambulances and air ambulance helicopters may be sent to cases in remote areas."
Ambulance Victoria recently launched a review of regional response times after paramedics were reportedly delayed more than 30 minutes to attend a 14-year-old girl pulled from a river on November 4.
However, Matt says their review found there was no delay in attending the patient.
Their target response time for highest priority lights and sirens code cases is 15 minutes for 85% of cases statewide. In the Alpines, where many motorcyclists ride, the response time is 22 minutes.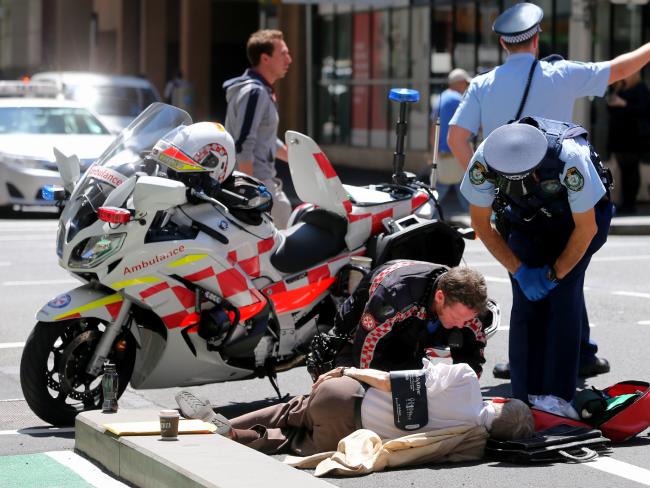 Victorian Ambulance Union spokesman Danny Hill also does not support remote-area off-road motorcycle paramedics.
"I think our resources could be better placed elsewhere," he says.
"There is a need for access on off-road bikes from time to time, but 90% of the time they wouldn't have much to do, except on weekends."
He says there are already search-and-rescue teams, micro flight paramedics and others trained in wilderness medicine in the bush and ski field areas.
Paramedics view 'short-sighted'



Rod believes the AV and union views are short-sighted.
"You deploy in areas identified as hot spots such as forest areas where off road riding is very popular," he says.
Victorian Transport Accident Commission statistics show that 75% of off-road accidents occur in state forests.
Rod says off-road motorcycle paramedics would not only assist crashed riders, but also lost, ill and injured trail walkers, horse riders, four-wheel drivers, forestry workers, campers, mountain bike riders, farm accident victims and bush fire victims.
He says that sometimes a paramedic can even obviate the need of an ambulance altogether by administering emergency first-aid.