Unexpected Custom – A unique artistic expression in the world of motorcycles
Unexpected Custom is a premier Italian brand for high-quality artistic motorcycle helmets and tanks, helmet accessories, lighters, leather goods, guitars, and even furniture . The brand is fueled by the creative passions of many artists ranging from architects to painters.
Unexpected Custom is the brainchild of Cinzia also known as Kynthia, a top-notch artist with years of experience both with design and collaboration; she also manages and coordinates the entire creation process of the various products of the company.
Unexpected Custom has unique pieces that they make in limited numbers available from their store or if you have more discerning tastes and are interested in something one of a kind, they can make custom pieces to order, exclusively for you. Their goal is to combine art with motorcycles and lifestyle a merging of two of Kynthia's passions.
The fine folk at the company will consult with you the individual customer for exclusive pieces from beginning to end. They will schedule one on one meetings with you to understand your precise design needs and your personality to get the exact design you want. They will provide a quote for the work involved and with your go ahead will start the creative process. They will ensure that you are onboard with the design, will visualize it in their 3D software models to determine its impact, finalizing the design of the product and making sure the customer is satisfied before creating the prototype for a real-world visualizing and then ending with the final product with all the kinks in the design and artistic process ironed out for a very effective and impactful result.
They have not only years of experience in classical art and art techniques but invest a significant amount of time in their Art lab coming up with new creative methods for more unique artistic endeavors in how they implement the design on their creations. They also work to come up with special metallic and iridescent pigments for a more satisfying end product with potent reflections and a brilliant disposition.
Their creative process involves mixing metal powders or additives and creating layers upon layers of color both translucent and opaque on products like helmets and tanks with final protective coats and a mirror finish with fine sanding. Their end product is scratch proof and resilient. And even if there is some damage to the artwork through wear and tear they can fix it for you as well. They utilize this process on helmets and in the case of tanks they have a base metallic gilding using gold, silver or copper upon which the painting and layers and protective coats sit. The result is an ethereal holographic design hand-made specifically for you.
Here are my Top 10 favorites Unexpected Custom Helmets (in 2015):
Artist Highlights
While all the customers are highly skilled in their work they are all unique with their own flair, style and philosophy. There is an overview of a few of them.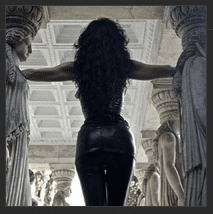 Kynthia
The creative force behind the company, Kynthia studied art in the 70s in prestigious schools and under the influence of masters such as Bruno Murani and Gaetano Kanisza.
She is classically trained in many different trends such as futurism, modernism and many other eras of art and has collaborated with world class artists over the years.
Pierluigi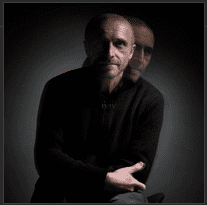 He is an artistic photographer involved with advertising for companies since the 80s providing a unique creative vision in his medium focusing on the interplay of object and lighting.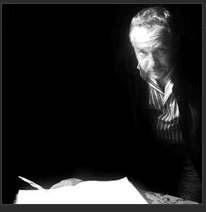 Fabio Del Molan  
He is an illustrator with a focus on visual design and three-dimensional modeling which allows him to delve both into the design as well as allowing him to do prototypes for helmets, tanks, and parts.
His creative process involves the precision of drawing and painting and blend of science and the fantastic.
Susanna Cattai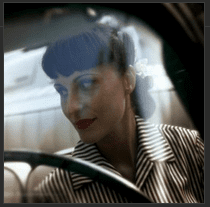 Her artistic influences come from American illustrations from the 30s, 40s and the 50s. This includes works by masters such as Norman Rockwell with his unique down to earth all-American wholesome art to the seductive and sultry pinups of Elvgren.
She has an eye for intense detail and a strong slant towards vintage clothing that extends to the design of jackets, wallets, knife sheaths, and old-style plaques and signs.
Her education and experience involve a degree in scenography and work on theater staging for operas and festivals.
For More from this luxury helmet company,
Check out their website at http://www.unexpected-custom.com/
[schema type="review" url="http://webbikeworld.com/my-top-10-favorite-unexpected-custom-motorcycle-helmets/" name="Unexpected Custom Motorcycle Helmets" ]