MV Agusta has collaborated with Italian travelware company Piquadro to introduce a stylish range of branded keyrings, wallets, backpacks and travel bags.
The MV Agusta – Motorcycle Art collection in textile and leather will be available online through the official MV Agusta website in May and there are no prices yet.
We checked out the Piquadro website and found they are not cheap with a backpack costing about €479 (about $A840)!
However, Piquadro products are not only made of high-quality materials, but also have some advanced technology.
For example, the leather backpack (with included rain cover) and keyring in the MV Agusta range feature Piquadro's Connequ Bluetooth Tracking technology.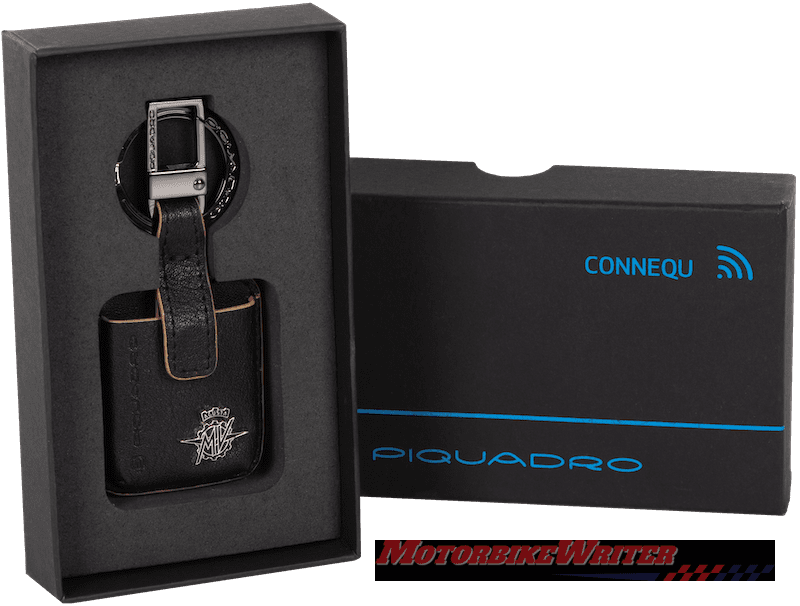 The tech connects to your smartphone via a dedicated app so you always know where they are which is great if they are stolen.
The backpack and both leather wallets also have special rfid-screened technology to avoid credit card cloning.
All the items in the range come in a black/gunmetal colour combination with Piquadro's signature leather trimmings.