There has always been conjecture about whether a motorcycle can brake in a shorter distance than a car.
Many experienced riders believe they can stop faster than a car which is probably why they tailgate cars.
Meanwhile, rider trainers warn their students to keep a safe following distance because a car can stop faster.
So who is right?
The arguments
The argument for a motorcycle is that they are much lighter and have bigger brakes for the size of the vehicle.
The argument supporting a car is that they have much bigger contact patches with the ground because they have four wide tyres.
Both arguments have merit.
However, it depends on the bike and the car.
If you like to maintain your car or bike yourself, you would know how troublesome it could be to find the best brake line flaring tool.
The truth
If we look at the ultimate race vehicles — a Formula 1 car and a MotoGP bike — the answer is that the race car can brake with up to 5.7g of force and the GP bike with only 1.8g.
G-force is the pressure that gravity exerts on an object when it is accelerating relative to freefall. A sneeze is about 3g and a cough about 3.5g.
The physics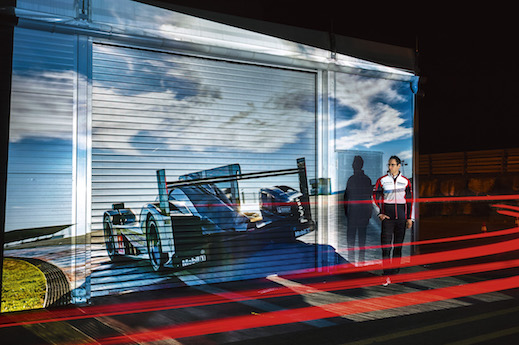 For a scientific explanation, we went to Jeromy Moore, former Craig Lowndes race engineer, Porsche world endurance champions race engineer and now chief engineer at Triple Eight Race Engineering.
"It is clear that a car has the potential to brake with more deceleration due to having more rubber, less weight transfer for the same deceleration due to a low centre of gravity height versus wheelbase," he says.
A hard-braking sportsbike will shift most of its weight to the front tyre and even lift the back wheel off the ground.
So it's not just two skinny tyres versus four wide ones, but one tyre contact patch versus four!
Jeromy also points out that a race car has significant aerodynamic downforce which puts more weight and traction on the tyres.
The real world
But that's physics and not the real world.
In the real world there are passengers, luggage loads, rider and driver skills, surface traction, panic and technology to consider.
In fact, some suggest that a standard car (whatever that is) and a standard motorcycle have about the same braking force of about 1g.
But to extract 1g of braking force from a motorcycle, a rider needs to be highly skilled.
Almost any novice driver can simply slam on the brakes of a modern car and pull up with the same force as a highly skilled rider.
The conclusion
What this all means is that you may be able to out-brake a car if you practised hard and were aware when you needed to emergency brake.
But in the real world, panic can set in and it is much easier to lock up a front wheel and crash a motorcycle than it is in a car, especially with all the braking technology fitted to modern passenger vehicles.
So go out and practise your emergency braking skills until it becomes second-nature.
Meanwhile, don't tailgate.