We Get Hands-On to Review Awesome Motorcycle Video Cameras…
… And Compare them By Price, Video Quality, Ease of Use, Accessories & More
This page includes a listing of our motorcycle video camera reviews and accessory reviews. The "perfect" motorcycle video camera hasn't yet been invented, and mounting can be an issue, so keep that in mind when choosing a camera!
When comparing action cameras we are looking at several factors. Construction quality matters because when you're riding at 80mph or on back trails with mud flying up at you you want a camera that can handle harsh conditions. Image quality is clearly important especially if you're capturing video of epic rides with tons of detail or that is going to be shared on Youtube or Facebook.
Camera memory and battery life is another consideration especially for long open road rides where you want to keep rolling even after a few hours. Then there is the sizzle, we look to see if an action camera has build in GPS, waterproofing, 3D capability and Wifi connectivity amongst other things.
Disclosure: We make money (and keep the site running) through ads and affiliate links. That means that when you click a link to sites like RevZilla or Amazon you are supporting us because we may get a commission if you purchase. We have developed a policy that you can find here but the gist is that our reviews are 100% unbiased and we don't take payments or allow potential commissions to dictate what we say about products.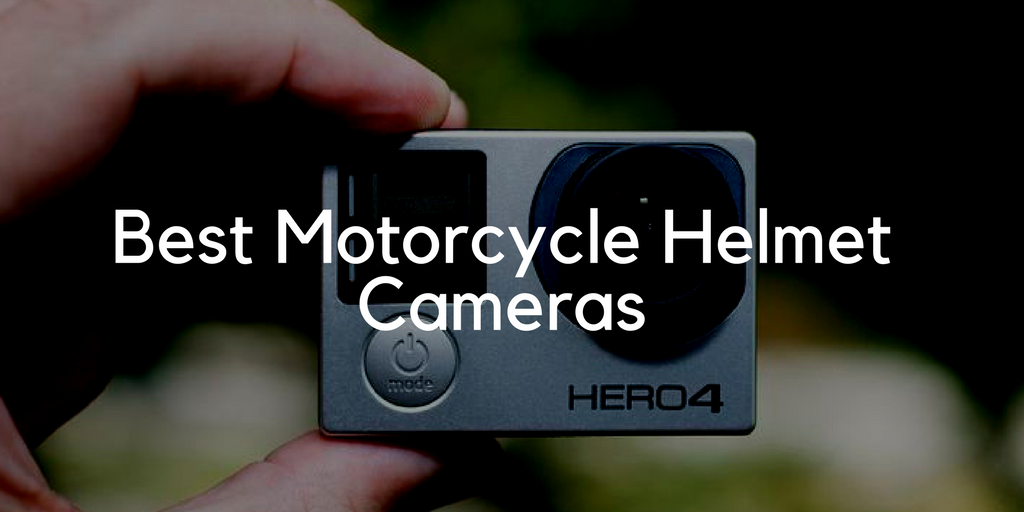 Best Motorcycle Helmet Cameras
Some people love to dive in and read every review while others like to skip the detail and just find the best products for sale today. If you fall into the latter these are the lists for you. Every year we review, rate, rank and battle test motorcycle products to find the cream of the crop. Our best of the best lists showcase the top exhaust systems, our top recommendations for motorcycle riders everywhere.
Best Video Cameras – Coming Soon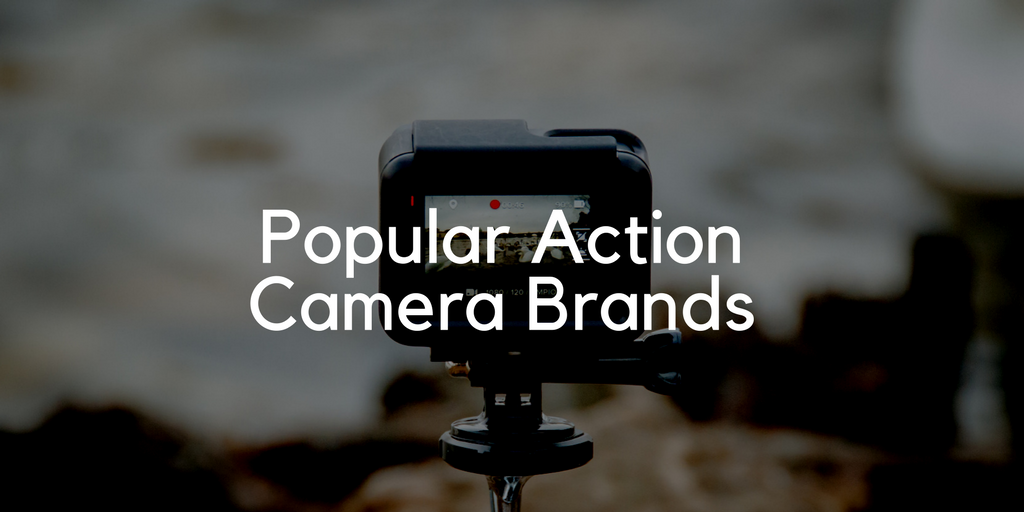 Popular Action Camera Brands for Riders
We have reviewed dozens of action cameras over the years at WBW so we know a thing or two about filming your motorcycle exploits. Our testing process is in depth, we hook up the camera and spend weeks recording, editing, testing and getting really hands on.
We also see the analytics on the site so we know which brands get the more views and attention from our readers. Between consumer interest, our editor's opinions and generally who we think is really innovating in the action cam space, here are the most popular brands at the moment.
Sena
We love the team at Sena and we love the products they make. Sena is a top maker of motorcycle bluetooth technology and they do it consistently, with cool products in all the categories they play in. Sena's bluetooth HD helmet cameras help riders record and share their riding adventures.
Their Camera App is very cool and lets you take control of your Sena camera device straight from the palm of your hand. While connected to WiFi, riders will have the ability to preview the footage and do all sorts of cool stuff. We're big fans of the Prism line of cameras that are engineered on Sena's most advanced Bluetooth 4.0 platform. Read our Sena reviews here.
Buy Sena Cameras on Amazon
Buy Sena Cameras on RevZilla
GoPro
Everybody knows GoPro so we won't spend much time introducing the brand here. We love GoPro because they continue to drive the innovation frontier by being relentless and trying new things all the time. From their core small, tough as nails, feature packed HD cameras to their software and video editing tools, they make some of the best action cameras on the planet.
We know many riders who got into filming their exploits with GoPro cameras as their first piece of equipment. In addition to great hardware, innovative software and constantly evolving solutions GoPro also has the largest selection of cool accessories, mounts and other things needed to make movie making fun and awesome. Read our GoPro reviews here
Buy GoPro on Amazon
Buy GoPro on RevZilla
Drift
Drift positions themselves as "pioneering cameras accessible to everyone – not just the daredevils – so anyone can share what makes them great". What we love about Drift cameras is just that, even a beginner can get started and create cool videos. Our reader skew older and have often asked us which action camera they should buy that isn't too technical or complicated. We recommend Drift a lot of the time and that's why it makes our popular list of video cameras for motorcycle riders. Read our Drift reviews here.
Buy Drift Cameras on Amazon
Buy Drift Cameras on RevZilla
Garmin
The folks at Garmin have really upped their products for motorcyclists in recent years. Specifically, we love the rugged, waterproof 360-degree VIRB camera. The VIRB 360 is the first of its kind, capturing a complete sphere of high-resolution video and audio — even photos. It eliminates the lengthy editing process with unrivaled 1-click video stabilization up to 4K resolution at 30 fps and allows you to instantly livestream any adventure. Read our Garmin reviews here.
Buy Garmin Cameras on Amazon
Buy Garmin Cameras on RevZilla
Full List Of Action Camera Brands We've Reviewed
Most riders don't realize just how many motorcycle camera brands exist. Sure, people know Canon and GoPro but don't realize that there are lots of awesome makers out there who are helping riders capture their adventures on videos. Add to that these days it seems like everybody is jumping into the action camera market and manufacturers come and go like hotcakes.
Over the years we have reviewed a lot of cameras from every brand imaginable. Below, we have listed all the brands we have tested (and some we haven't), you can simply click on the link to see all the reviews we have conducted for each brand.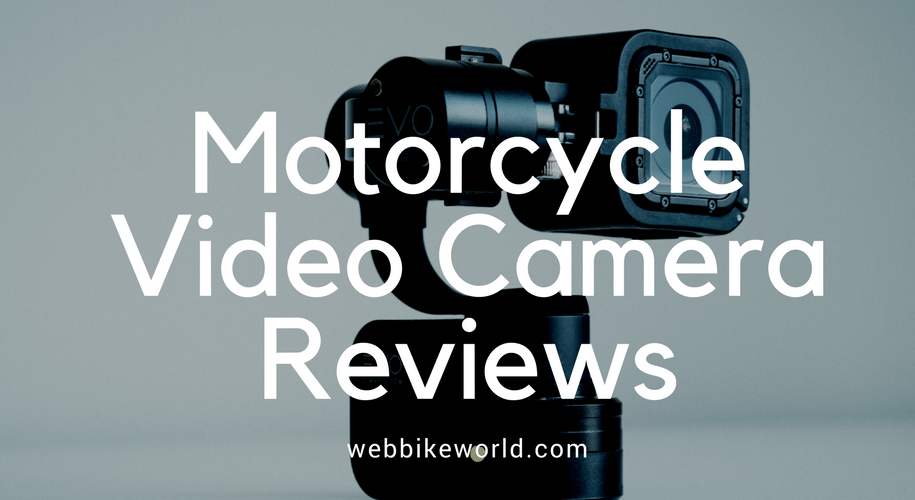 Motorcycle Video Camera Reviews
We're always reviewing new video cameras so be sure to check out our most recent reviews here.
Notable Action Cam Reviews
The SJCAM SJ4000 Review is the closest thing to a GoPro you'll find but at 1/3 the price. Includes an easy-to-use menu system and good WiFi connectivity! Sena Tube camera is very easy to use and includes an excellent helmet mounting system and a microphone and speaker for voiceovers. Plus, the Tube takes outstanding quality video. The INNOVV K1 is a two-camera front and rear onboard video camera recording "dash cam" system designed specifically for motorcycles works really well. Includes on-road day and night, front and rear video samples.
Check out our Motorcycle Dash Cam Comparison A Quick Look at using three different action cams to record front and rear simultaneous video on a motorcycle. Includes a preview of our upcoming INNOVV K1 dash cam system with front/rear recording and GPS recording and map playback.
Mobius Action Cam is an inexpensive action camera with an enthusiastic online community has an easy-to-use software app that allows extensive customization of many features. The Sena 10C Action Cam With Intercom is one of a kind, an intercom with built-in video camera! The INNOVV C3 Action Camera has a remote lens separate from the camera body for mounting options on a motorcycle. It also has continuous loop recording capability. The ReplayXD Prime X is one of the best form factors in a motorcycle action camera captures outstanding quality video in a variety of formats.
Sena Prism is a solid build quality, an excellent helmet mount system, plenty of included accessories and excellent video quality. Polaroid Cube is a tiny little action camera takes surprisingly good video. Now if you can only figure out a way to mount it, you'd be golden. The Ricoh WG-M1 is a new action camera with a rugged build needs no waterproof housing and takes very good quality video. Has built-in WiFi and more. Sena 10C Action Camera Intercom Preview It's an action camera with a built-in intercom…or vice-versa! Another unique product from the minds at Sena.
Sena Prism Action Camera Preview Radical new design communicates with and controlled by a Bluetooth 4.0 intercom system. Sena GoPro Pack (review) now adds the same capability to a GoPro camera. Midland XTC400VP Review New features include WiFi connectivity, a new mounting rail system and more. But has the video quality improved from the XTC300? Read the review to find out! BlackVue Sport SC500 Review Outstanding video and photo quality with excellent exposure and color rendition, along with "smooth" video, make this a winner. Includes a live view LCD and WiFi!
Garmin VIRB Review Super solid build quality points to high-quality video but the Garmin VIRB doesn't deliver, at least in its first iteration. Can a new firmware upgrade improve the score?
Garmin VIRB Preview Solid build quality and IP7 water-resistant. Here's a quick preview of the brand-new Garmin VIRB action camera. Liquid Image Ego 727 Camera Review Super-small camera with surprisingly good video quality and a reasonable price. Takes video and 12MP still photos. Midland XTC-300 VP4 HD Review Excellent video quality with smooth rendition and very accurate color representation and exposure, all at a great price. GoPro Hero3 Black Edition Review Fantastic video quality and a legacy design that has its quirks mark the new top-of-the-line camera. Sony Action Cam Review Sony dives into the action cam market with a disappointing result.
JVC GC-XA1 Review The  JVC GC-XA1 is also our new class leader for motorcycle "action" camera video quality. Delkin Wingman HD Review A few interesting features with very good video quality. Not quite the equal of the class leaders though. Replay XD 1080 Review This 2011 webBikeWorld Product of the Year is a beautifully made camera that takes excellent quality video. Drift HD Review Smaller version of the Drift HD170 (review) doesn't really add anything new.
Motorcycle Camera Mounts Reviewed Here's a look at the popular Delkin "Fat Gecko" and PanaVise suction cup mounts.
Gorilla Pod Review The unique bendable shape of the Gorillapod makes a good on-the-road tripod and it grabs all sorts of irregular shapes. GoPro BacPac Review Add a visual menu system to your GoPro camera!
AEE MD80 Video Camera Review Ultra-tiny and cheap video camera is kind of fun. Midland XTC100 Review Good quality video and an easy-to-use waterproof housing. Tachyon XC HD Review Big, heavy and not all that great. AEE HD 50 Review A strange "pancake" format records good quality video. Drift HD 170 Review One of the most popular action cameras of its day and the first with a live view. GoPro HD Review The square GoPro format is now available with HD recording. Drift X170 Review Easy-to-use Drift format but no HD.
Contour HD Review Probably the best form factor for motorcycle use. GoPro Wide Review A "cheater" HD camera with a wide angle lens. Kodak Zi6 Review Another "pancake" style video camera not really suited for motorcycle use. Oregon Scientific Action Camera Review Tube shaped camera can work on a motorcycle helmet. GoPro Hero (SD) Review The original GoPro with SD format video recording. VholdR (Contour SD) Review And the original VHoldr video camera but with old-school SD video.