Motorcycle sales have exploded in June due to the easing of pandemic restrictions, end-of-financial-year sales and access to superannuation.
Sales of motorcycles, scooters and TV/UTVs in the second quarter of the year were up 24.5% to 52,838 over the same period in 2019.
Federal Chamber of Automotive Industries official figures show a huge turn-around over the first quarter when sales were down 2.5%.

Significant sales
FCAI boss Tony Weber says the increase is "significant and signals improving conditions for both members and dealers".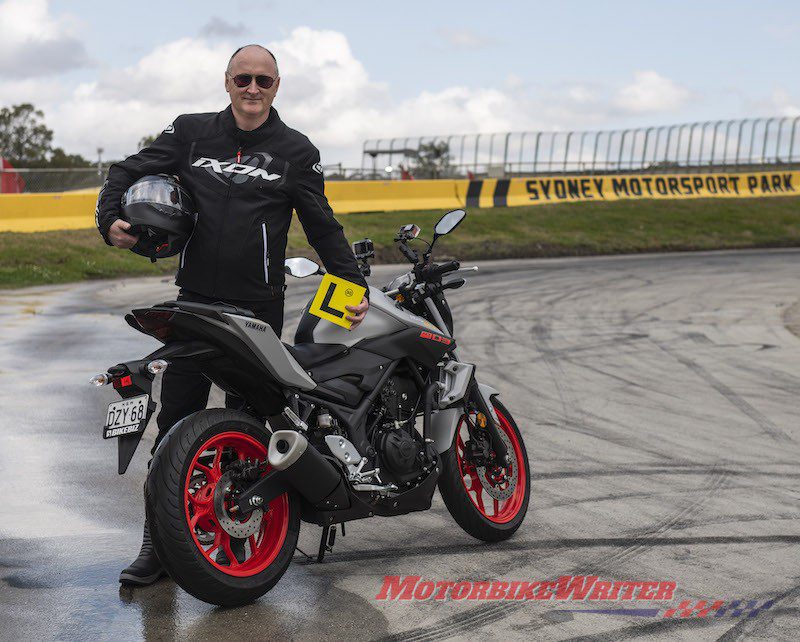 However, there is concern among dealers that the boost was in some part due to customers buying their dream bike with superannuation funds and that the end of the financial stimulus Jobkeeper payments in September could lead to another downturn.
The biggest rises during the quarter were in ATVs which jumped 50.9% to 14,545 and off-road bikes which were up 42.4% to 20,885.
Tony believes their success is due to people holidaying at home instead of overseas and the government's instant asset write-off program which makes the purchase of farm machinery and equipment attractive.
What's next?
However, it is of concern that expensive and high-profit-margin road bikes were down 2.7% to 15,243, while scooters were also down 12.8% to 2166.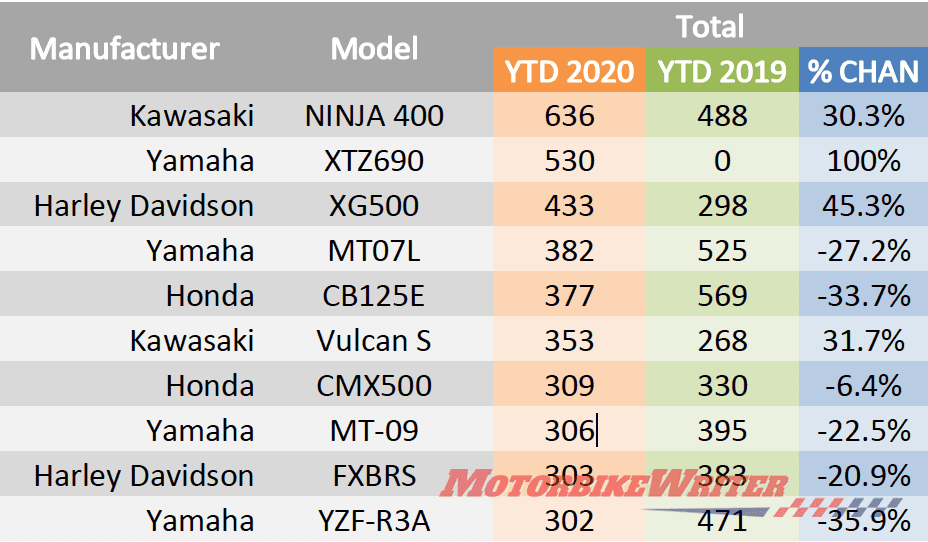 That's on the back of a 7.8% decrease in road bike sales in the first quarter and a 14.1% drop in scooter sales.
Honda claimed the top spot in the June quarter, with 12,563 sales for a 23.8% market share, followed by Yamaha with 12,344 (23.4%), Kawasaki 6545 (12.4%), KTM 4391 (8.3%) and Suzuki with 3594 (6.8%).
Adventure touring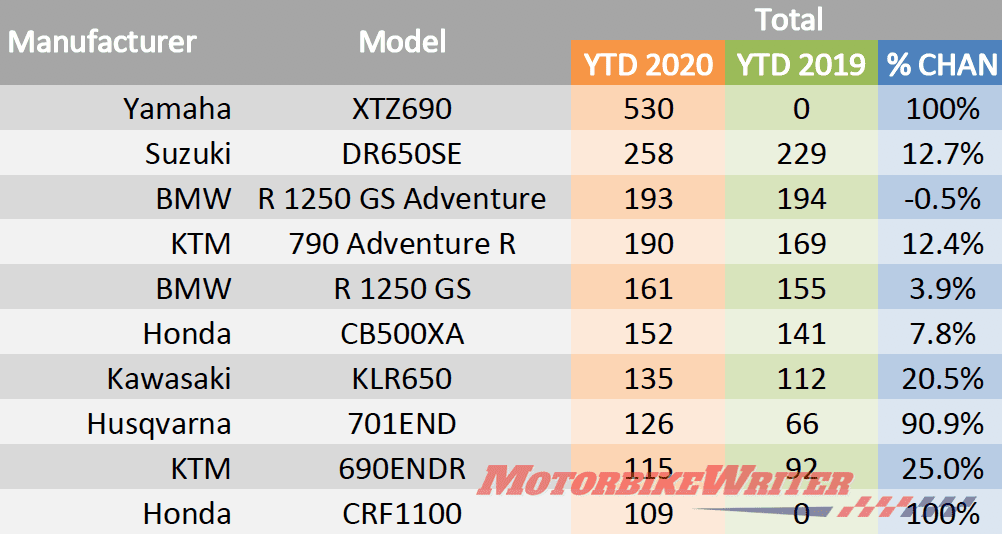 LAMS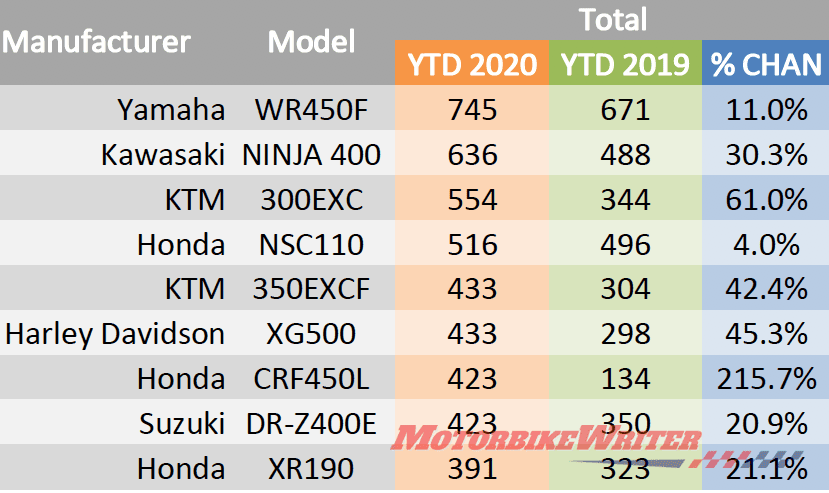 Touring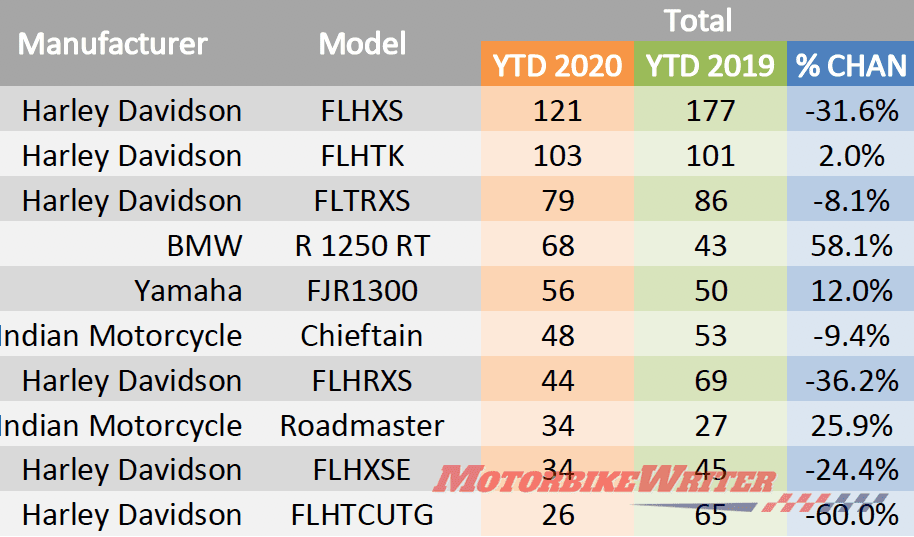 Supersport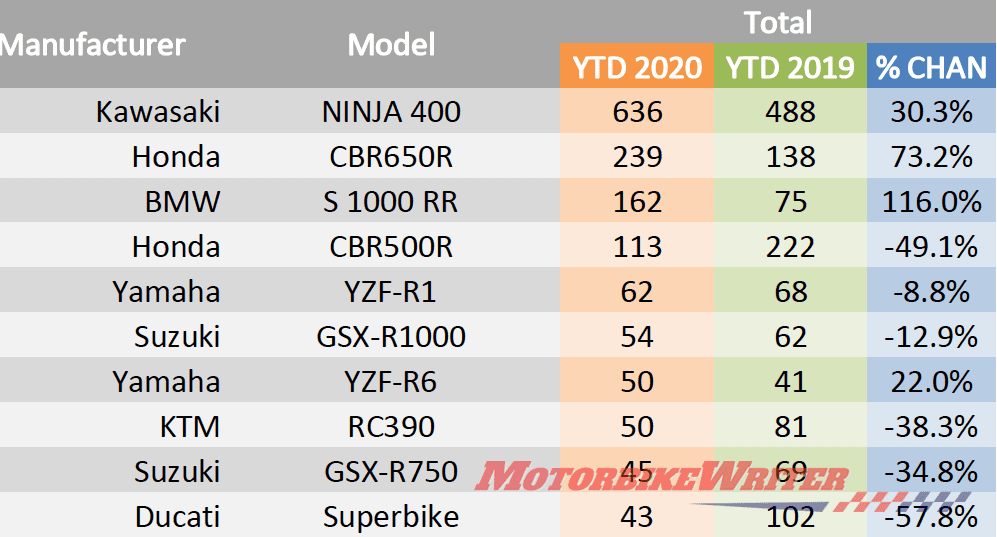 Naked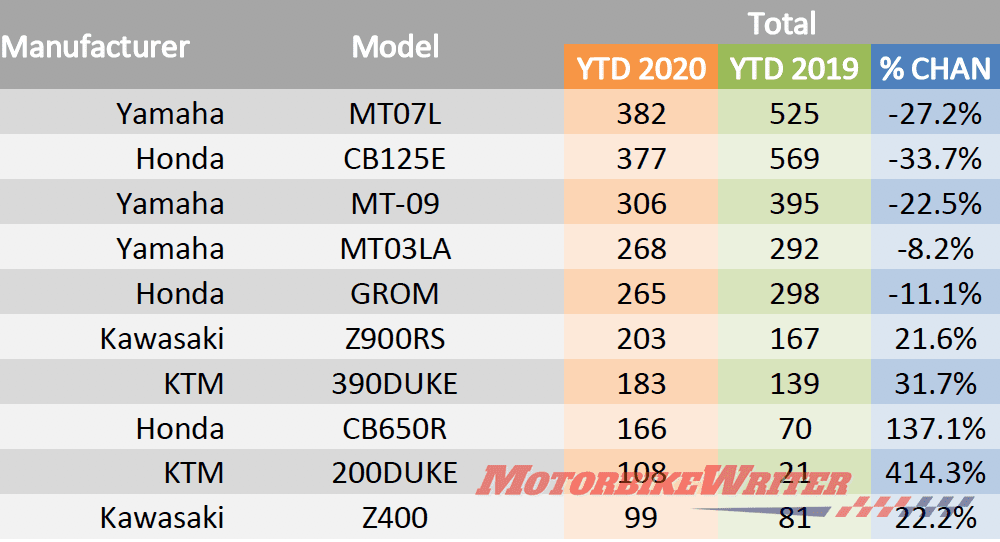 Cruisers