Motorcycle racing at Mt Panorama has moved a step closer with Bathurst Regional Council awarding a $3.7 million tender to design a second circuit to UK company Apex Circuit Design.
Bathurst is the original home for the Australian Motorcycle Grand Prix which was held in nearby Yetholme in 1914. Bikes raced on the existing circuit from the 1940s until the late '80s.
Since then, touring cars and Supercars have heavily modified the circuit to a stage where it is no longer safe for motorcycle racing. Hence the need for the second circuit.
Mt Panorama funding
Last year the NSW Government pledged $15m for the second Mt Panorama circuit to be called "Velocity Park precinct". It would be suitable for MotoGP and World Superbike racing.
This is on top of $10m Bathurst Regional Council has set aside for the circuit.
But don't start booking your tickets for motorcycle racing just yet. Apex Circuit Design has 84 weeks to deliver their plan. Plus there is still about $25m of outstanding funding to be confirmed yet from the Federal Government and private sponsors.
Velocity Park
The 668-hectare Velocity Park is planned to have capacity for up to 50,000 race goers and stand to the east of Conrod Straight on the Mt Panorama Circuit.
It will also feature accommodation and hospitality facilities.
The proposal has been around for a few years now and council media spokeswoman Therese Ryan says they are still awaiting Federal Government and private funding.
"It will be a multi-purpose second circuit, not just a motorcycle circuit, with a business park," she says.
The 4.58km FIA/FIM accredited circuit would be situated on land west of McPhillamy Park and Reid Park.
Apex Circuit Design has also been commissioned to design a world-class circuit near Phillip Island that could also accommodate world-class motorcycle racing.
The company has designed more than 140 automotive facilities around the world including Sydney Motorsport Park in 2011, Avalon Motor Park in Victoria (2010), Al Forsan Kart Circuit UAE (2004), Hockenheim in Germany (2015), Hampton Downs in New Zealand (2006), and Zhejiang International Circuit in China (2013).
The firm won the Bathurst contract against bids from Australian outfit Integrated Event Delivery Management (iEDM) and Italian operation Dromo.
Motorcycling links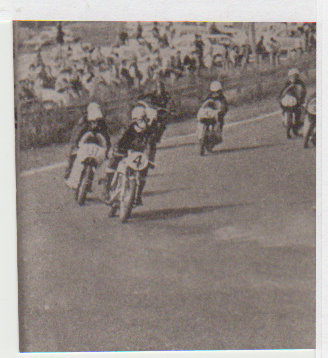 Bathurst has long links wth motorcycling that exist today.
Forrest's Elbow is named after motorcycle racer Jack Forrest who scraped his elbow away after laying down his bike on the corner and Hell Corner is named after a tree stump at the apex where it was believed motorcyclists who misjudged the corner would die.
In the 1980s, the Easter Races were marred by riots until council imposed an alcohol ban.
Motorcycle racing at Bathurst finished in the late '80s.