Now I have seen a few Helmet Light Projects in my years, but this one is about as custom as you can take it. With Lightmode, there is a continuous wire that can be made into shapes and patterns, but this is nothing like it. This is
Here is..
A look at the latest project from the B. Cardellini dreamagineering studio.
Brian states under the video that this is his first Arduino Project. (I had to look up what that was). Essentially its the platform which he used to control the light patterns and their functionality.
While he does not really get into the "how" of the project, he does have a nice overview of a few of the steps that he needed to get in place to get started. First obviously being the helmet. Knowing that you are going to be drilling the crap out of the outer shell does not really require a super expensive helmet, so looking for a fairly priced one is to be expected. Then onto the lights an the controls. There are "so many resources" out there, he does kind of gloss over the setup on this too pretty quick.
He's also mentioned that this helmet is clearly no longer safe for road use. And it's not just the 100 holes he put in it, or 80% of the foam that he cut out to hold the electronics, controls, and batteries. You would distract some many riders and drivers around you trying to see what was going on it would be unsafe for everyone in the area.
But walking around Burning Man, now that would be awesome. So it's more for show, but what an awesome helmet light project he's done!
Inside look at the wiring and controls.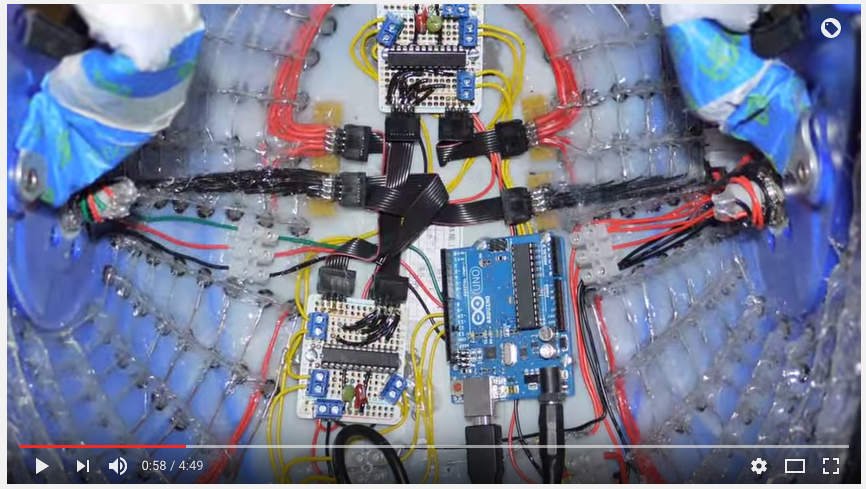 2. Outside Shell Light Pattern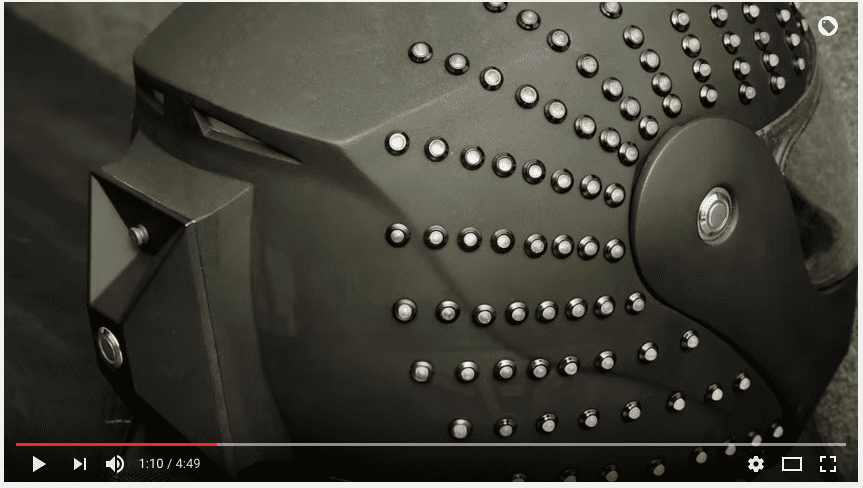 3. More Shell Pattern on the lights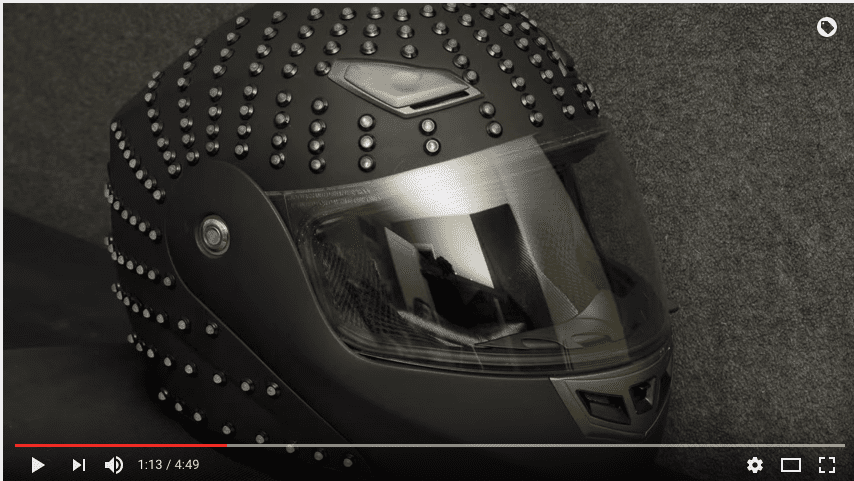 4. Some of the creative music patterns that can be made
Let there be lights!