A special motorcycle used to audit road surfaces and detect specific rider hazards has helped win a Queensland safety award, yet offers of its use to Victoria have been rejected.
Use of the specially equipped Queensland Transport and Main Roads motorcycle to audit roads in the Mackay region has this week won a Community Award for the local volunteer Road Accident Action Group (RAAG) in the 2019 Queensland Road Safety Awards.
Hazards audited
RAAG partnered with TMR and local riders to conduct a series of formal road safety audits using the motorcycle on popular recreational motorcycle routes with a crash history in the Mackay and Central Highlands region.
Learn2Ride trainer and RAAG member Brett Hoskin (pictured top of the page) rode the bike multiple times under wet and dry conditions.
He was also able to provide real-time commentary on the "look and feel" of the road to an audit team following him.
The information is then used to repair and maintain the roads for rider safety.
Brett says the project success was due to RAAG's collaborative approach with all stakeholders including Government, industry and the community.
"RAAG identifies road safety issues and uses research and evidence to pursue solutions or advise the relevant stakeholder of our findings so that it can be investigated and actioned if necessary," he says.
Audit bike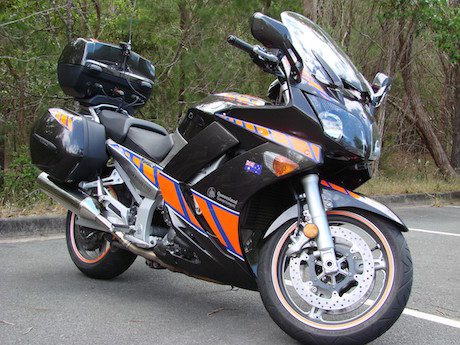 The motorcycle is equipped with sensors and gyroscopes to measure force, wheel speeds, and suspension movement. GPS is also used to track location, speed and time along the ride, so data sets can be synchronised.
The motorcycle also includes two cameras (front and rear) and two microphones. Commentary from the rider is used to further determine any unsafe road characteristics.
Offer rejected
TMR has previously loaned the bike to New South Wales and South Australia for road condition audits.
However, VicRoads has rejected the offer of the bike, preferring to use specially trained inspectors.
This is despite Victorian Coroner Paresa Spanos finding that a bump that caused the death of rider Mark Rodgers and pillion Jodi Walsham may not have been detected by VicRoads because it scans roads in a four-wheeled vehicle, not on a motorcycle.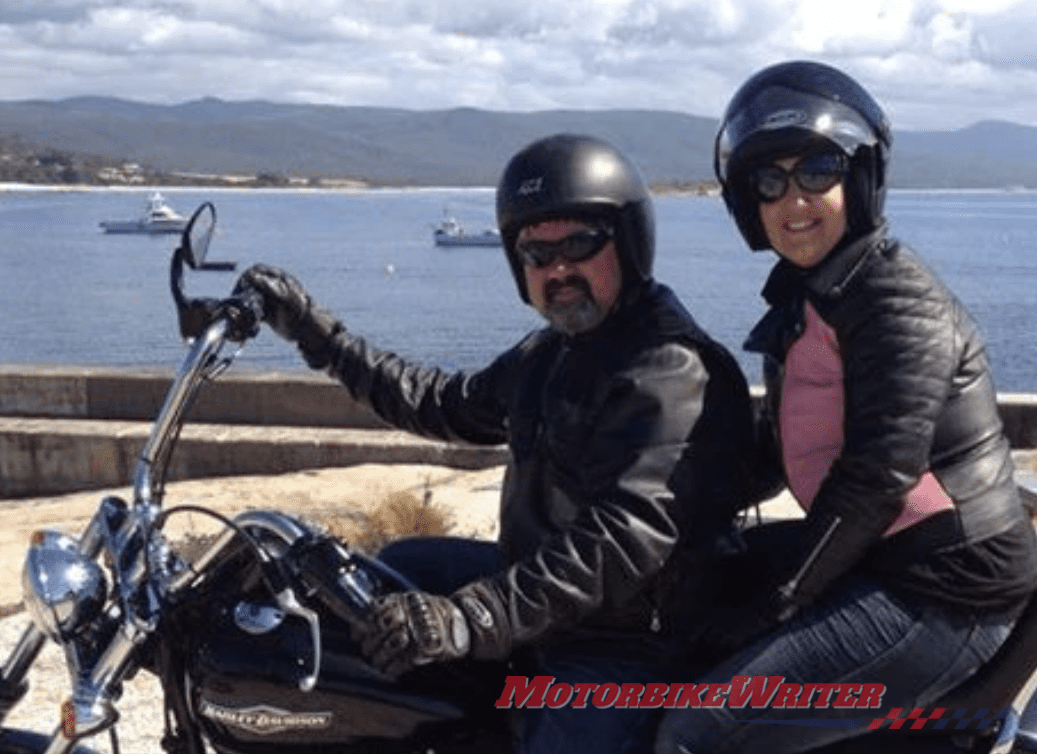 However, the Coroner did not recommend VicRoads inspect roads with a motorcycle as Queensland's Transport and Main Roads (TMR) has been doing for several years.
Instead, the Coroner accepted a VicRoads plan to train inspectors to be aware of vulnerable riders and promote its hotline to report road hazards.