Speedway legends of the '60s and '70s such as Kenny Roberts, Eddie Lawson and Ray Carroll have inspired these smart-looking Velomacchi speedway gloves.
They feature "buttery soft" deerskin palms for control and dexterity and tougher goatskin backs with TPR rubber finger guards for abrasion protection. They also act as goggle or visor wipers.
There are also brass rivets to protect the vulnerable hypothenar muscles on the outside of the palm that control the motion of the little finger.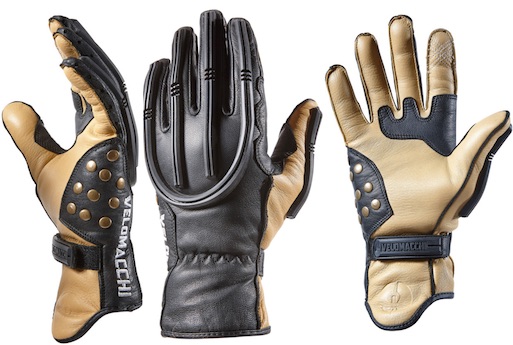 They have a velcro wrist closure so they don't slip off in a crash and the fingertips and thumb tips have conductive material so they can be used on a touch screen.
To ensure you get the right fit, they have a measurement chart to guide you. We particularly like the accompanying photo of the old guy giving us the finger!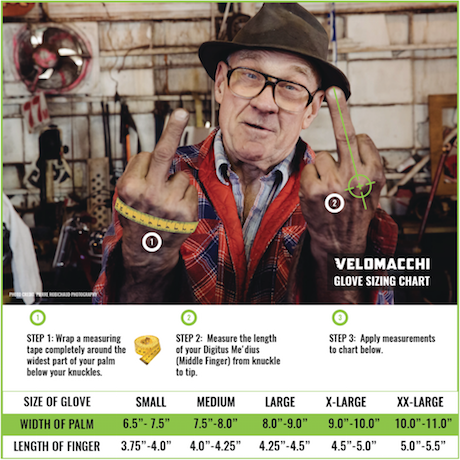 They cost US$99 and can be ordered online.
Despite Velomacchi meaning "speed machine" in Italian, it's an American company in Hood River, Orogen, who also make tablet bags, sunglasses cases, caps, tool pouches and backpacks.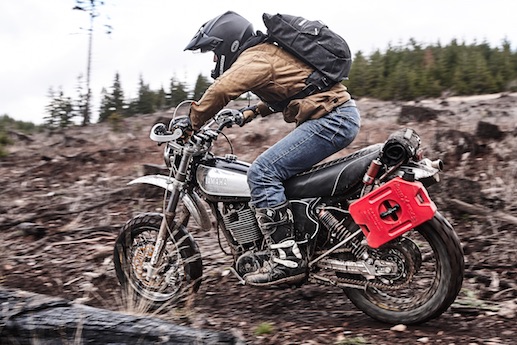 In their words: "Our team travels the world to find the best materials, trims, and craftsmen to build our products. Our background includes more than 15 years of experience designing and developing world-class products for global brands. We are focused on bringing quality materials, expert craftsmanship, and unique solutions to problems that face riders everyday."