Imagine how fast acceleration would be and how much lighter a motorcycle would be without a heavy flywheel.
That's the idea of American inventor Randy Moore of RK Transportation who has developed a lightweight electric flywheel for four-stroke motorcycles.
Instead of a normal heavy metal flywheel, the engine would have a lightweight rotor that is driven by pulses of electricity into little magnets around the rotor.
Normal flywheel
Flywheels smooth out the gaps between strokes in a four-stroke engine.
They also help a rider to keep balance, especially at slow speeds.
But they add to the weight of the bike and they slow down acceleration and throttle response.
A lightweight flywheel would not only have the advantages of a normal flywheel without any of the disadvantages, but could also help charge the bike when not needed at high speeds.
It would be particularly useful in lightweight and small-capacity motorcycles or for any manufacturer keen to decrease weight and reduce fuel consumption and emissions.
Randy has patented his idea, but hasn't got a fully working model yet.
He is also looking for collaboration partners to get his idea into production.
Investment needed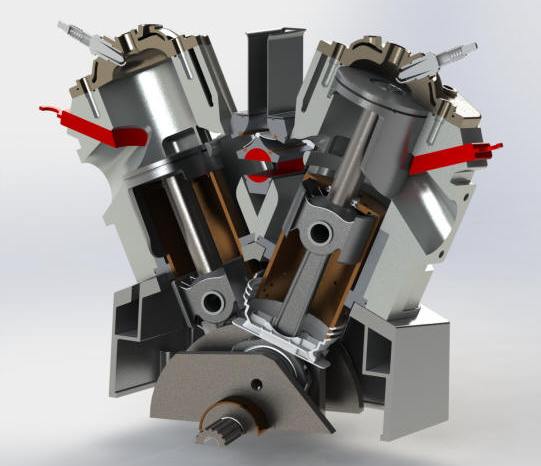 Let's hope his invention doesn't fail for a lack of investment as it seems may happen with the Crankcase Independent Two-Stroke (CITS) invented by former South African motorsport engineer Basil van Rooyen, Director of CITS Engineering, in Sydney.
Basil says their CIT engine has 10 advantages over four-stroke including being more powerful, lighter, smaller, cheaper, more economical as well as lower emissions.
However, he has had trouble getting investors interested.