It looks like America's Funniest Home Videos or a police gymkhana video gone wrong when these LA motorcycle cops crash into each other in a carpark.
Thankfully no one was hurt, except for the public purse that pays for the bikes to be repaired.
And before you point the finger too hard at the cops, how many times have you seen riders skylarking and letting their guard down in low-speed situations like this!
When the video starts, it seems that three motorcycle cops have just ticketed a driver in a hatchback … seems like overkill, but that's the LAPD for you! (Actually they are with the Torrance Police Department which is in LA.)
Then their high spirits seem to get the better of them and they show off with their low-speed manoeuvring. We've seen some pretty amazing police motorcycle gymkhana videos before, but nothing like this!
One of the cops tries to squeeze in between his partner and a bin, but underestimates the width of his bike and appears to hit the bin with his pannier.
That pushes him sideways into the other bike and the two spill out on the ground.
Too embarrassed to admit their mistake, they causally mill around as if nothing has happened until their mate returns to find the Keystone Cops scene.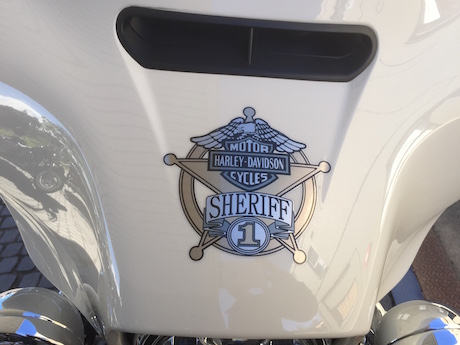 It's at that point that the person taking the video wanders over and jokingly asks them if they've been drinking and offers to give them "FSTs" or field sobriety tests.
The cops, looking rather sheepish, depart!