"M" Motorcycle Brands
Names, Logos, & a Brief Company History
We are attempting to create a massive database on all things motorcycle, and archiving the history of the brands that have helped shape this industry is something that we think is important.
We consider this list "complete for now", but it will never be finished– we are building and expanding our motorcycle brands research section over time. If you know of another motorcycle brand or custom bike builder that starts with A and isn't listed here, please get in touch so we can add you to this list!
Pupular Brands

As Italy's oldest motorcycle company, Moto Guzzi has been at the forefront of motorcycle innovation since 1921. Popular modern models include the V85 and California.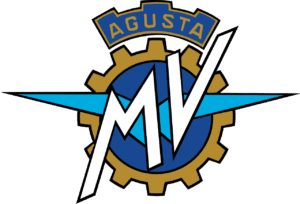 MV Agusta
Since 1945, MV Agusta has been refining their blend of high-performance and style. Modern MV Agusta's are legendary performance machines, sought after by performance purists globally.
All Brands

Motomel
Motomel S.A. is a brand of Argentine motorcycle, based in Buenos Aires Province, founded in 1992 by the La Emilia investment group. As of 2017, Motomel is the largest company importing motorcycles in Argentina and these motorcycles are also being re-exported to some other countries in South America. Motomel assembles almost 150,000 motorcycles per year.

Minsk
Minsk, also known as M1NSK, is a Belarusian brand of motorcycles, scooters, ATVs and snowmobiles, produced by the Minsk Motorcycle and Bicycle Plant (MMVZ). The first M1A motorcycle was released in 1951. Since 2007, the company is a private enterprise. More than 6.5 million Minsk motorcycles have been sold worldwide. M1NSK also built bicycles and are branded as Aist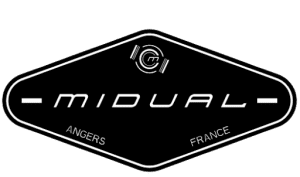 Midual
Midual is a French ultra-luxury motorcycle manufacturer. Founded in 1992 by the brothers Olivier and François Midy, the company is headquartered in Angers, France. A first prototype, the Midual 900, was presented in 1999 at the Paris Motor Show, but sufficient funding could not be found and the project was abandoned. In August 2014 the brand announced a new model at the Pebble Beach Concours d'Elegance, the Midual Type 1. The announced price is 140 000 €, making it one of the most expensive motorcycles in the world. The Type 1 is produced in a limited series of 35 motorcycles starting in 2016.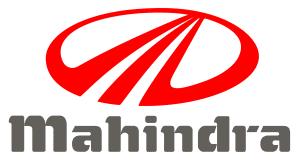 Mahindra Two Wheelers
Mahindra Two Wheelers Limited (MTWL) is a group venture owned by Mahindra & Mahindra Limited (M&M), which manufactures scooters and motorcycles. Mahindra Two Wheelers Limited was founded in 2008, when Mahindra & Mahindra Limited acquired the business assets of Kinetic Motor Company Limited. MTWL has partnered with Taiwan's Sanyang Industry Company (SYM) to help develop its scooter portfolio, and with Italy-based Engines Engineering for research and product design.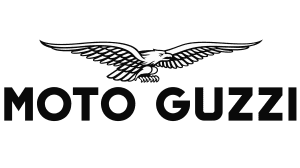 Moto Guzzi
Moto Guzzi is an Italian motorcycle manufacturer and the oldest European manufacturer in continuous motorcycle production. Established in 1921 in Mandello del Lario, Italy, the company is noted for its historic role in Italy's motorcycling manufacture, its prominence worldwide in motorcycle racing, and industry innovations—including the first motorcycle centre stand, wind tunnel and eight-cylinder engine.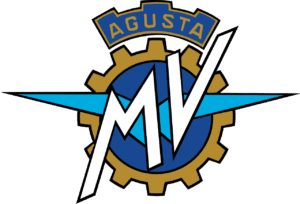 MV Agusta
MV Agusta is a motorcycle manufacturer founded by Count Domenico Agusta on 19 January 1945 as one of the branches of the Agusta aircraft company near Milan in Cascina Costa, Italy. The company's MV Agusta 600 which debuted at the Milan Trade Fair in 1965 was deliberately distinguished by the massive parts of the 592 cc engine, final shaft drive and weighed 221 kg. It became the world's first production motorcycle with a transverse 4-cylinder engine.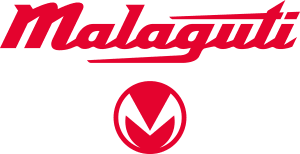 Malaguti
Malaguti is an Italian bicycle, scooter and motorcycle company based in San Lazzaro di Savena, founded by Antonino Malaguti in 1930. Producing bicycles until 1958, they then entered the motorcycle market. Noted for their use of small engines in their bikes. In October 2011, Malaguti laid off its remaining employees in Bologna, Italy as the company eventually folded. In 2018 the company was purchased by the Austrian firm KSR Group GmbH.

Minarelli
Minarelli is an Italian motorcycle engine manufacturer which was founded by Vittorio Minarelli. It is now part of the Yamaha group. Minarelli was founded in Bologna in 1951 as a motorcycle manufacturer. In 1956 Minarelli switched to exclusively manufacturing two-stroke engines, in a 2000 square metre purpose-built factory. It employed 20 technical staff and produced 70 engines a day. These were sold to companies in Italy, other parts of Europe and South America.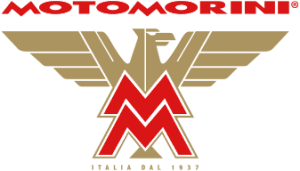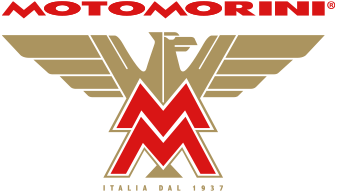 Moto Morini
Moto Morini is an Italian motorcycle manufacturer founded by Alfonso Morini in Bologna, in 1937. Earlier, Morini had also manufactured motorcycles together with Mario Mazzetti under the name MM. Moto Morini came under Cagiva control in 1987, then in 1996 joined Texas Pacific Group, which had also bought Ducati, and in April 1999, the rights to the name were purchased by Morini Franco Motori spa, a company which had been founded by Morini's nephew in 1954. After building large v-twin motorcycles early in the 21st century the company went into liquidation in late 2010. Moto Morini restarted motorcycle production in 2012.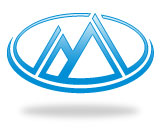 Modenas
Syarikat Motosikal dan Enjin Nasional Sdn. Bhd (National Motorcycle and Engine Company), or known as Modenas for short is a Malaysian national motorcycle company producing various small motorcycle models below 400cc targeted for local market and export. The company's headquarters and factory are located at the small town of Gurun, Kedah, Malaysia.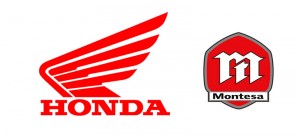 Montesa Honda
Montesa Honda is the Spanish subsidiary of Honda since 1981, which assembles several models of motorcycles, bicycles and parts at its Barcelona plant. The company exports 75 percent of its production to Europe. Montesa was formed in 1944 by Pedro Permanyer and Francisco Xavier "Paco" Bultó. Their first Montesa prototype was based upon the French Motobécane models of that time.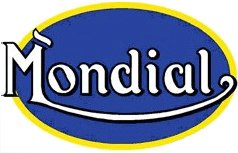 Mondial
Mondial is a motorcycle brand owned by Ugur Motor Vehicles Inc. Co. (which is part of Ugur Group Companies). According to data of the Turkish Statistical Institute, Mondial was presented as Turkey's Best-Seller Motorcycle Brand in 2013. As of today, Mondial is operating by its 400 sales points, 528 maintenance facilities and 250 auxiliary equipment sales points.

Megelli Motorcycles
Megelli Motorcycles is a British motorcycle manufacturer, which made its debut at the Milan EICMA exhibition in November 2007. Megelli motorcycles was founded by the Managing Director of Sports and Leisure Direct UK Ltd, Barry Hall, who previously specialised in off-road Aeon all-terrain vehicles, mini bikes and pit bikes. The Megelli range is currently sold in 37 countries in Europe, Asia, Australia, Africa, North America and South America.


Métisse Motorcycles
Métisse Motorcycles is a British low-volume manufacturer of specialist motorcycles and motorcycle frames, based in Carswell near Faringdon, Oxfordshire.Since 1982 Métisse produced motorcycle frame kits for British bike engines. Former owner Pat French bought the tooling originally used by the Rickman brothers (who produced the first Mk1 Metisse in 1959) to produce lightweight, strong frames and rolling chassis for competitive motocross use. Métisse now manufactures complete motorcycles, usually using bought-in cycle parts and engines, although the recent Mk5 is fitted with Métisse's own 997 cc (60.8 cu in) air & oil-cooled 360° parallel twin engine.


MotoCzysz
MotoCzysz is an American motorcycle company based in Portland, Oregon that intended to compete in MotoGP.The C1 prototype engine was designed with perfect balance not needing a balance shaft. Some of the patented innovations included a slipper clutch with twin clutches, and a unique front suspension. The business also developed a successful electric racing motorcycle, the E1pc.

Marine Turbine Technologies
Marine Turbine Technologies (MTT) is a US turbine manufacturer in Franklin, LA. The company produces high performance turbines for boats and fire-suppression pumps, but gained fame for building what may be the most powerful street-legal motorcycle in the world, the turboshaft-powered MTT Y2K Turbine Superbike.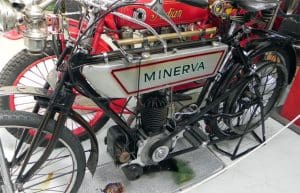 Minerva
Minerva was a Belgian firm active from 1902 to 1938 which was a prominent manufacturer of luxury automobiles. Minerva started out manufacturing standard safety bicycles in 1897, before in 1900 expanding into light cars and "motocyclettes", particularly motorized bicycles which were a forerunner of motorcycles. The company became defunct in 1956.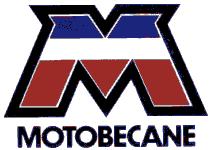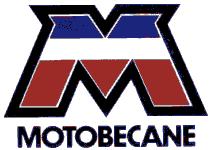 Motobécane
Motobécane was a French manufacturer of bicycles, mopeds, motorcycles, and other small vehicles, established in 1923. For many years Motobecane was France's largest manufacturer of motorcycles. By the 1930s, Motobecane was producing a best-selling range of motorcycles. During the 1930s, they manufactured a longitudinal shaft-drive inline-four engine motorcycle in 500 and 750 cc (31 and 46 cu in). During this period, the firm entered road racing competitions and won the Bol d'or endurance race. In 1981, the original Motobécane filed for bankruptcy and was purchased by Yamaha and reformed in 1984 as MBK. The French company continues to make motor scooters.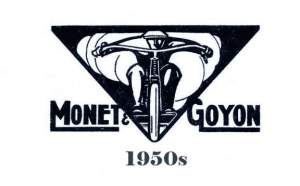 Monet-Goyon
Monet-Goyon was a French motorcycle manufacturer, founded in 1917 by the engineer Joseph Monet and his financial backer Adrien Goyon in Mâcon, France.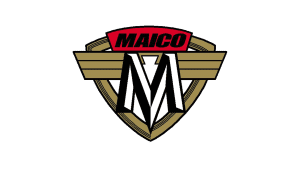 Maico
Maicowerk A.G. was a West German motorcycle manufacturer. Founded in 1926 by Ulrich Maisch as Maisch & Co, the company originally manufactured 98 and 123 cc Ilo two-stroke engines. After World War II, they began producing their own unit construction two-stroke engines, selling complete motorcycles. The road motorcycles were named after winds… 'Blizzard' 'Typhoon' etc., but the company was better known for its purpose-built Motocross and Enduro machines, and for its 'Maicoletta' motor scooter, both of which sold in higher numbers than the road motorcycles.

Mars
Mars was a manufacturer in Nürnberg, Germany founded in 1873 that manufactured motorcycles in various periods from 1903 until 1958. Production was interrupted variously by the First World War, hyperinflation in the 1920s and the Second World War. When Mars ceased production for the final time in 1958, production of the 50 cc Monza Super Sport model was taken over by Gritzner-Kayser AG under its Gritzner brand.

Megola
The Megola was a German motorcycle produced between 1921 and 1925 in Munich. The Megola had a unique design, laid down by Fritz Cockerell in 1920, using a rotary engine mounted within the front wheel. The engine contained five cylinders with side-mounted valves, each of which displaced 128 cubic centimetres (7.8 cu in), with a bore/stroke of 52 by 60 millimetres (2.0 in × 2.4 in) and a total displacement of 640 cc (39 cu in). During less than five years of production, approximately 2000 machines were built and sold.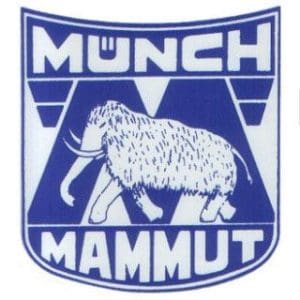 Münch
Münch was a German motorcycle manufacturer which, during the 1960s, produced the Mammoth, a four-cylinder motorcycle using an NSU car engine. Münch produced many prototype and racing machines, but the Mammoth is the company's most famous motorcycle – it was simply the fastest, most powerful, most expensive bike of its time.
Mopeds India Limited
Mopeds India Limited was a two wheeler manufacturer based in India, which manufactured and sold the Suvega range of Mopeds under technical collaboration with Motobécane of France. Its first model was the Motobécane Mobylette sold under the name Suvega Super 50. It was the first company in India to launch Mopeds in India which was the largest selling two-wheeler segment till 80's and was India's largest selling moped till early 80's.

Malanca
Malanca was an Italian motorcycle maker. The company's founder, Mario Malanca, started the venture by building mechanical parts and hubs for motorcycle wheels before producing his first complete motorcycle in 1956. The company found success in Italy, then eventually went on to produce bikes for Asia and America. After the peak of moped sales in Italy in 1980 and its eventual decline, Malanca moved on to larger-engined bikes. The company struggled, however, as it had spent much of its time and resources on the 125cc scooters as well as on research for, and development of, the smaller 50cc-engined bikes for both racing and regular sales. The company eventually folded in 1986.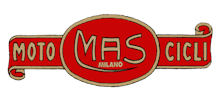 MAS
MAS was an Italian motorcycle manufacturer from 1920 until 1956. MAS stood, in the context, for "Alberico Seiling Motorcycles" (Motocicli Alberico Seiling). Seiling was an Italian constructor who developed a variety of motorbikes between 1920 and 1922, and in 1922 started commercial production. His 173 cc overhead valve (OHV) model with an external flywheel proved particularly popular. He also produced a single-cylinder 498 cc OHV model, and from 1928 a twin-cylinder model, also with 498 cc of displacement.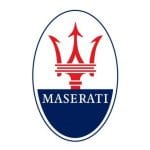 Maserati
Fabbrica Candele Accumulatori Maserati S.p.A. ("Maserati Spark Plugs Batteries factory" 1947 in Modena – 1960) was an Italian manufacturer of motoring components (spark plugs and accumulators), as well as mopeds and motorcycles. It was part of Adolfo Orsi's large industrial corporation (which included the Maserati car manufacturer), that was divided among siblings (1953). The first Maserati motorcycles were the Tipo 125/T2, based on a DKW design, and the Tipo 160/T4, based on the Italmoto 160 tourer. Maserati motorcycles were produced in 125cc, 160cc, 175cc and 250cc models with two-stroke and four-stroke engine configurations. Maserati mopeds were offered in 50cc and 75cc versions


Morbidelli
Morbidelli was an Italian motorcycle manufacturer founded by Giancarlo Morbidelli in Pesaro. During the late 1970s and early 1980s, the company was particularly successful in Grand Prix motorcycle racing. The team won the 125 cc world championship in 1975, 1976 and 1977, and won the 250 cc championship in 1977.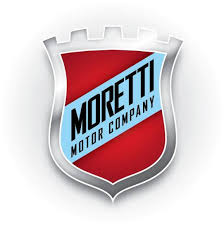 Moretti Motor Company
Moretti S.p.A. is a former Italian automobile manufacturer. It was founded in 1925 and ceased automobile production in December 1989. Today, many of its sports car models can still be found at various European auto shows. Moretti Motors produced a variety of models at various times including motorcycles, microcars, and several commercial vehicles.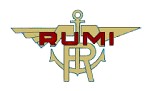 Moto Rumi
The Moto Rumi organisation was formed at the beginning of the twentieth century and originally supplied cast components to the textile machinery industry. At the outbreak of World War II, Rumi became involved in the manufacture of armaments, miniature submarines and torpedoes. After the end of the war in 1950, Rumi decided to get involved in the manufacture of lightweight motorcycles. In 1952, with the popularity of scooters, Rumi started manufacturing the Squirrel or Scoiottolo – a cast aluminum monocoque body with tubular swinging arm rear suspension and teleforks with 14 inch wheels and three gears. Subsequent models had a four speed gearbox and electric starter and were reputed to be the fastest scooters then in production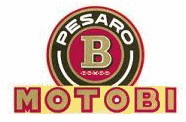 Motobi
Motobi was an Italian motorcycle manufacturer in production between 1950 and 1977. The brand was revived by Austrian company Michael Leeb Trading GmbH in partnership with Demharter GmbH in 2010. In 2010, as well as selling a range of 50 cc (3.1 cu in) scooters, the brand provided sponsorship for the JiR motorcycle racing team in the Moto2 class.

Marusho
Marusho Motor Co., Ltd. was a Japanese motorcycle manufacturer from 1948 to 1967. The company's Lilac model motorcycle was recognized by the Society of Automotive Engineers of Japan (in Japanese), who include the 1950 Marusho Lilac ML as one of their 240 Landmarks of Japanese Automotive Technology. The company produced shaft driven models like the Lilac, and showcased its technical prowess to the world in the Mount Asama Volcano Race, competing well against the likes of Honda, Meguro, Yamaha, and Suzuki.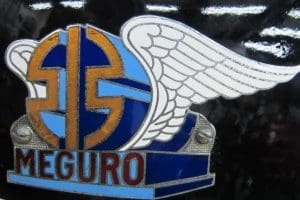 Meguro
Meguro motorcycles were built by Meguro Manufacturing Co motorcycle works, founded by Hobuji Murato and a high-ranking naval officer, Takaji Suzuki, in 1937. One of the first Japanese motorcycle companies, it became a partner of Kawasaki Heavy Industries Ltd, and was eventually absorbed. Once a prestige brand, supplying the Japanese government with military and police motorcycles, and racing alongside Honda, Meguro became bankrupt after launching a range of lightweight motorcycles which sold poorly, and experiencing a yearlong labor strike.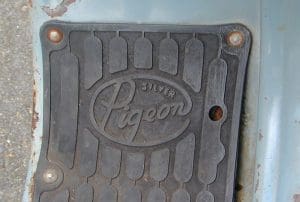 Mitsubishi Silver Pigeon
The Mitsubishi Silver Pigeon is a series of scooters made in Japan by Mitsubishi between 1946 and 1963. The first was the C-10, based on a scooter imported from the United States by Koujiro Maruyama, which began production at the Nagoya Machinery Works of Mitsubishi Heavy Industries. The Silver Pigeon proved sufficiently successful to remain in production for almost twenty years. MotorCyclist magazine voted it "best in styling" for three consecutive years in the 1950s, a decade after its introduction, while from 1950 to 1964 it maintained an average 45 percent share of the domestic scooter market

Miyata
Miyata is a Japanese manufacturer of bicycles, unicycles, and fire extinguishers. The company has been in operation since 1890. Miyata was also one of the first producers of motorcycles in Japan under the name Asahi. The Asahi AA was the first mass-produced motorcycle in Japan.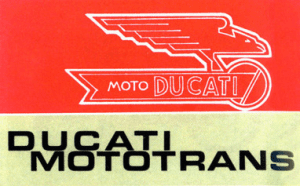 MotoTrans
MotoTrans is a Spanish company which produced motorcycles and scooters between 1957 and 1983 when it was bought by Yamaha. MotoTrans was famous for licensing Ducati engines and using them in MotoTrans motorcycles as well as building Ducati motorcycles incorporating small differences.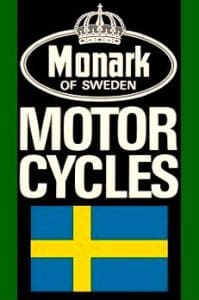 Monark
Monark, also known as Cykelfabriken Monark AB and Monark AB, is a Swedish bicycle, moped and motorcycle manufacturer, established in Varberg, Sweden 1908 by the industrialist Birger Svensson. In the 1950s, Monark had a successful record in off-road motorcycle competitions. In 1954 they entered 8 bikes in the International Six Days Trial, a form of off-road motorcycle Olympics. All 8 Monark riders finished with Gold Medals. In 1959, Monark's Sten Lundin won the 500cc motocross world championship. As of 2016, Monark is valued at 11.5 billion kr.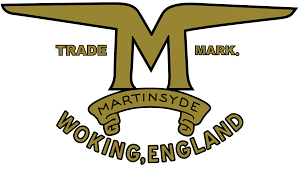 Martinsyde
Martinsyde was a British aircraft and motorcycle manufacturer between 1908 and 1922, when it was forced into liquidation by a factory fire. Martinsyde began manufacturing motorcycles from 1919 after buying the rights to engine designs by Howard Newman, which included a 350 cc single and a 677 cc V-twin with an unusual exhaust-over-inlet layout. Martinsyde motorcycles were offered with sidecars and the Martinsyde 680 was followed by a 500 cc model in 1920, with a sports version in 1921. In 1922 Martinsyde produced a 738 cc sports V-twin, named the Quick Six which produced 22 horsepower (16 kW) and was capable of 80 miles per hour (130 km/h).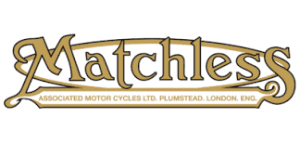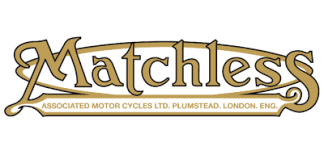 Matchless
Matchless is one of the oldest marques of British motorcycles, manufactured in Plumstead, London, between 1899 and 1966. A wide range of models was produced under the Matchless name, ranging from small two-strokes to 750 cc four-stroke twins. Matchless had a long history of racing success; a Matchless ridden by Charlie Collier won the first single-cylinder race in the first Isle of Man TT in 1907.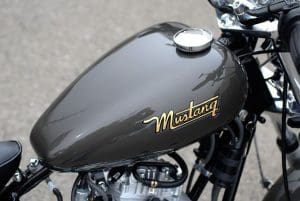 Mustang
The Mustang was a lightweight motorcycle built by Gladden Products Corporation in Glendale, California, from 1946 to 1965. The second production version, the Mustang Model 2, was among the first motorcycles manufactured in the United States to have a telescopic fork.
Moscow Motorcycle Plant
Moscow Motorcycle Plant was a motorcycle manufacturer, based in Moscow, Russian SFSR. Moscow Motorcycle Plant commenced operations in 1941 building the M-72, a Soviet licensed copy of the BMW R71. With the German invasion of the Soviet Union, the plant was transferred east to the town of Irbit in the Ural region. The new plant was known as Irbit Motorcycle Factory. In 1946, the Moscow plant was re-established to manufacture the M-1A Moskva, (the DKW RT 125 taken as war reparations). In 1951 the plant was relocated to Minsk, Byelorussia, and renamed Minsk Motovelo Zavod (Минский Мотовелозавод)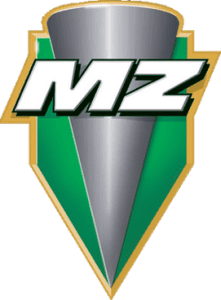 MZ Motorrad- und Zweiradwerk
Motorenwerke Zschopau GmbH is a German motorcycle manufacturer located in Zschopau, Saxony. The acronym MZ since 1956 stands for Motorenwerke Zschopau GmbH (German for Zschopau engine factory). From 1992 to 1999 the company was called MuZ, an acronym for Motorrad und Zweiradwerk (German for motorcycle and two-wheeler factory). The Zschopau works was one of the oldest motorcycle factories in the world, producing motorcycles since 1922. They were the first company to develop the two-stroke engine for vehicles and were the leader in two-stroke development worldwide.
Maratos
The Greek Maratos Brothers' have built a small number of vehicles in Thessaloniki. These include a rather innovative motorcycle in 1950, as well as two light three wheeler types. The Maratos family spread throughout Greece and some now live in Victoria in Australia.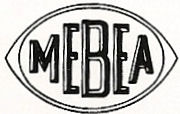 MEBEA
MEBEA was an important Greek vehicle manufacturer, producer of light trucks, passenger automobiles, motorcycles, motorbike engines, agricultural machinery and bicycles. Several models were produced, including:Sport & Super Sport 50 cc motorcycle models, produced between 1961 and 1970, 50-Zundapp 50 cc motorcycle (based on Zundapp model), produced from the mid-1960s to the early 1970s, and the Hermes 50 cc motorcycle, produced for a number of years, from 1970.
Mego
Mego was a Greek light vehicle manufacturer, based in Trikala. It started business in 1947 producing 3-wheel utility bicycles to be followed in 1951 by motorized three-wheel utility vehicles with 50-100cc engines and an unconventional layout (the single wheel placed in the back). Several motorcycle models made by the company include: Mego EK, a popular moped introduced in 1971, Mego 50S (1980), Mego GP50 Carrera (1983), and the Mego GT50 (1985).