"J" Motorcycle Brands
Names, Logos, & a Brief Company History
We are attempting to create a massive database on all things motorcycle, and archiving the history of the brands that have helped shape this industry is something that we think is important.
We consider this list "complete for now", but it will never be finished– we are building and expanding our motorcycle brands research section over time. If you know of another motorcycle brand or custom bike builder that starts with A and isn't listed here, please get in touch so we can add you to this list!
All Brands
Jamuna Motorcycles
Jamuna Motorcycles is a subsidiary of Jamuna Group (one of the largest Bangladeshi industrial conglomerates) that manufactures motorcycles. The company designs and manufactures all types of motorcycles which are targeted for the Bangladeshi people.
Jincheng Suzuki
Jincheng Suzuki is a joint Sino-Japanese producer of motorcycles and scooters founded in 1994 and headquartered in Nanjing. It is a joint venture between Suzuki and Nanjing Jincheng Machinery. The company claims output of 3,000 units per month, making it the first-place exporter and foreign-currency earner in the Chinese motorcycle industry.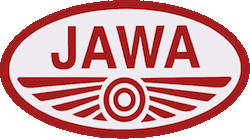 JAWA Moto
JAWA is a motorcycle and moped manufacturer founded in Prague, Czechoslovakia in 1929 by František Janeček, who bought the motorcycle division of Wanderer. The name JAWA was established by concatenating the first letters of Janeček and Wanderer. In the past, especially in the 1950s, JAWA was one of the top motorcycle manufacturers and exported its 350 into over 120 countries. The best known model was the 350 Pérák and in the 1970s the 350 Californian. It appeared in the typical black and red coloring from California beaches to New Zealand.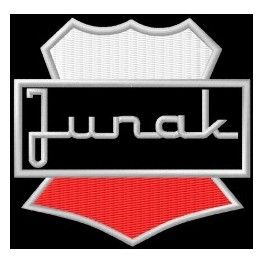 Junak
Junak is a Polish brand of Chinese motorcycles, originally produced in China by Guandong Tayo Motorcycles, imported by Almot since 2010. Continuation of production of SFM Junak in modern form. Almot was established in 1983. In 2010, Almot presented the motorcycle using the name and distinctive logo of Junak: Junak M16, also known as Regal Raptor Daytona. In subsequent years Almot introduced to the market under the name Junak number of other models of motorcycles, mopeds and scooters. Junak M16 and Junak M11 developed under license of other motorbikes. Many components to motorcycles, mopeds and scooters are produced in China.

Janus Motorcycles
Janus Motorcycles is an American manufacturer of small-displacement motorcycles in Goshen, Indiana. The company was founded in 2011 by Richard Worsham and Devin Biek, and has been delivering motorcycles since 2013. Worsham and Biek got started repairing, restoring, and tuning vintage, pedal-type mopeds through Biek's company, Motion Left Mopeds, a manufacturer of aftermarket performance parts for vintage two-strokes. The moped business led to their interest in small, lightweight bikes, and helped develop business relationships with local component vendors.
Juery
Juéry is a former French motorcycle and bicycle manufacturer based in Paris. Founded by Charles Juéry and active in the 1930s to the 1960s, it specialized in motorized and pedal powered tricycles known as "triporteurs" in France, designed for transporting goods.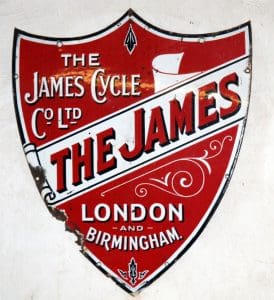 James Cycle Co
The James Cycle Co Ltd., Greet, Birmingham, England, was one of many British cycle and motorcycle makers based in the English Midlands, particularly Birmingham. Most of their light motorcycles, often with the characteristic maroon finish, used Villiers and, later, AMC two-stroke engines. James were prolific bicycle and motorcycle manufacturers from 1897 to 1966. The company was taken over by Associated Motor Cycles in 1951 and combined with Francis-Barnett in 1957. In 1966 the company became one of the many British motorcycle companies forced out of business by Japanese competition.

Jinan Qingqi
Jinan Qingqi Motorcycle Co., Ltd  is a Chinese manufacturer of mopeds, quadbikes and other small engined & electric motorcycles that was founded in 1956. The company headquarters is located in Jinan, Shandong Province. Qingqi is probably the best known moped brand in modern China and the company is one of the larger manufacturers of small engine motorcycles in the world, but is almost completely unknown outside its domestic market, it is however a large original equipment manufacturer provider to companies such as Cycle Union, Suzuki and Peugeot.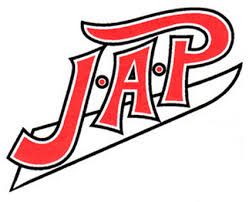 JA Prestwich Industries
JA Prestwich Industries, was an English manufacturing company named after founder John Alfred Prestwich, which was formed in 1951 by the amalgamation of J.A.Prestwich and Company Limited and Pencils Ltd. From 1904 to 1908 complete motorcycles were produced from the development of the first overhead valve motorcycle engine to be produced in the UK. The company went to produce a number of motorcycles since its inception until the company was liquidated in 1964.