"H" Motorcycle Brands
Names, Logos, & a Brief Company History
We are attempting to create a massive database on all things motorcycle, and archiving the history of the brands that have helped shape this industry is something that we think is important.
We consider this list "complete for now", but it will never be finished– we are building and expanding our motorcycle brands research section over time. If you know of another motorcycle brand or custom bike builder that starts with A and isn't listed here, please get in touch so we can add you to this list!
Popular Brands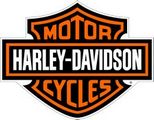 Since 1903, Milwaukee-based Harley-Davidson has shown the world what American motorcycles are about. Known for chrome, cruisers, and their trademark rumble.

Honda is the largest Japanese motorcycle brand in the world, selling more than half a million motorcycles globally. From scooters to screaming superbikes, there's a Honda for everyone.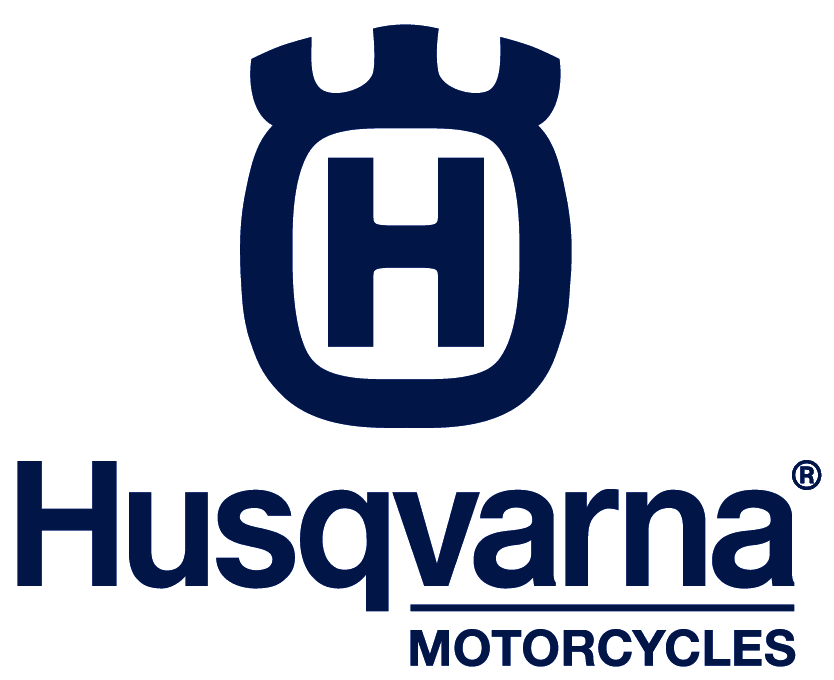 Founded in Sweden in 1903, Husqvarna is known for quirky motorcycles that are nimble and forward-thinking, including a line of electric motocross bikes. Now owned by KTM.
All Brands

Hunter Motorcycles
Hunter Motorcycles Worldwide is an Australian motorcycle brand specialising in low-to-high capacity street and tourer style bikes. Hunter Motorcycles was started with an intention to fill a niche for good looking learner street bikes. The founder started the company as his own children came of riding age, realising there was little choice of learner-specific bikes on the market.
Husqvarna Motorcycles
Husqvarna Motorcycles GmbH designs, engineers, manufactures and distributes motocross, enduro, supermoto and street motorcycles. The company began producing motorcycles in 1903 at Huskvarna, Sweden, as a subsidiary of the Husqvarna armament firm. Today, Husqvarna Motorcycles GmbH is owned by Austrian KTM AG.
Hero MotoCorp
Hero Motocorp Ltd., formerly Hero Honda, is an Indian motorcycle and scooter manufacturer based in New Delhi, India. The company is the largest two-wheeler manufacturer in the world, and also in India, where it has a market share of about 46% in the two-wheeler category. The 2006 Forbes list of the 200 World's Most Respected Companies has Hero Honda Motors ranked at #108.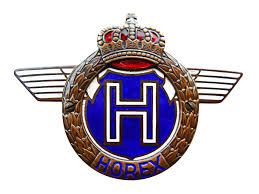 Horex
Horex is a German motorcycle manufacturer. In 1920 Friedrich Kleemann (1868-1949), financial manager at the Rex Konservenglas Gesellschaft (preservative jar manufacturing company) in Bad Homburg (Germany) bought COLUMBUS MOTORENBAU AG, a small motor factory in Oberursel by Taunus, which was in the neighbourhood. The factory made the later Horex model and the name remained the same for almost 30 years. Fritz Kleemann, the son of Friedrich Kleemann, made the first cycles with a GNOM engine, delivered from the Columbus-Engine factory.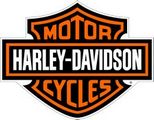 Harley-Davidson
Harley-Davidson, Inc., H-D, or Harley, is an American motorcycle manufacturer founded in 1903 in Milwaukee, Wisconsin.The company has survived numerous ownership arrangements, subsidiary arrangements, periods of poor economic health and product quality, and intense global competition to become one of the world's largest motorcycle manufacturers and an iconic brand widely known for its loyal following. Harley-Davidson is noted for a style of customization that gave rise to the chopper motorcycle style. The company traditionally marketed heavyweight, air-cooled cruiser motorcycles with engine displacements greater than 700 cc, but it has broadened its offerings to include more contemporary VRSC (2002) and middle-weight Street (2015) platforms.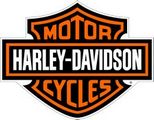 Harley-Davidson India
Harley-Davidson India is a wholly-owned subsidiary of Harley-Davidson, based in Gurgaon, Haryana, India. Harley-Davidson India commenced operations in August 2009 and appointed its first dealership in July 2010. Harley-Davidson offers a range of 11 models in India from each of its six platforms – Sportster, Dyna, Softail, V-Rod, Touring and Street – in addition to a full range of parts, accessories, and general merchandise, available through authorized dealerships. The company has 29 dealership facilities across India: New Delhi, Gurgaon, Coimbatore, Chandigarh, Mumbai, Hyderabad, Bangalore, Chennai, Kochi, Kolkata, Ahmedabad, Indore, Pune, Goa, Guwahati and Jaipur etc.

Honda
Honda is the largest motorcycle manufacturer in Japan and has been since it started production in 1955. At its peak in 1982, Honda manufactured almost three million motorcycles annually. By 2006 this figure had reduced to around 550,000 but was still higher than its three domestic competitors. In 2017, India became the largest motorcycle market of Honda. In India, Honda is leading in the scooters segment, with 59 percent market share.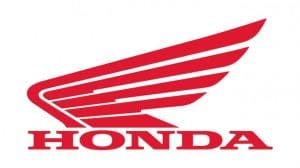 Honda Motorcycle and Scooter India
Honda Motorcycle and Scooter India, Private Limited (HMSI) is the wholly owned Indian subsidiary of Honda Motor Company, Limited, Japan. Founded in 1999, it was the fourth Honda automotive venture in India, after Kinetic Honda Motor Ltd (1984-1998), Hero Honda (1984-2011), and Honda Siel Cars India (1995-2012). HMSI was established in 1999 at Manesar, District Gurgaon, Haryana.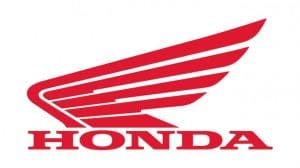 Honda Motorcycle Thailand
Honda Motorcycle Thailand or A.P. Honda is Honda's motorcycle division based in Samut Prakan, Thailand. The company plays a significant role as a center in distributing Honda motorcycles to Asian and European markets. The company also sponsors Thai riders to compete in Grand Prix motorcycle racing (WorldGP), particularly Moto2 class such as Ratthapark Wilairot, Somkiat Chantra,Thitipong Warokorn.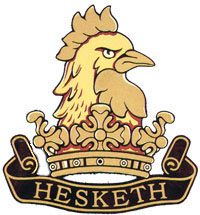 Hesketh Motorcycles
Hesketh Motorcycles is a British motorcycle manufacturer, initially based in Daventry and Easton Neston, Northamptonshire, England. The project was inspired by Lord Hesketh, who planned to revive the failing British motorcycle industry and at the time had a background of F1 racing being the last private team to win a Formula One Grand Prix, with James Hunt at the wheel. Lord Hesketh wanted to use the skills and facilities built up in that pursuit to greater effect and production of a quality motorcycle was born. The Hesketh motorcycle was developed on the Easton Neston estate, with the prototype running in the spring of 1980 using a special Weslake engine.

Hecker
Hecker was a company in Nürnberg, Germany that manufactured motorcycles from 1922 until 1956. Production began with engines supplied by Scharrer & Groß. In 1925 S & G started making their own motorcycles so Hecker switched to engines from 198cc to 548cc bought from JAP in London, England. In the late 1920s Hecker also manufactured a model with a 746cc V-twin engine from Motosacoche of Switzerland. In 1931 Germany's economic crisis led the company to switch to making lightweight motorcycles powered by Sachs engines. After the Second World War Hecker built lightweight motorcycles with ILO and Villiers engines. Production terminated in 1956.
Hercules
Hercules was a brand of bicycle and motorcycle manufactured in Germany. The Hercules Company was founded in 1886 to produce bicycles by Carl Marschütz in Nuremberg, Germany and began producing motorcycles in 1904. In the 1950s and 1960s Sachs was the largest European fabricator of two-stroke motorcycle engines. Many of these engines were used in the Hercules line of small motorcycles, scooters and mopeds.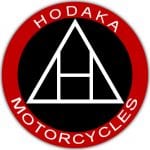 Hodaka
Hodaka was a joint Japanese and American company that manufactured motorcycles from 1964 to 1978. Close to 150,000 motorcycles were produced within that time. Prior to 1964 Hodaka made engines for the Yamaguchi motorcycle brand. Starting to manufacture complete motorcycles in 1964, Hodaka/PABATCO is credited by some with starting the trail bike craze in the United States.

Husaberg
Husaberg was a manufacturer of enduro motorcycles with four and two-stroke engines, the displacements ranging from 125 cc to 650 cc. Originally based in Sweden, its motorcycles were later manufactured in Austria by parent company KTM until the line was retired in 2014.
Haden
A.H. Haden Motorcycles was a British motorcycle marque from Birmingham. Haden was originally a bicycle-making business in Hockley, Birmingham, begun in the late 1880s, after the safety bicycle was introduced. The Haden marque was best known from 1912–1924. The main motorcycle was marketed under the Haden name as the "New Comet", and it was a long-standing independent brand. It used parts from Villiers, PeCo, JAP, Precision, and Climax, and was entered in the Isle of Man TT races in 1920 (10th place) and 1921.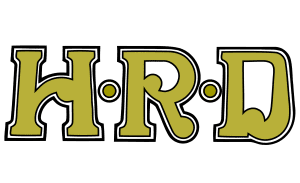 HRD Motorcycles
HRD Motors Ltd was a British motorcycle manufacturer in the 1920s. It was founded by Howard Raymond Davies. He had worked in motorcycling, and had raced with some success in the mid-twenties, but often not finishing due to unreliability. This inspired him to build a reliable performance motorcycle, using the advertising slogan "Built by a rider". Others also aimed at a similar market, like George Brough of Brough Superior motorcycles.

Henderson Motorcycle
Henderson was a manufacturer of 4-cylinder motorcycles from 1912 until 1931. They were the largest and fastest motorcycles of their time, and appealed to both sport riders and police departments. Police favored them for traffic patrol because they were faster than anything else on the roads. The company began during the golden age of motorcycling, and ended during the Great Depression.
Helkama
Helkama Oy is a Finnish company and umbrella brand, operating several subsidiaries that focus on bicycles (Helkama Velox), cables for ships and communications (Helkama Bica), household appliances and refrigerators (Helkama Forste), accessories and imports for Škoda Auto automobiles (Helkama-Auto), and automobile maintenance and import (Uuttera Oy). Despite this broad variety of activities, Helkama is mostly known as a bicycle brand. Helkama has also made several mopeds until they shut down the moped production in the 1990s. Helkama-mopeds were very popular in Finland. The most popular moped model was Helkama Raisu, 1970s and 1980s a trial bike which won several trial races.
Hildebrand & Wolfmüller
The Hildebrand & Wolfmüller was the world's first production motorcycle. Heinrich and Wilhelm Hildebrand were steam-engine engineers before they teamed up with Alois Wolfmüller to produce their internal combustion Motorrad in Munich in 1894. Approximately two thousand examples of this motorcycle were built, but with a high initial purchase price and fierce competition from improving designs (this model was entirely "run and jump" with neither clutch nor pedals) it is not thought to have been a great commercial success. The Hildebrand & Wolfmüller factory closed in 1919 after the First World War.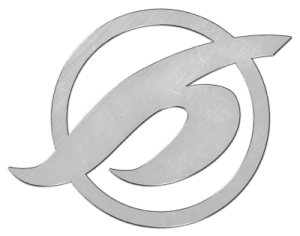 Hoffmann
Hoffmann was a bicycle manufacturer in Ratingen-Lintorf, Germany. Between 1948 and 1954 the company also manufactured motorcycles. It made a range of models using engines from 125cc to 250cc made by ILO, and the Gouverneur, which had a transversely-mounted 248 cc flat twin four-stroke engine designed by Richard Küchen, and shaft drive. The Gouverneur was developed into the MP 250-2 and finally, in 1953, the S 300 model.