"E" Motorcycle Brands
Names, Logos, & a Brief Company History
We are attempting to create a massive database on all things motorcycle, and archiving the history of the brands that have helped shape this industry is something that we think is important.
We consider this list "complete for now", but it will never be finished– we are building and expanding our motorcycle brands research section over time. If you know of another motorcycle brand or custom bike builder that starts with A and isn't listed here, please get in touch so we can add you to this list!
All Brands

Evoke Motorcycles
Evoke Motorcycles is a Beijing-based manufacturer of smart electric motorcycles. Founded in 2014 by Nathan Siy and Chris Riether, the company has been developing electric motorcycles since 2012. The first ever Evoke motorcycle mass produced by the company is the Urban S, an Italian-inspired naked electric street bike.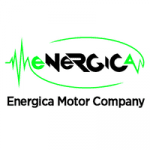 Energica Motor Company
Energica Motor Company is an Italian manufacturer of electric motorcycles. The Energica project was started in 2010 in Modena, Italy, by CRP Group, an international company involved in computer numerical control machining, additive manufacturing with advanced selective laser sintering materials windform. Energica Motor Company was officially founded in 2014 with the aim of creating high-performance sustainable motorcycles like the Energica Ego which they unveiled at the Top Marques, Monte Carlo in April of the same year.
Electric Motor Corporation
Electric Moto Corporation is a U.S. maker of electric dirt bikes, based in Ashland, Oregon. Their first production motorcycle is called the Blade T-6.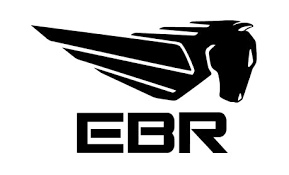 Erik Buell Racing
Erik Buell Racing (EBR) is an American motorcycle sport company which produces street and racing motorcycles, based in East Troy, Wisconsin, USA. Notable models made by the company include the 1190RR, 1190RS, 1190RX, 1190 SX, and the Black Lighting.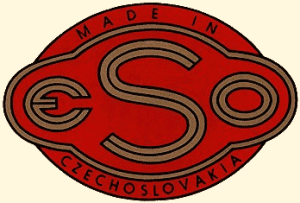 Eso
Eso was a Czech motorcycle factory producing only racing machines from 1949 until 1964, when it joined Jawa. ESO was founded by a motorcycle racing driver, and made bikes in 250, 350, and 500 cc, primarily for speedway, moto-cross and ice racing.[1][2] Engines were sourced from J.A.P. during the first year, and then an engine of ESO's own after 1950, first copied from J.A.P. and later of their own design.
Express Werke
Express Werke AG was a company formed in 1884 in Neumarkt in der Oberpfalz, Germany that manufactured bicycles and motorcycles. In the 1930s Express built mopeds and lightweight motorcycles with 75cc and 98cc Sachs engines. From 1949 the company resumed production using Sachs and ILO engines up to 248cc. In 1958 Express merged with DKW and Victoria to form Zweirad Union. Zweirad Union terminated Express production in 1959.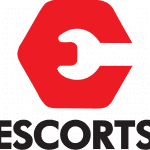 Escorts Group
Escorts Group, is an Indian multinational conglomerate and automotive engineering company that operates in the sectors of agri-machinery, construction and material handling equipment, and railway equipment. From the 1960s to early 2000s, Escorts Group had a motorcycle division which used to manufacture Polish SHL M11 175 cc (10.7 cu in) motorcycles under the brand name Rajdoot from the early 1960s until 2005. In the early 1980s, Escorts started making Yamaha motorcycles in India. Rajdoot 350 was launched in 1981, later followed by the Yamaha RX 100 in 1984, which were known for their performance.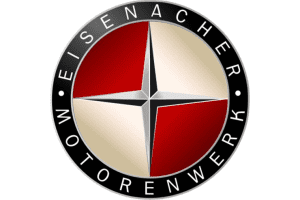 Eisenacher Motorenwerk
Eisenacher Motorenwerk (EMW) was an East German manufacturer of automobiles and motorcycles based in Eisenach. EMW also entered Formula One as a constructor in 1953, but participated in only one race, the 1953 German Grand Prix.
EMC Motorcycles
EMC Motorcycles or the Ehrlich Motor Co was a British motorcycle manufacturer. Based in Isleworth, the business was founded by Joseph Ehrlich who emigrated to the United Kingdom from Austria in the 1930s. A specialist engine tuner, Joe Ehrlich made unique two-stroke motorcycles. EMC stopped mass production in 1952 but Ehrlich used his knowledge of German technology to re-engineer the DKW Rennsporte Ladempumpe production racers, which he developed as one-off EMC racing bikes and won several events over the next 25 years. The EMC 125 cc racer was considered among the fastest of its size in the early 1960s.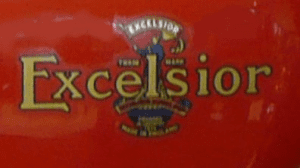 Excelsior Motor Company
Excelsior, based in Coventry, was a British bicycle, motorcycle and car maker. They were Britain's first motorcycle manufacturer, starting production of their own 'motor-bicycle' in 1896.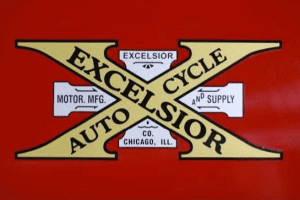 Excelsior Motor Manufacturing & Supply Company
Excelsior Motor Manufacturing & Supply Company was an American motorcycle manufacturer operating in Chicago from 1907 to 1931. It was purchased by Ignaz Schwinn, proprietor of bicycle manufacturer Arnold, Schwinn & Co. in 1912. In 1912, an Excelsior was the first motorcycle to be officially timed at a speed of 100 mph. By 1928, Excelsior was in third place in the U.S. motorcycle market behind Indian and Harley-Davidson. The Great Depression convinced Schwinn to order Excelsior's operations to cease in September 1931.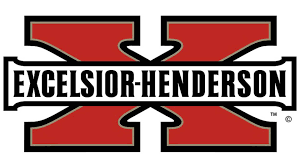 Excelsior-Henderson Motorcycle
The Excelsior-Henderson Motorcycle Company was founded as Hanlon Manufacturing Company by Daniel Hanlon during early 1993 in Burnsville, Minnesota, United States. The company set as its mission to design and manufacture American-made cruiser and touring motorcycles. The company secured the motorcycle names from the past of Excelsior and Henderson previously owned by Ignatz Schwinn of the Schwinn companies, and proceeded to design and manufacture OEM proprietary motorcycles with design originality of the former Excelsior and Henderson motorcycles.