"D" Motorcycle Brands
Names, Logos, & a Brief Company History
We are attempting to create a massive database on all things motorcycle, and archiving the history of the brands that have helped shape this industry is something that we think is important.
We consider this list "complete for now", but it will never be finished– we are building and expanding our motorcycle brands research section over time. If you know of another motorcycle brand or custom bike builder that starts with A and isn't listed here, please get in touch so we can add you to this list!
Popular Brands

The most well-known Italian motorcycle brand, Ducati motorcycles – AKA, Ducati Motor Holdings S.p.A. – is a name synonymous with high-performance tarmac-tearing machines. Modern Ducati's range from the nimble Monster 797 to the 221 hp Panigale V4 R.
All Brands

Dafra Motos
Dafra Motos, or Dafra is a Brazilian builder of motorcycles founded by Itavema Group. Dafra Motos was founded in 2007 using the concept "CKD" (completely knocked down) i.e. bringing the disassembled-bikes made by Asian manufacturers Loncin, Lifan and Zongshen and assembling them in Manaus in Brazil, where it maintains its plant.To meet the domestic market, Dafra built in a factory in the industrial area of Manaus (Amazonas) which has 170,000 m² of land, with 35,000 square meters of buildings. The factory currently has more than 500 employees and an annual production capacity of 200,000 motorcycles.

Dayun
Dayun Motorcycles is a subsidiary of Dayun Group that manufactures motorcycles and scooters. The company manufactures a ton of motorcycle models from scooters, underbones, street bikes, mopeds, and many more.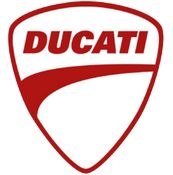 Ducati Motor Holding S.p.A.
Ducati Motor Holding S.p.A. is the motorcycle-manufacturing division of Italian company Ducati, headquartered in Bologna, Italy. Ducati is best known for high-performance motorcycles characterized by large-capacity four-stroke, 90° V-twin engines, with a desmodromic valve design. Ducati refers to this configuration as L-twin because one cylinder is vertical while the other is horizontal, making it look like a letter "L". Modern Ducatis remain among the dominant performance motorcycles available today partly because of the desmodromic valve design, which is nearing its 50th year of use.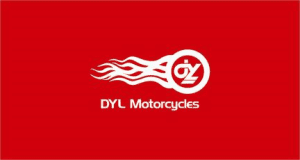 DYL Motorcycles
DYL Motorcycles or Dawood Yamaha Limited is a Pakistani motorcycle manufacturer owned by Dawood Group of Companies and the Yamaha Motor Company and based in Hub, Balochistan, Pakistan since 1976. The company primarily produces sports bikes, street bikes, scooters, and mopeds.

Derbi
Derbi is a manufacturer of motorcycles, scooters, mopeds and recreational all-terrain vehicles produced by Nacional Motor S.A.U., a Spanish subsidiary of Piaggio & Co. SpA. The company had a successful run winning multiple Grand Prix motorcycle racing championships in the 50cc class and 125cc class.

Delta-Gnom
Delta-Gnom was an Austrian manufacturer founded in 1923 producing J.A.P.-engined motorcycles until the early 1930s. Production resumed after World War II using Rotax engines, until 1955.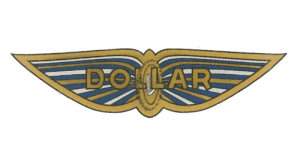 Dollar
Dollar was a French motorcycle marque made by Ets. Delachanel in Joinville-le-Pont from 1925 to 1939. The motorcycles were made in several models ranging from 98 cc two stroke to 750 cc overhead valve four cylinder engines. There were also one and two cylinder models, with a sheet metal frame and Cardan shaft final drive. Dollar made its own engines, but also used Chaise overhead valve engines.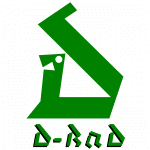 D-Rad
D-Rad was a motorcycle factory in Berlin (Spandau), Germany. The factory was founded as Star, but in 1923 Deutsche Industrie-Werke took it over and changed the name to D-Rad. NSU merged with Deutsche Industrie-Werke in 1932 and terminated D-Rad production in 1933.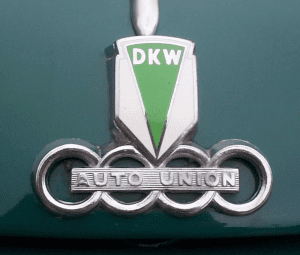 DKW
DKW is a German car and motorcycle marque. DKW was one of the four companies that formed Auto Union in 1932 and is hence an ancestor of the modern day Audi company. During the late 1920s and until WWII broke out, DKW was the world's largest motorcycle manufacturer and the pioneer of front wheel drive automobiles with their DKW Front. The motorcycle branch produced famous models such as the RT 125 pre- and post-World War II, and after the war with production at the original factory in GDR becoming MZ it made 175, 250 and 350 (cc) models.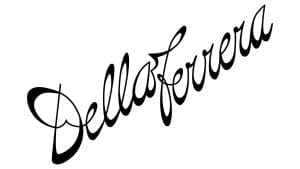 Della Ferrera
Della Ferrera was an Italian motorcycle manufacturer active from 1909 to 1948. Four-valve motorcycles built by the company won events in the Trofeo Turistico Nazionale, at Cremona, and elsewhere. Until the 1st world-war, Della Ferrera was one of the primary motorcycle makers in Italy.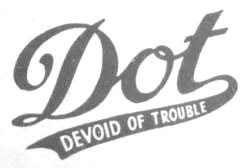 Dot Cycle and Motor Manufacturing Company
The Dot Cycle and Motor Manufacturing Company was established by Harry Reed in Salford, Lancashire, a city near Manchester, England, in 1903. By 1906 they had built their first motorcycle, using a Peugeot engine. Dot Motorcycles were a northern manufacturer founded by Harry Reed in the pioneering days of motorcycling, famed for a succession of sporting machines which gave many a clubman the opportunity to ride on a competitive basis with every prospect of success.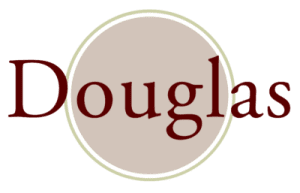 Douglas
Douglas was a British motorcycle manufacturer from 1907–1957 based in Kingswood, Bristol, owned by the Douglas family, and especially known for its horizontally opposed twin cylinder engined bikes and as manufacturers of speedway machines. The company also built a range of cars between 1913 and 1922.
Dnepr
Dnepr is a motorcycle brand produced in Kiev, Ukraine. It has been in use since 1967. Motorcycles have been produced in Kiev since 1946 at the Kiev Motorcycle Plant (Kyivskyi Mototsykletnyi Zavod (KMZ), Київський Мотоциклетний Завод, (КМЗ)). Initial production was of a 98 cc two-stroke model that was confiscated from the German firm Wanderer as reparations. The original design for KMZ heavy motorcycles, and their cousin the IMZ, is taken from the pre-World War II German BMW motorcycle R71, which the Soviet Union licensed in 1940.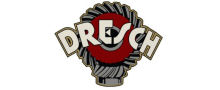 Dresch
Dresch et Cie was one of France's more important motorcycle manufacturers. It was founded in Étampes, France by the eccentric multi-millionaire French-Algerian industrialist Henri Dresch. Within five months of its founding, it was able to rise to the forefront of its specialty, going on to use advanced designs such as press-steel frame and forks and shaft drives. The company's products ranged from 98cc to 246cc single-cylinder two-stroke machines to luxury 750cc four-cylinder model. Dresch used proprietary engines from various suppliers including Aubier Dunne, Chaise, JAP, MAG, Stainless and Train. In 1930, it produced a 498cc inline-twin model similar to the later British Sunbeam models.

Daelim Motor Company
Daelim Motor Company, a.k.a. DMC, a subsidiary of the Daelim Group, is a South Korean motorcycle (<250cc), motorscooter and ATV manufacturer. Based in Gyeongsangnam-do, with production facilities in Changwon, it produces over 300,000 vehicles a year since production started in 1963. Daelim's products are popular in Germany, Spain, United Kingdom, Australia, France, Italy, Israel, Rwanda and Sudan. The company also manufactures engine and transmission parts for the automotive industry.