With Marc Marquez now finished a fourth operation on his right arm, the young racer is looking to test his young bones on the old twisties – and naturally, with the return to asphalt comes an episode or two of updates. 
The first is fresh blood on the Marquez brothers' turf; Motorcycle Sports tells us that Marc recently parted ways with his old manager, Emilio Alzamora, whose initial Covid-related excuse from the paddock turned out to be the end of nearly 20 years of service. 
Now, Dr. Sanchez Sotelo of the Mayo Clinic has stated in a report from Crash that Marquez 'has regained a great arc of motion,' 'recovered well from a muscular perspective' and has 'complete bone union' – and what better way to get back on track (literally) than to keep shooting for the stars?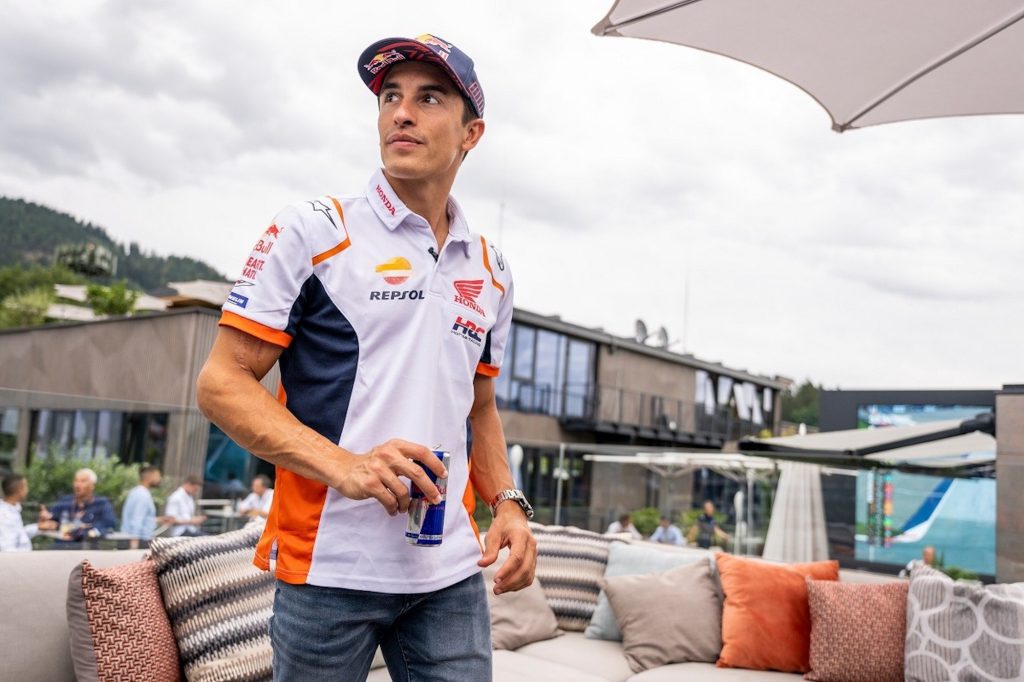 "My future depends on Honda," Marquez said. 
"I have two more years on my contract. Honda is Honda, the brand of my dreams and I'm very grateful to them, but as long as I compete and think I have the level, I want a winning project. Otherwise… "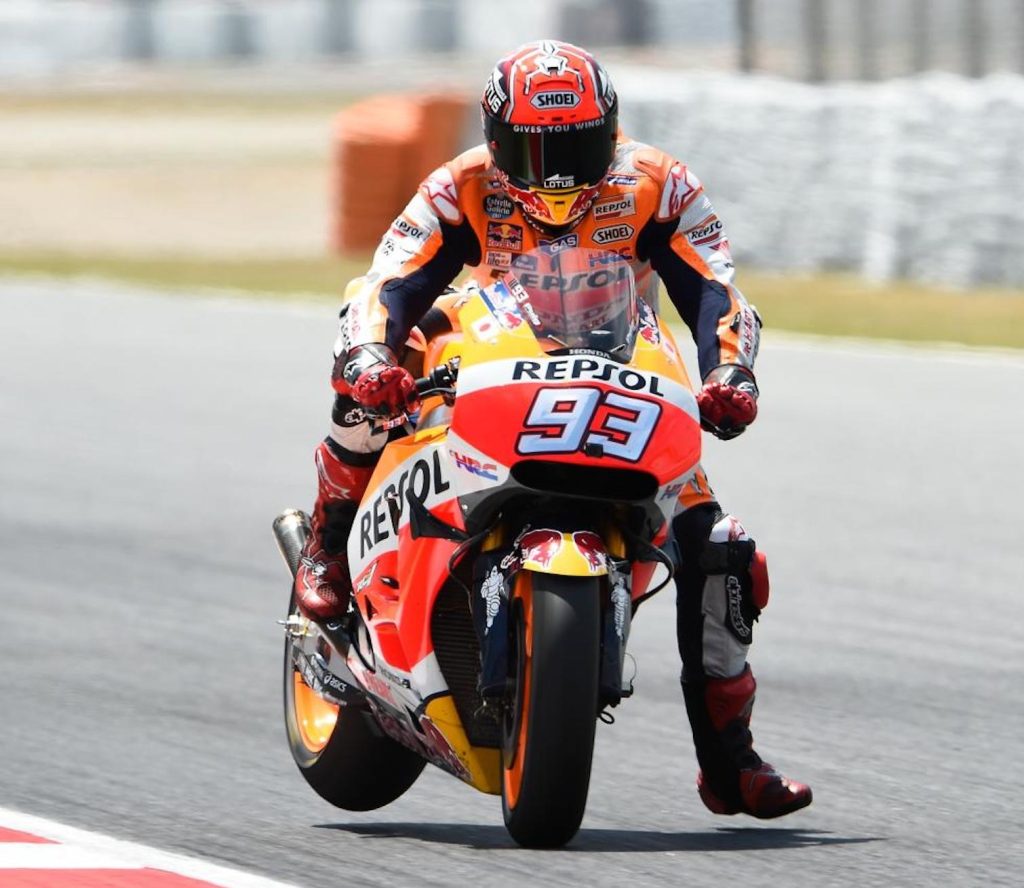 Marquez's trip to Madrid also caused a bit of commotion when he was seen spending time with team RedBull – something that caused the former LCR Honda Sporting Director, Oscar Haro, to add his own two cents.
"What's in Austria? Red Bull. And if he goes there and doesn't stay for the practice and the race, it wasn't to talk to Honda. Which he has also done, but he has started to make a media issue out of it."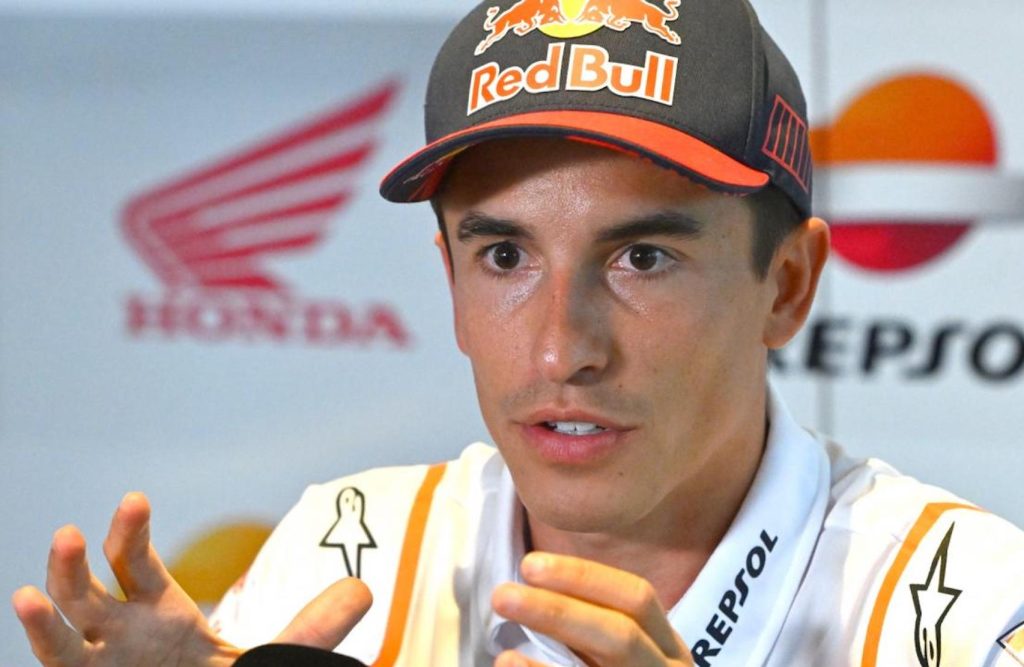 Bottom line, if Marquez is getting an idea of what is best for himself, he'll be hard-pressed to not have at least half a dozen extra noses in the business; something that will require a strong manager to care for on behalf of the young racer.
'Marc Marquez is no longer just a MotoGP rider, he is merchandising, he is a sponsor, he is advertising, creating an image, social networks… he is a product."
"That can't be handled by a third party, you have to do it yourself."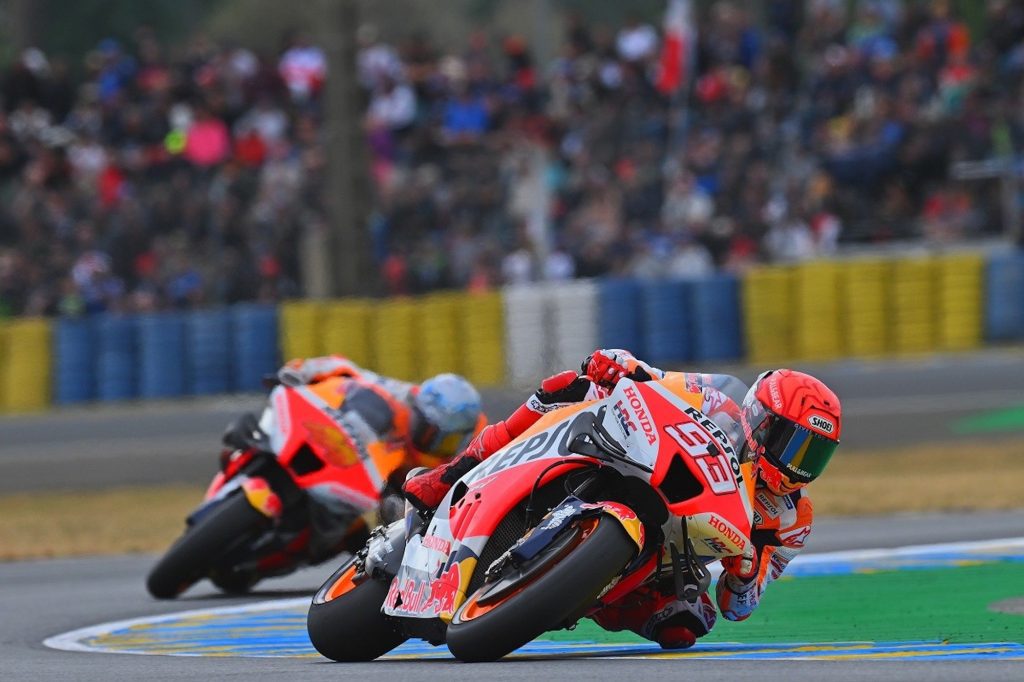 Like what you see?
Be sure to subscribe to our newsletter, where the best of the latest gets chucked to your dinnertime inbox, twice a week – no fillers, just the good stuff. 
Drop a comment below letting us know what you think, and as ever – stay safe on the twisties.