We've just had word thatride height devices – first tested by Ducati and adopted by other teams for faster speeds coming out of turns on the circuit – have been voted as dangerous and officially bannedby the Grand Prix Commission. 
To say Marquez and Quartararo are peeved is a wee bit of an understatement, so let's get into it. 
The report from Reuters states that the premier class' Grand Prix Commission approved the ban today, with all affected tech described as "device[s] [that] allow the rider to lower the front OR rear of the bike on bends to get faster speed (when exiting the turn)."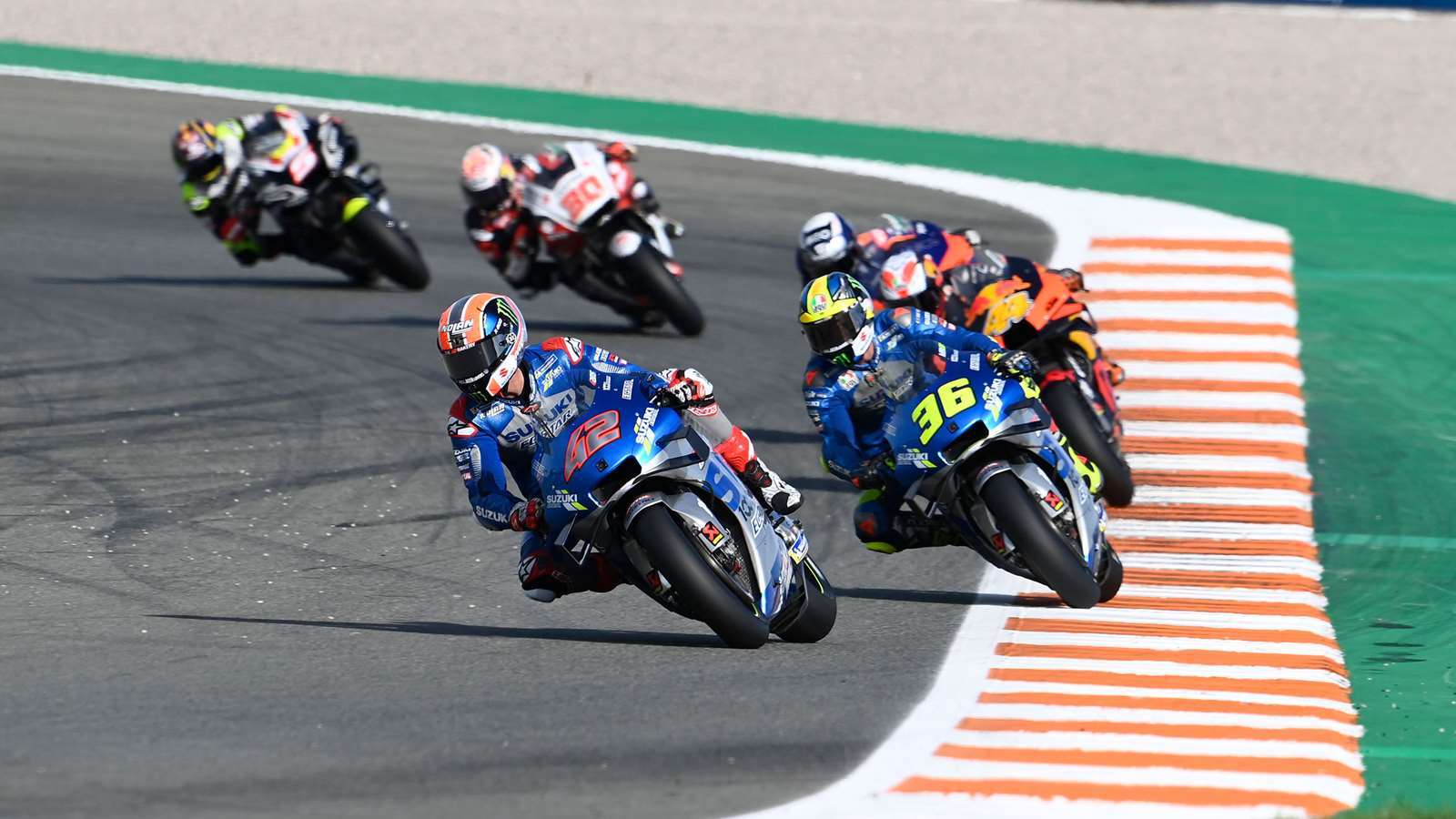 "Ducati has pioneered the anti-wheelie technology since the introduction of a rear holeshot system (for the race start) at the beginning of 2019," states a report from Crash.
"That evolved into a repeatable rear 'ride-height device' for use on corner exit, followed by an additional front holeshot device. By the end of 2021, the five other MotoGP manufacturers had all developed their own versions of those systems. 
"This winter saw Ducati take the next step by converting its front holeshot system into a full ride-height device, offering the ability to lower in partnership with the rear on corner exit…but Jarvis said the other manufacturers feel the devices have now gone too far."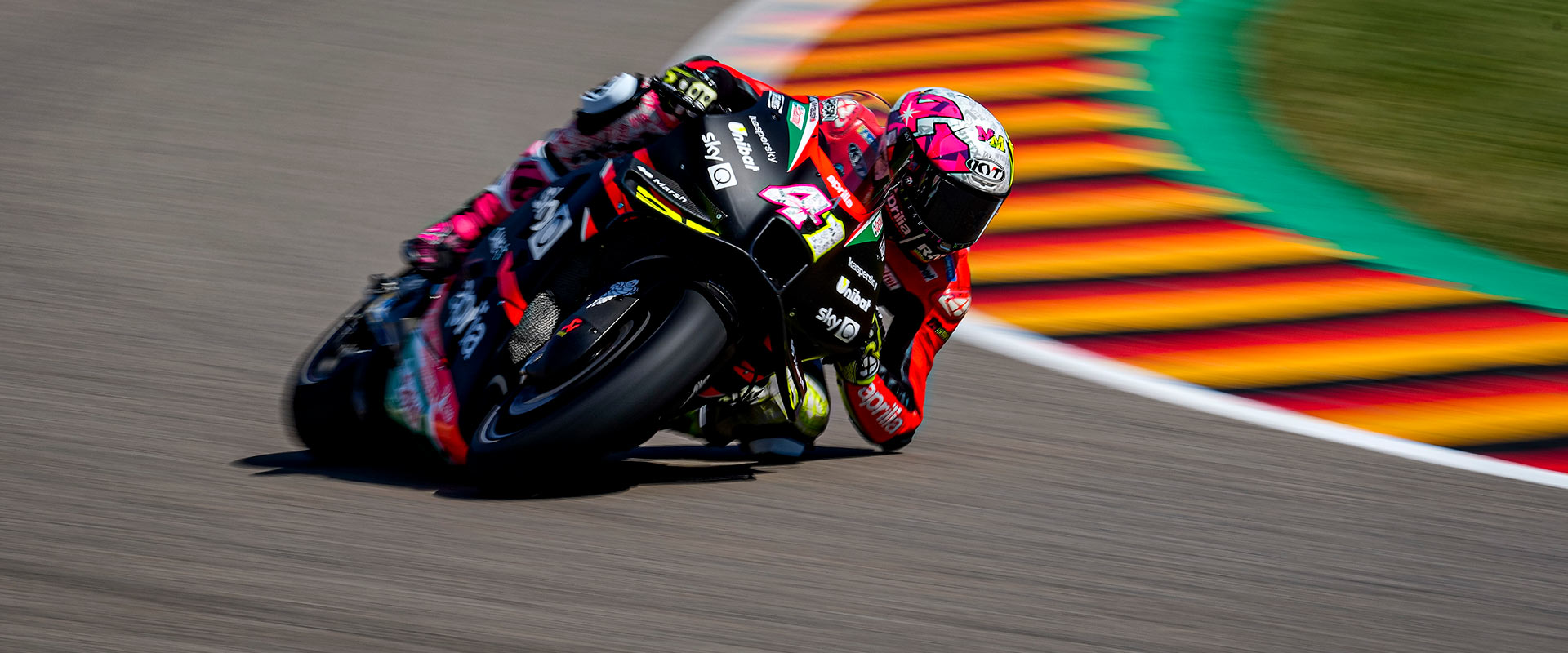 The vote posited to the Commission was supported by other riders of the five teams who don't think the tech is worth their necks – especially given the lickety-split adaptation of advanced tech in the moto community proper.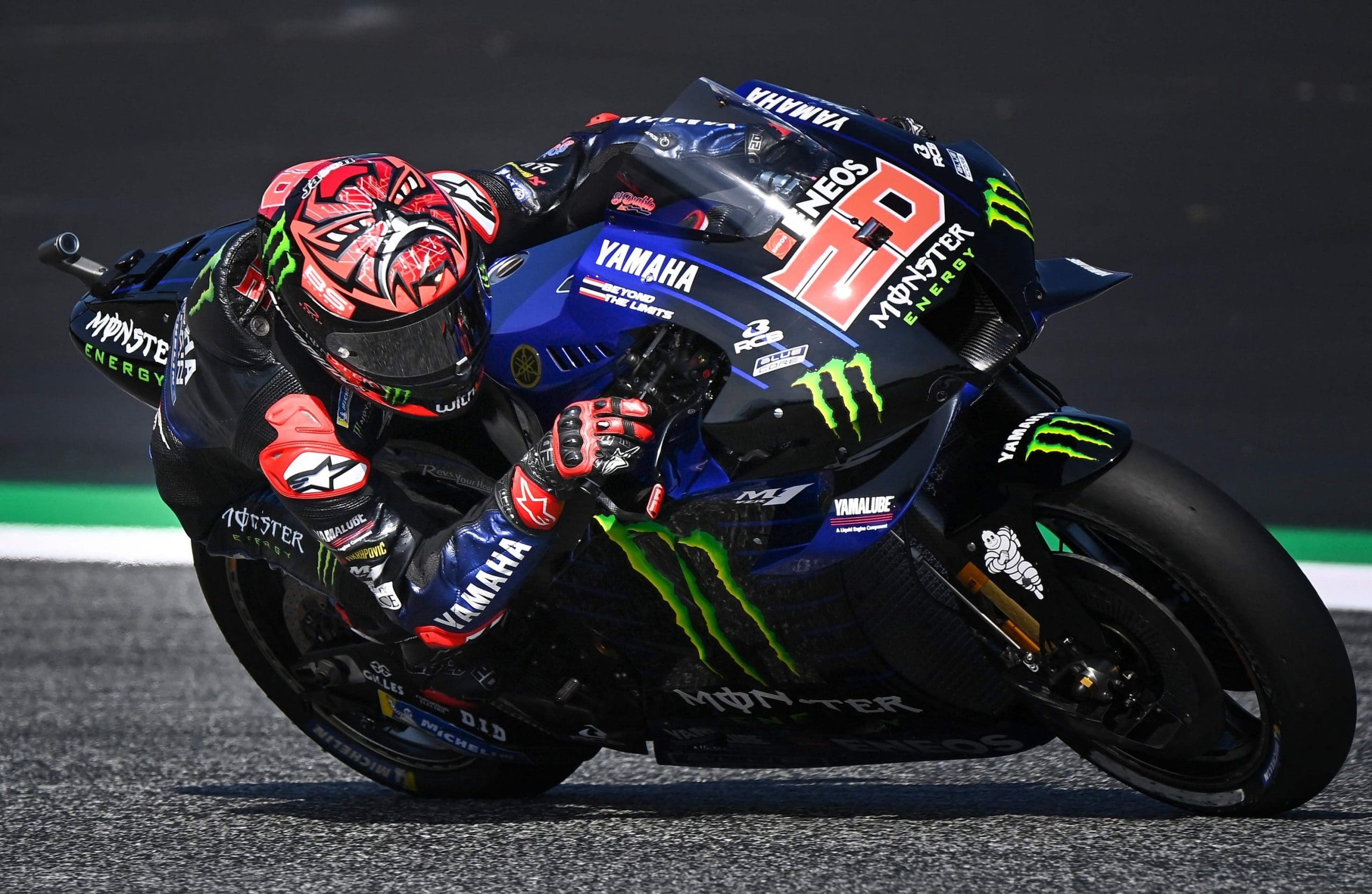 "Grand Prix Commission delegates were asked to consider two alternative proposals on this matter. Both had the objective of preventing further performance improvements and development cost increases," states the Commission in a statement.
"After consideration of the proposals the following regulation was approved unanimously. The use of any device that modifies or adjusts the motorcycle's front ride height while it is moving is forbidden."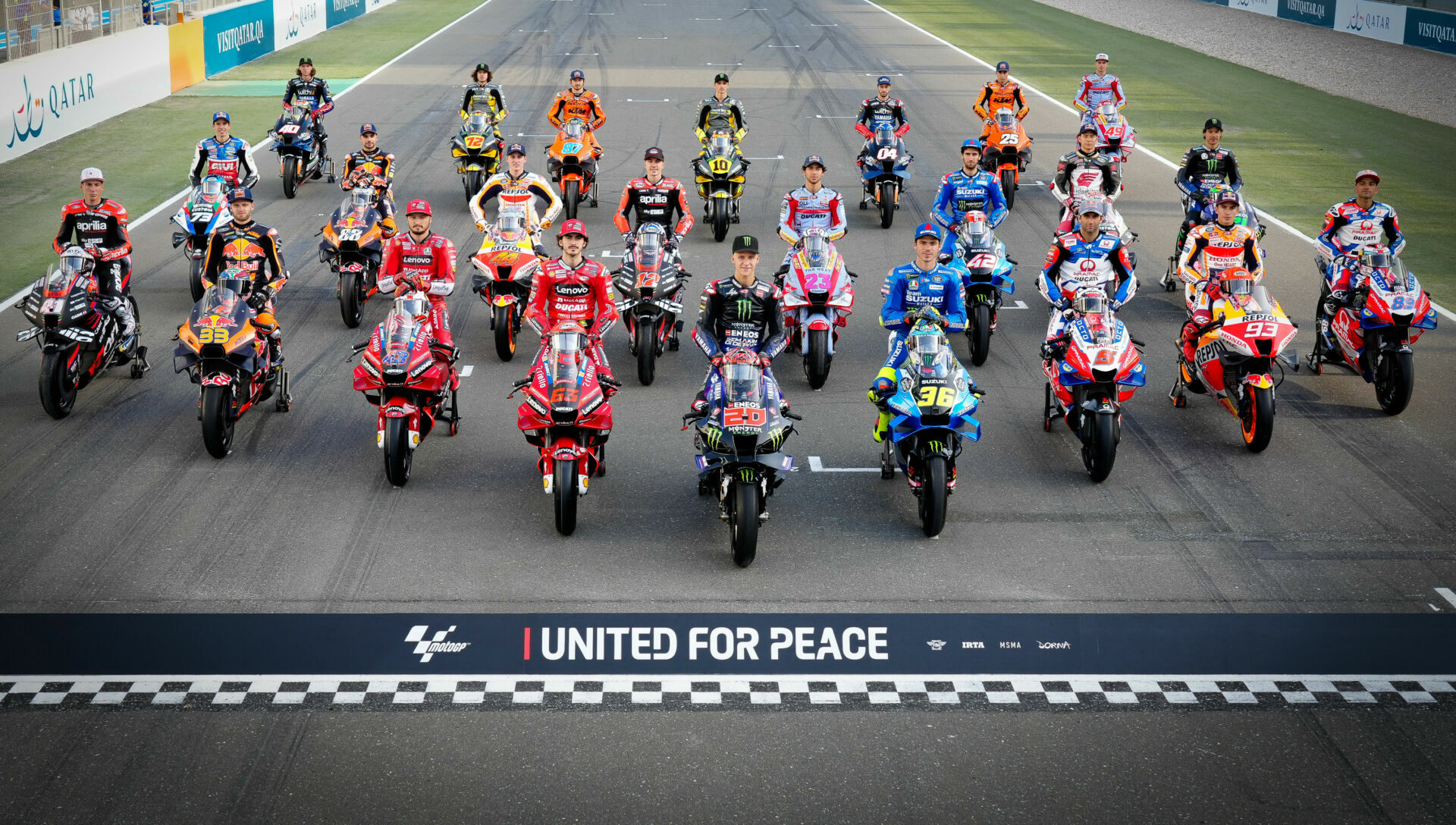 Not included in the ban are 'holeshot' devices – Ducati's initial tech that lowers just the rear of the bike to aid riders in start-off acceleration, with the lower center of gravity benefitting the initial straightaway.
With the new ban, expect to see some adjusted speed figures for the twisties in MotoGP's new season.
For more stories like this, be sure to check back at our shiny new webpage here at wBW. If you're a busybody, sign up for the newsletter and we'll do the skimming for you, hand-delivering a list of the latest twice a week to your inbox. 
Drop a comment below letting us know what you think, and as always – stay safe on the twisties.