MotoCAP has published the safety ratings on 13 pairs of leather gloves ranging from half a star to four stars, but has not released any comfort ratings.
In the latest round of testing, the highest performing gloves are the Rev'It RSR 3 unisex gloves which received a four-star rating.
One pair of Alpinestars gloves (pictured top of page) rated three stars, DriRider and Merlin rated two stars, six rated one star and three rated half a star.
Click here for the full results.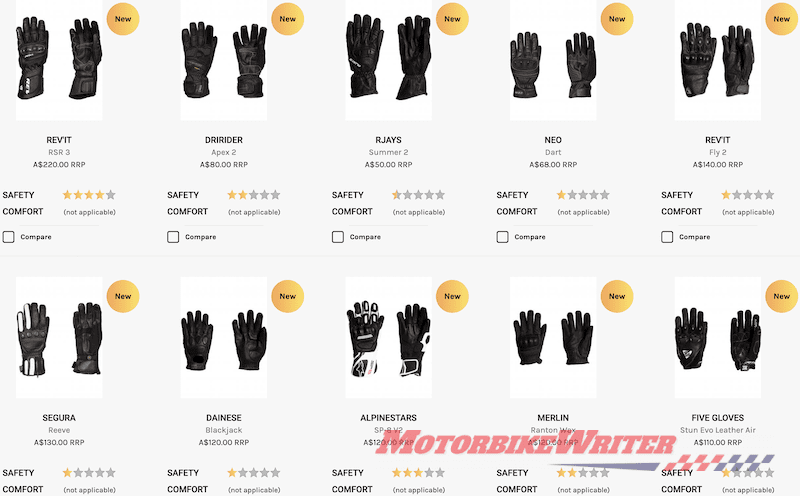 No comfort ratings
The world's first safety and comfort ratings system for motorcycle clothing provides comfort ratings for thermal comfort and waterproofing on jackets and pants, but not gloves.
That is despite some of the gloves tested having perforations for airflow.
It also comes as the latest Canstar Blue customer satisfaction research found Baby Boomers are more likely to choose comfortable motorcycle gloves while Millennial riders buy for style.
Transport for NSW says that to measure for comfort a large square of fabric must be obtained.
"There is not enough material in a glove to obtain a sample for the thermal comfort measure," they say.
However, they do test for waterproofing and three pairs of gloves were tested because they were advertised as having this feature.
The highest performing pair are the DriRider Apex 2 unisex gloves, which received a score of eight out of ten for water resistance.
MotoCAP ratings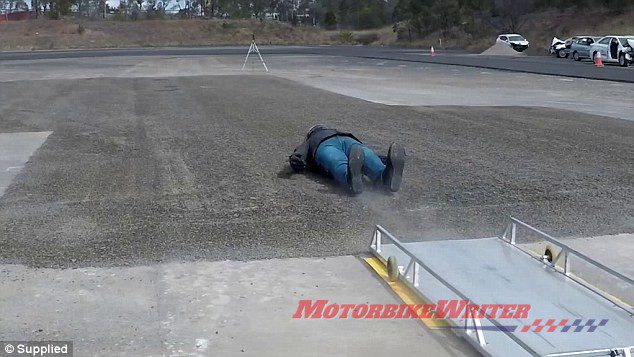 MotoCAP has now tested 31 textile and leather jackets, 18 pairs of jeans and leggings, seven pair of leather pants, one pair of textile pants and 26 pairs of gloves.
Deakin Uni Institute for Frontier Materials Senior Research Fellow and Honda GB400 rider Chris Hurren says the site will have 150 clothing products on its site by the end of June.
"We have purposely targeted only 10% of the market in the first year so that manufacturers have a chance to come along with the scheme," he says.
"We do not want to put a manufacturer out of business as we want them to improve their products and think about protection and thermal comfort in their design."
"If they follow this path like car manufacturers did for ANCAP then the rider will always be the winner."
Transport for NSW says there has been "interest from some manufacturers to have their items rated".
However, all gear rated so far has been obtained through a secretive buying system to guarantee integrity.
Click here to find out how products are selected for rating in secret.