In a recent pre-season interview, Westby Racing's Mathew Scholtz got the jump of his life when his Yamaha R1 (behind him) suffered a wee explosion. 
The problem was generated, according to Visordown and MotoAmerica's coverage of the event, by a bad lithium-ion battery; with the video's 0:13 stamp showing off a telling double-'snap,' your guess on in the timing of it all.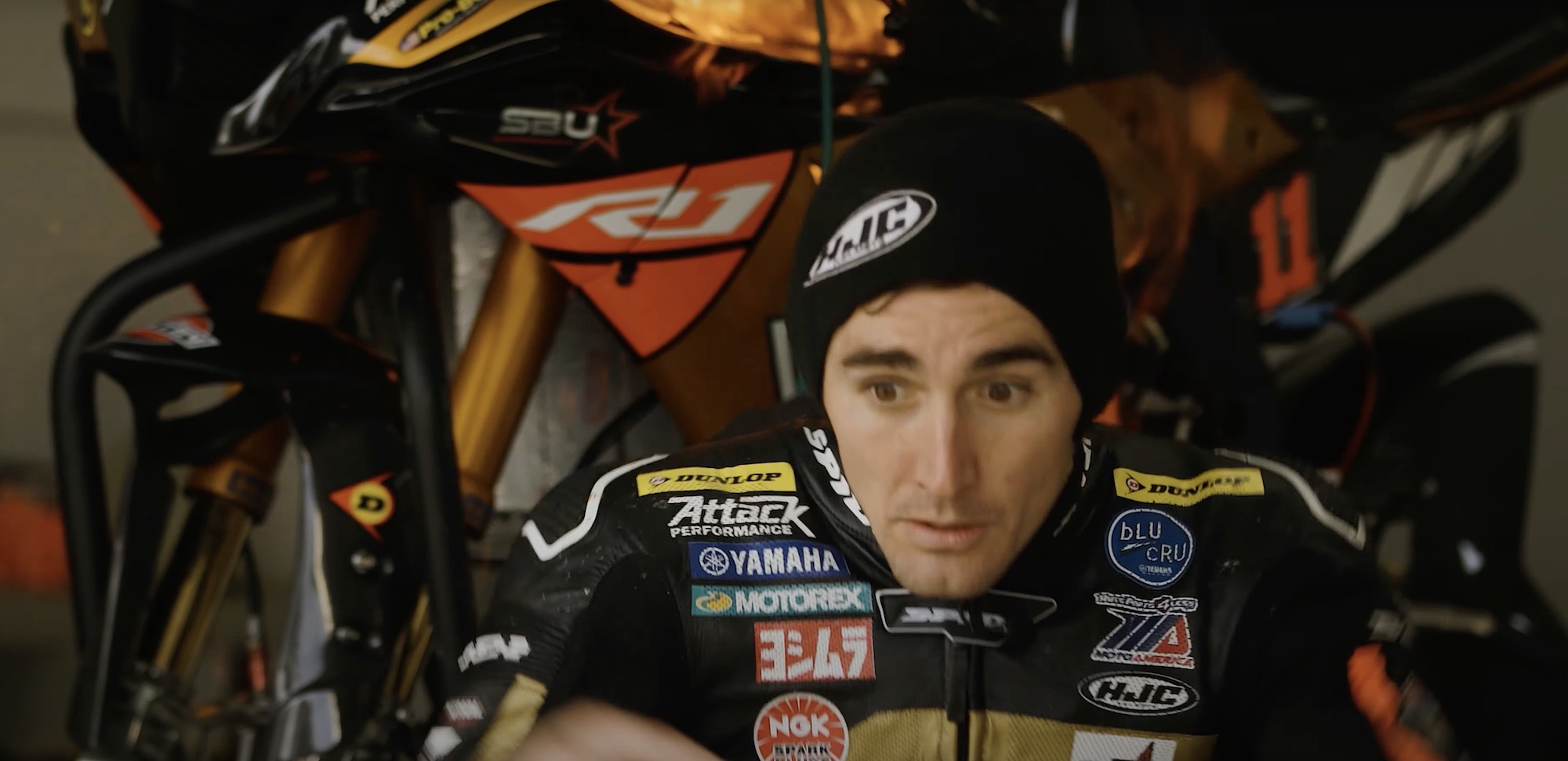 Electric fires are, in a word, annoying; coverage on WSVN shows a Tesla catching fire back in 2022 that purportedly received 1500 gallons of water over 4 hours with no signs of resolution.
Tesla's energy packs are a bit larger than a superbike's unit – but that doesn't stop the fact that battery fires are harder to put out than your typical blaze. 
"… lithium-ion batteries utilize liquid electrolytes to create a conductive pathway – therefore, lithium-ion batteries are a class B (flammable liquid) hazard," supplants Thompson Safety.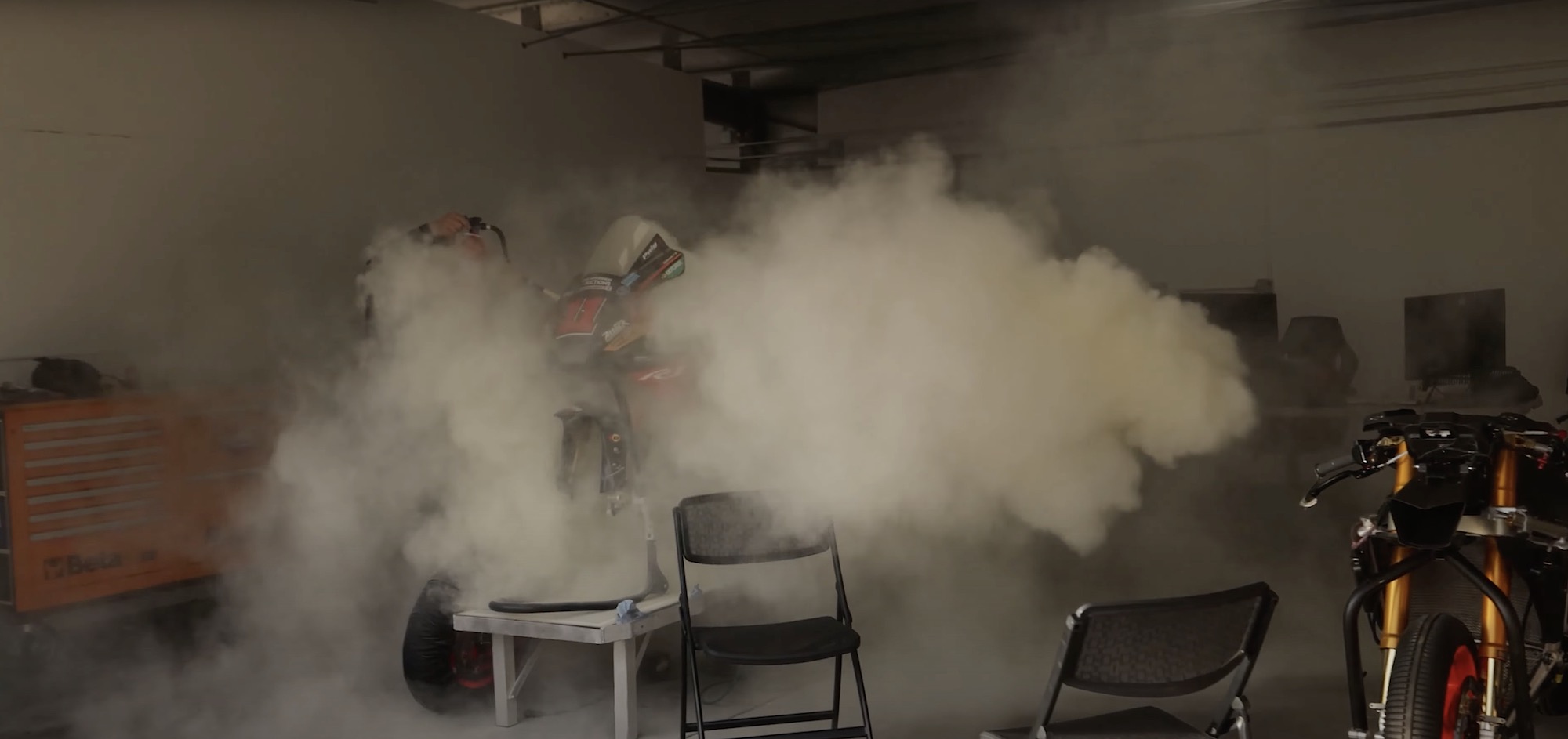 "Lithium salts in the battery are self-oxidizing, which means that they can't be 'starved out' like a traditional fire…because the lithium has an ignition point of 500°C, the battery has to be cooled to a sub-ignition temperature."
"That's why it took the firefighters in Texas 30,000 gallons of water and 4 hours to extinguish a blaze [on a Tesla battery]" (Washington Post). 
So how's Scholtz doing after the event's shenanigans?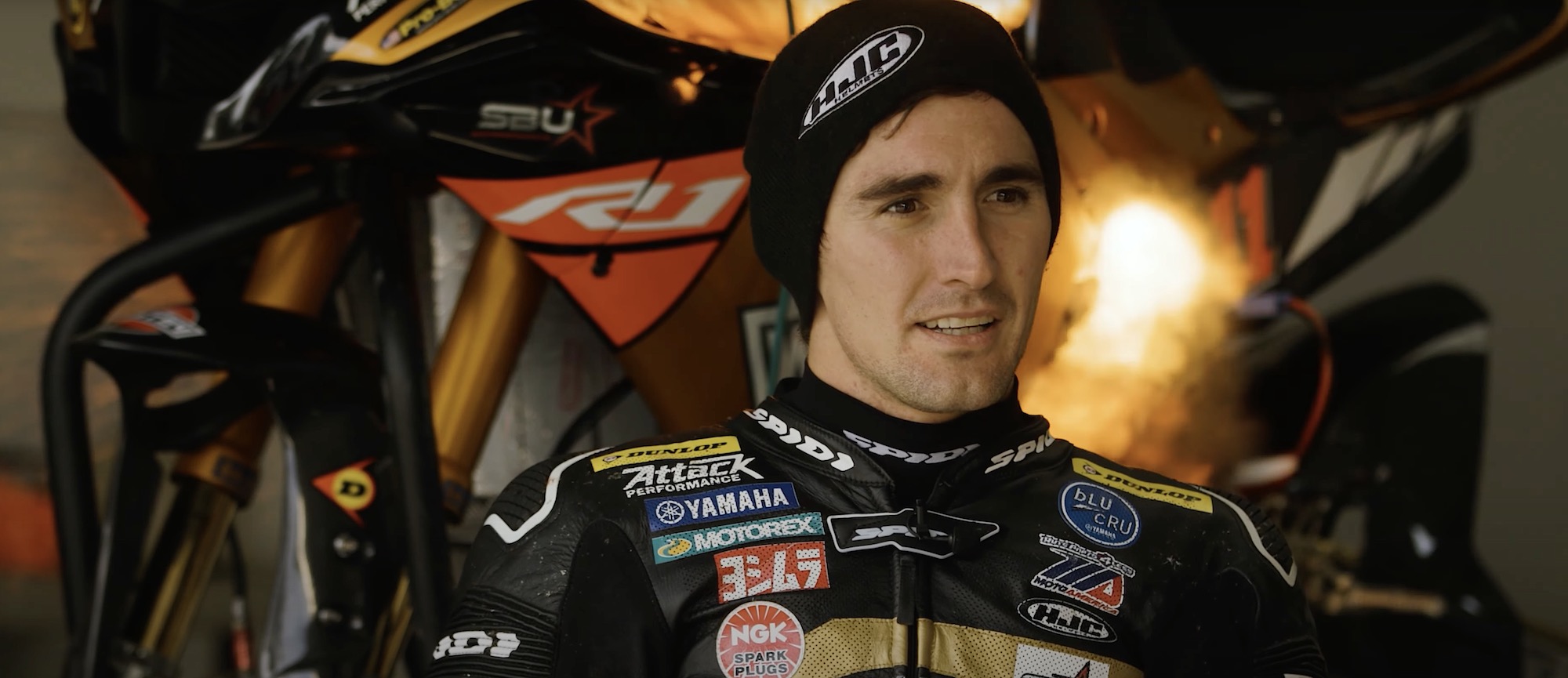 Peachy, apparently – and his fans now have more than enough proof that the racer's 'fired up' for the 2023 track. 
"Not even the start of the season, and Matt is already 🔥to watch. Go get 'em, Matt!," posts one commentator on Youtube. 
"Get out there quick and post a 'Hot' Lap😂 #glasshalffull," adds another. 
What are your thoughts on battery fires?