Yamaha's been keeping her shoes tied as of late. 
Between the brand's successes on the track as Quartararo logged the fastest time at the Misano test,  the brand's 2022 release of their 'Certified Pre-Owned' platform, and Yammie's signing on to the Swappable Battery Consortium, the marque has hardly allowed a breath between debuts – and, in typical fashion, we have another Team Blue machine for you.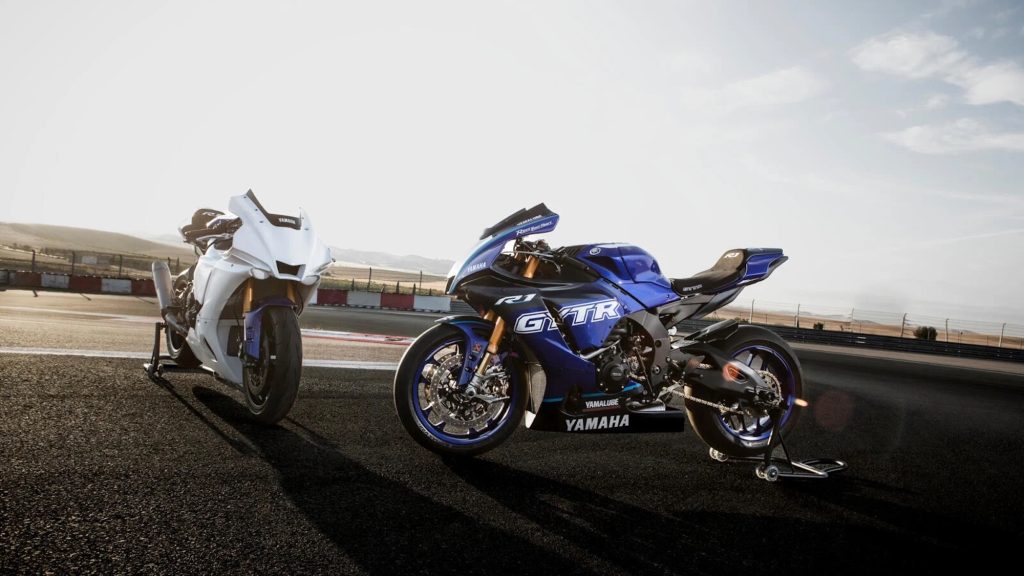 Meet the track-only YZF-R1 GYTR/GYTRPro – Yamaha's first-ever GYTR (Genuine Yamaha Technology Racing) package for their biggest supersport offering. 
This thing is the closest you'll ever get to having a WSB-spec bike under your caboose (discounting, of course, those WSB-contracted legends that yoink about on the daily). 
In giving us the package deal all set to go, Yamaha's deliberately freed up space in the ol' garage; care to know the pretty penny needed to get her in there?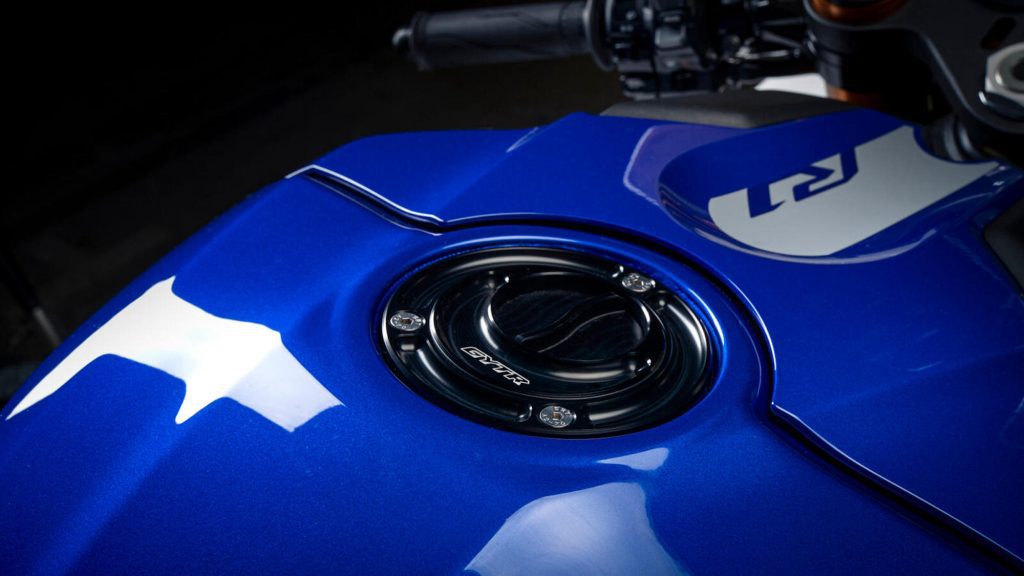 According to Motorcycle.com, you're hovering aruond the €25,000 – €30,000 mark for the privilege of ownership…though the price certainly comes with a list of perks. 
Over 25 bonus performance-orientated parts, 'bring the bike in line with FIM Superstock 1000 rules,' including full Öhlins suspension, an Akrapovič Race pipe, Brembo master cylinder brakes (complete with Brembo Z04 brake pads and stainless steel brake lines), underslung rear calipers, a handy wiring harness, and a brand spankin' new ECU – all of which will likely complement whichever color you decide to dress your race cowl.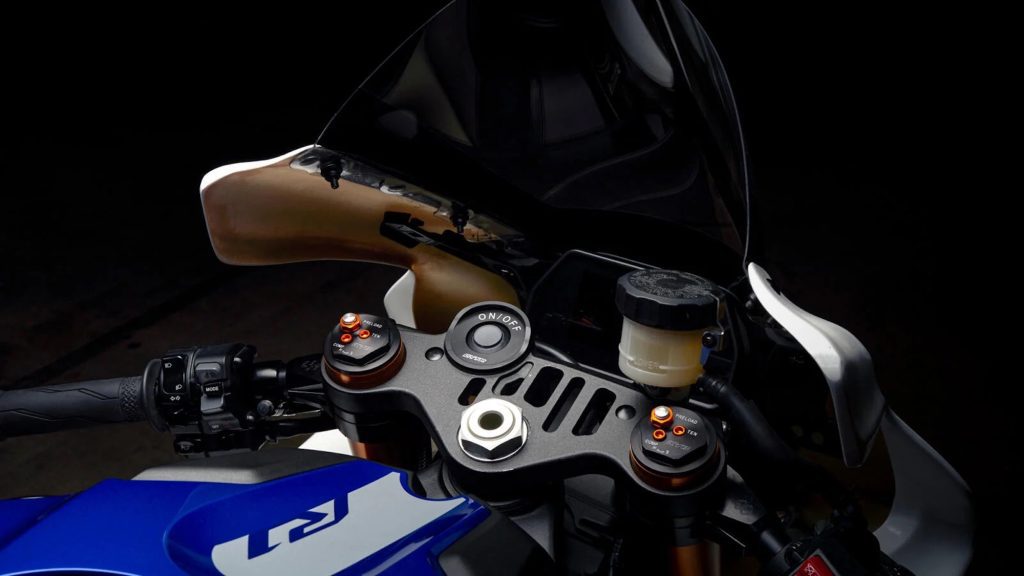 "With our R series, combined with the GYTR Racing parts, we try to cater to two target groups," enthuses Yamaha Europe's racing product management lead, Leon Oosterhof to MCN.
"The first is what we call the track enthusiasts, who are basically trackday riders wanting to enjoy a few trackdays a year, but when they go, they really want to enjoy it…the technology and…cool machine."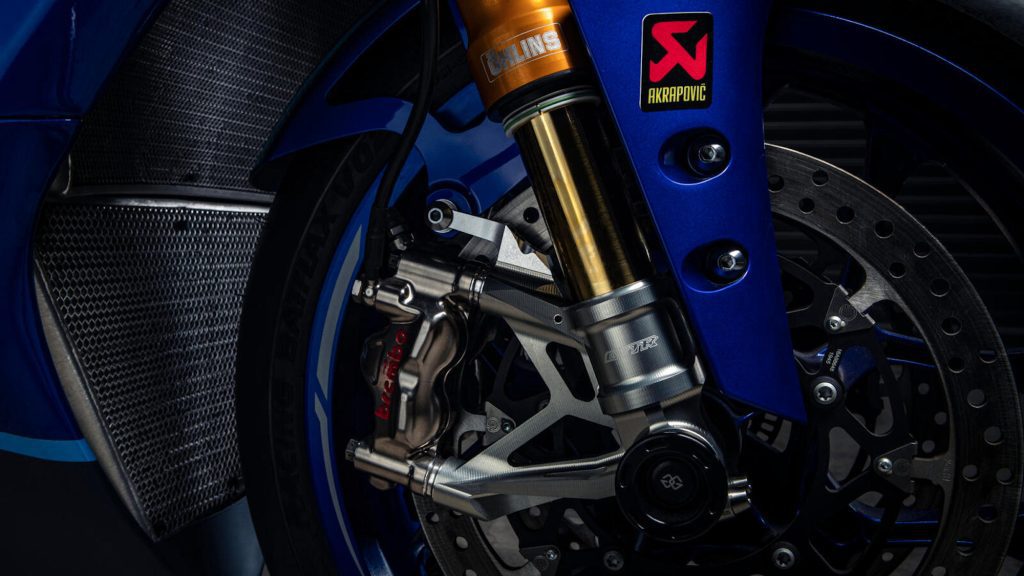 "There is a part of that market, of course that will always prefer to choose a used machine as a base and that's understandable, but that's not something we as a manufacturer can tap into. What we are trying to do is to try and be very accessible in what we offer."
Like what you see?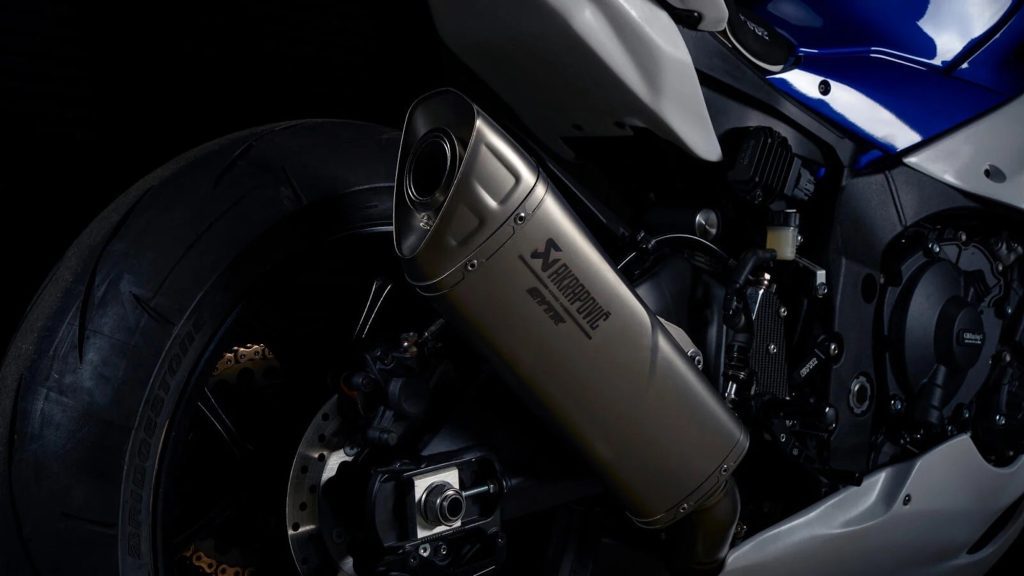 Be sure to drop a comment below letting us know what you think – we love hearing from you. 
Stay tuned for all things bikes, and as always – stay safe on the twisties.