Moto Guzzi's bringing the Fast Endurance Trophy back for 2023!
Per coverage from Moto Guzzi, this season's four weekends will feature six races, with the inaugural team-of-two efforts clocking in time at the stunning Vallelunga track on May 14. 
Here's the official schedule for Moto Guzzi's 2023 Fast Endurance Trophy:
May 14, 2023
Vallelunga Circuit
June 11, 2023
Cremorna Circuit
August 27, 2023
Mugello Circuit
October 15, 2023
Misano Circuit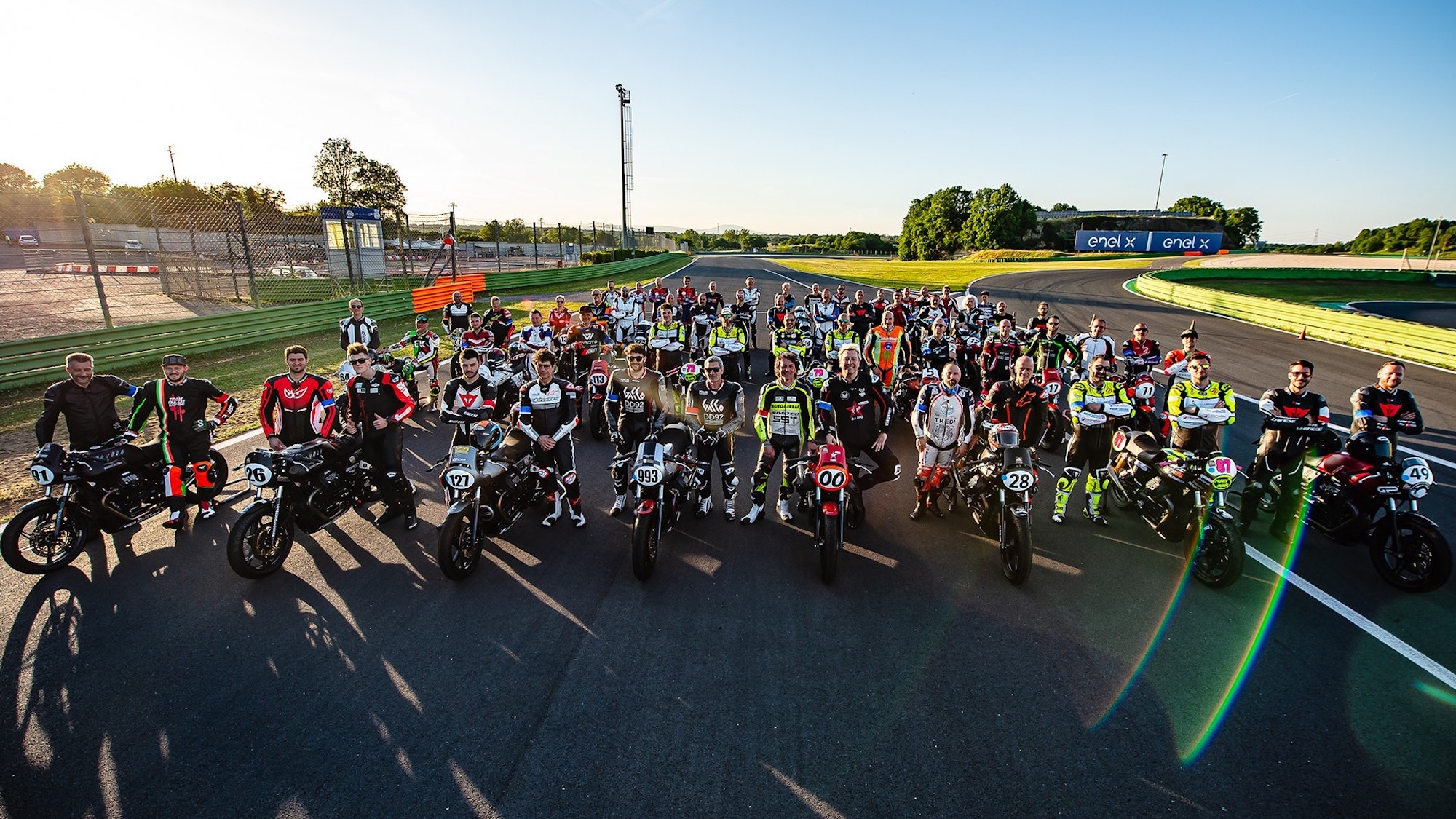 "As in previous editions, each motorcycle will be fitted out with a GCorse Racing Kit developed by long-time Moto Guzzi trainers, the Guareschi brothers, who have added further improvements based on the 2022 experience," contributes Moto Guzzi. 
The GCorse kit will be accompanied by Pirelli PHANTOM™ Sportscomp RS tyres, with riders able to purchase the kit from Guareschi Moto (installation can be either the work of the racers or Guareschi Moto).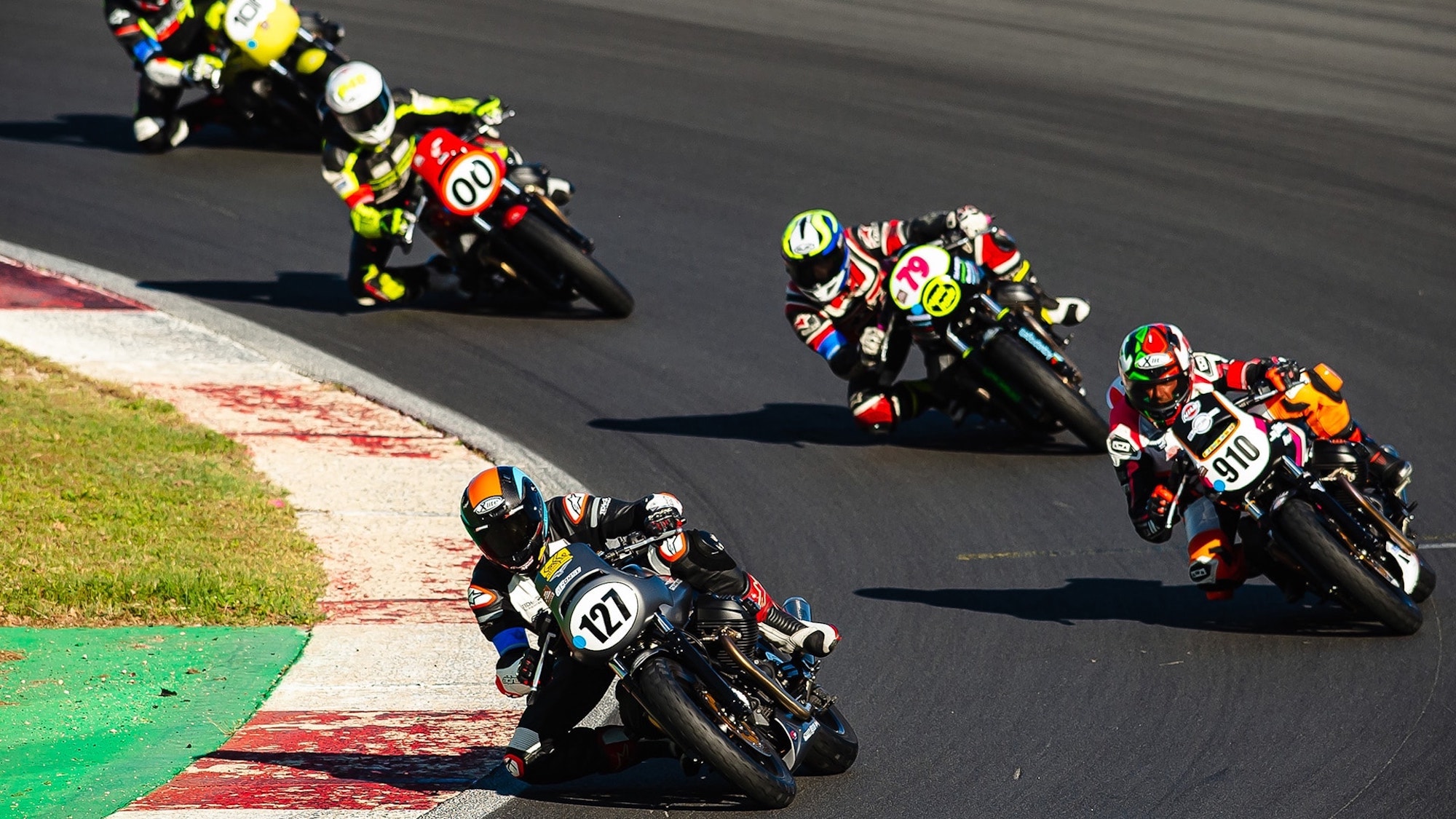 The addition of race-ready brake pads, a larger front brake disc, a sump guard, a single-seat saddle, a front brake lever guard, a racing pipe system, fairings, clip-ons, rear-set pegs and mudguard, front suspension cartridge kits, and rear shock will be complemented by a titanium intake engine valve kit, which we hear will include the addition of a specific ECU system (via RideApart.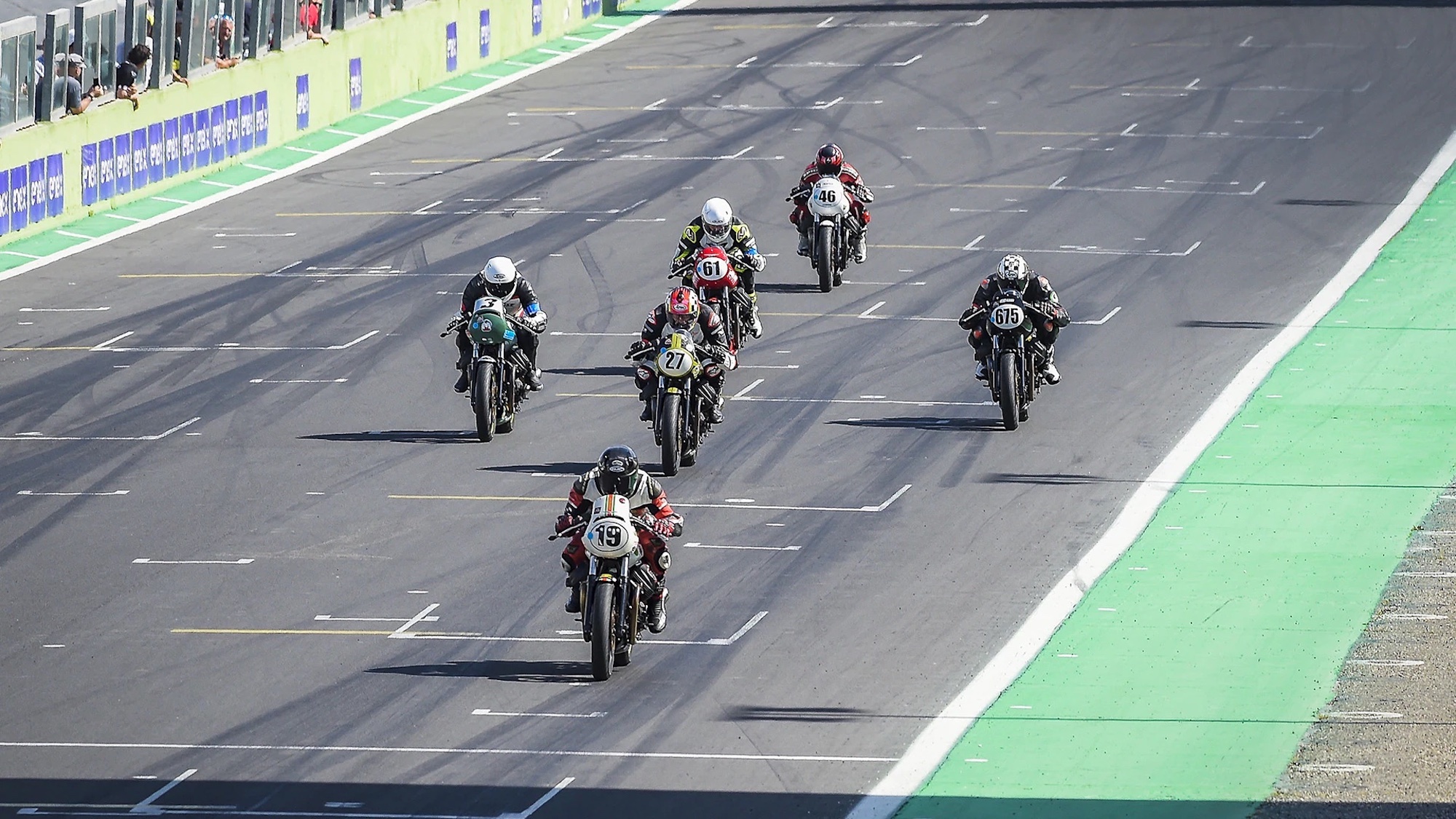 Everything will be integrated to a new Moto Guzzi V7 Stone for the discounted price of €1,000 EUR (~$1,060 USD), so if you've been looking for a track-focused Moto Guzzi day, there's really no reason not to get your throttle-happy hands in the game. 
Have you ever participated in the Moto Guzzi Fast Endurance Trophy?
*Media sourced from
Moto Guzzi
*