Italian motorcycle helmet manufacturer Momodesign is developing a super-lightweight, ultra-slim profile and cool-riding helmet using graphene.
Momodesign has been working with IIT Graphene Labs to obtain a "lighter and less voluminous object having the same performances as well as to improve the comfort and freshness of the head".
Graphene is a form of carbon consisting of planar sheets which are one atom thick, with the atoms arranged in a honeycomb-shaped lattice.
After 18 months and hundreds of lab tests involving five IIT researchers and four Momodesign industrial designers, the joint venture has patented the first 100% graphene helmet.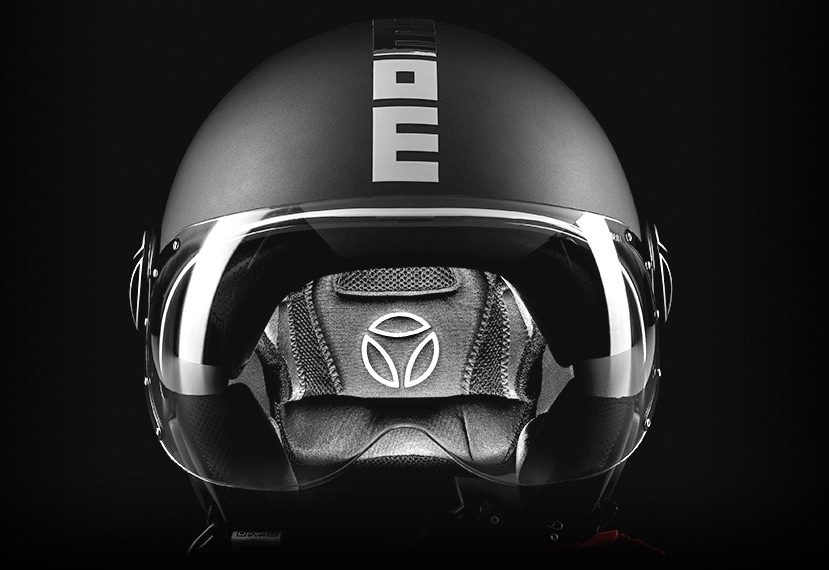 They claim the resulting helmet is not only light, but offers "improved mechanical and thermal performance" over conventional helmets.
It will be the basis of a new range of helmets made at the Milan company's factory where the graphene-coating procedure has been integrated directly into the existing production line.
In the new helmet, graphene is incorporated into the exterior shell as a coating, and provides a protective effect to the inner materials of the helmet.
Thinner Momodesign helmets
Researchers are now working to add graphene to the inner plastic materials of the helmet to achieve the same level of safety with a thinner helmet and improve comfort.
Graphene Labs director Vittorio Pellegrini says the excellent heat-conductive properties of graphene dissipate heat quickly across the helmet, protecting the inner materials from degradation caused by heat.
This means the helmet's liner should last longer in hot countries such as Australia and dissipate oppressive heat from your head on summer rides.
Momodesign has produced an initial run of 3000 helmets for sale in specialty markets and major motoring showrooms.
The company has not yet confirmed whether the helmets will be available for sale in Australia or the price.
However, new technology is not cheap and carbonfibre helmets often add more than $1000 to the price of a helmet.
Light and thin helmets are safer because they cause less rider fatigue and less rotational forces on the neck in a crash. However, they often have less protection from impact. It appears this graphene compound has that covered, too.