If you want to get plenty of filtering practice, a trip to Mexico is a must.
On the first day of our three-week Tacos 'n' Tequila Tour through Mexico with Ferris Wheels Motorcycle Safaris, we experienced the extremes of ancient and modern civilisation.
The tour starts outside Mexico City with its population of 21 million at a place called Teotihuacan whose biggest drawcard is the two ancient Mayan pyramids.
We're starting here not only because of the pyramids, but also so we don't start riding in chaotic Mexico City traffic.
But first there is a short bus trip out to the Pyramids of the Sun and the Moon built in about 200BC.
The pyramids are the central part of what was once a massive city of 150,000 people and is the most visited archaeological site in the country.
It certainly is impressive in proportions and you will need your walking shoes as it's a few kilometres of walking plus you simply have to climb the Pyramid of the Sun which has 244 steps.
As fascinating as the ancient city is, most riders are keen to get on their modern BMWs and ride the 200km around the outskirts of Mexico City to our next destination in Toluca.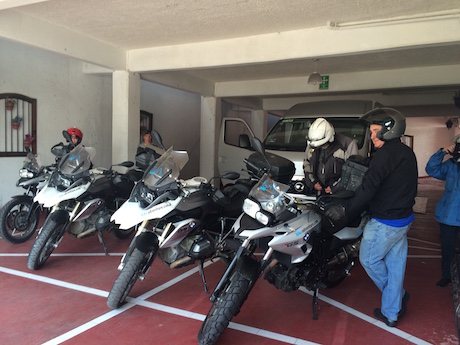 This entails enormous traffic jams, frequent toll booths and strategic lane filtering, including some forays over footpaths which are more like off-road courses.
After the physical exertion of climbing the ancient pyramids, the mental excursion of modern traffic is just as demanding.
Unfortunately, the youngest of our contingent, 23-year-old Christian of North Carolina, is knocked off his bike in heavy traffic by a pick-up truck.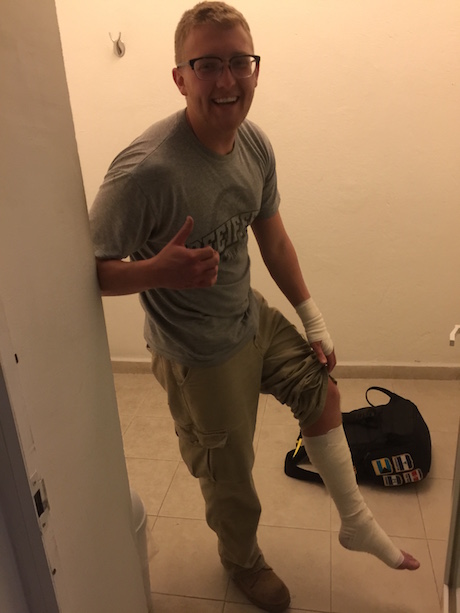 His body, bike and ego will heal quickly, but tonight he's the centre of attention and the loving support of his family of five who are now on their umpteenth tour with Ferris Wheels.
Fortunately there's a comfortable support bus for the next few days.