Charley Boorman meets fans and a host of motorcycle race legends at Birdwood museum.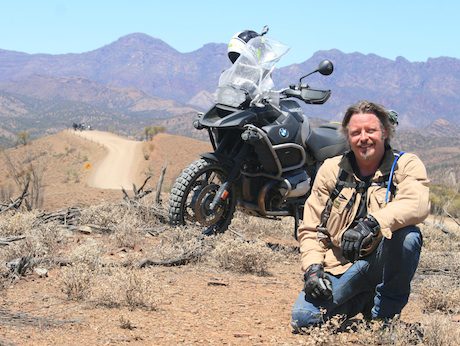 South Australian fans of world traveller Charley Boorman can meet him at the Birdwood National Motor Museum on Tuesday March 17.
Charley is in Australia escorting his third Compass Expeditions Outback Tour which takes in a visit to the museum which has an impressive display of almost 100 bikes, including the late, great Andy Caldecott's 2005 Dakar KTM 660/700 Rallye.
The bike took Charley's interest when he first visited in 2013 and he spent quite a while explaining to the others on the tour how the navigation system works.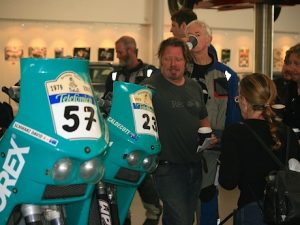 This time he will be joined by Andy Haydon, the first Australian to podium at a Dakar rally; Toby Price who came third in this year's Dakar; and Dave Schwarz, Andy Caldecott's team-mate in the 2005 Dakar.
As if that isn't enough, Valentino Rossi's long-time race engineer Jeremy Burgess will also attend.
The public will get a chance to catch up with Charley and the other race legends with the museum offering a discount entry of $10.
Tracey Caldecott, Andy's widow, will also be there to share some memories and meet up with old friends and proceeds will be donated to the Andy Caldecott Trust.
Museum director Marianne Norman says they are celebrating their 50th anniversary this year. The museum began as a private collection of motorcycles and has grown over the years.