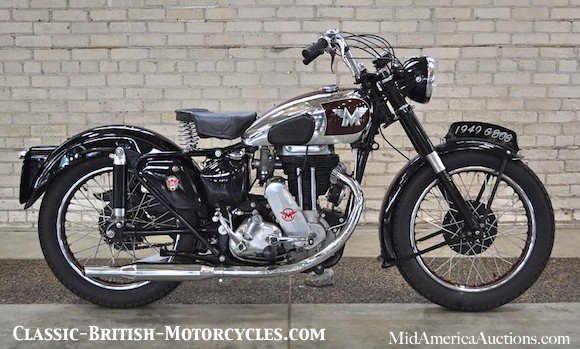 ABOVE: 1949 Matchless G80S.
THE NEW G80
1949 was the first year for the G80, the company's top-line 500 single. Typical of British bikes of the era, it used pushrods and a small bore/long stroke (undersquare). The new bike also had a new frame with a swing arm rear suspension, and "Teledraulic" (telescopic and hydraulically damped) front forks. The rear suspension was straight off of one of parent-company AMC's other motorcycle brands. Velocette already had a swing arm suspension setup which used two vertical shock absorbers called "Candlesticks" because they were so thin (they only held 50cc of oil). The design and development work already done by Velocette, it made sense for AMC to use it again on the G80.
BELOW: Matchless always built handsome machines, and this 1950 G80S is a fine example.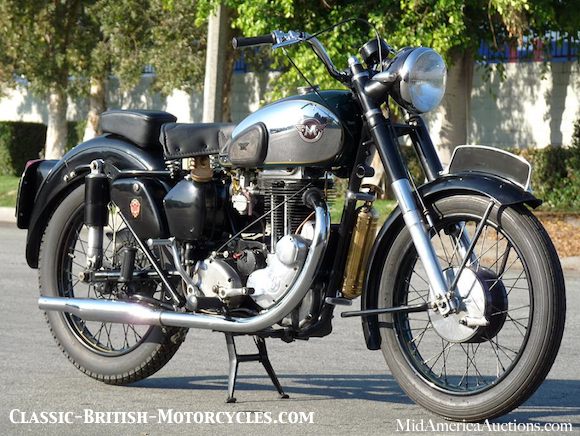 ABOVE:1954 G80.
G80 DESIGN
Because of the poor quality of the petrol (gasoline) in the UK at the time, British car and motorcycle manufacturers alike produced engines with relative low compression ratios. The 1950 G80 had a 5.9:1 compression ratio. It used hairpin valve springs, changed over from the used of conventional coil springs on wartime models. In typical British fashion, the timing gear was on the right side of the engine, and the primary chain and clutch were on the right, driving a 4-speed constant mesh gearbox which was shifted with the right foot.
BELOW: 1959 G80.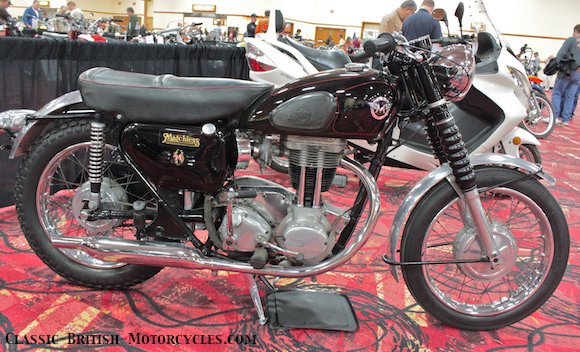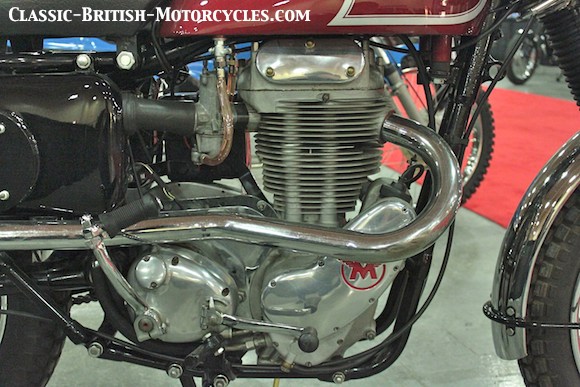 ABOVE: 1968 G80CS engine.
BELOW: 1967 G80.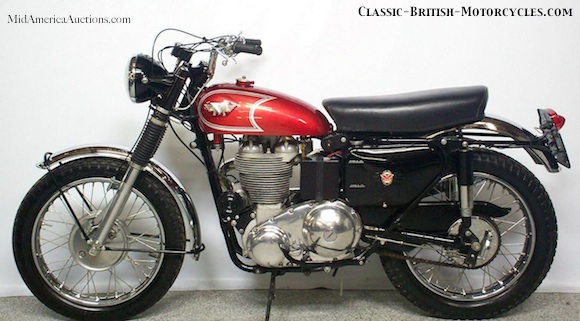 ---
Matchless G80 YEAR-BY-YEAR
---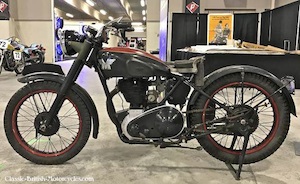 ---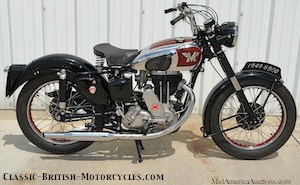 1949 G80
500cc OHV single.
---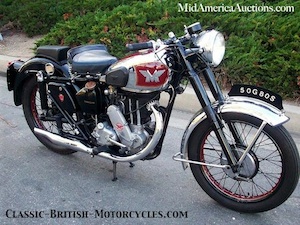 1950 G80
500cc OHV single.
---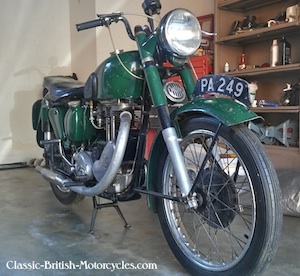 This '52 G80 is a true survivor, having lived its whole life in Malaysia until a Peace Corps volunteer brought it back to the US in '76.
---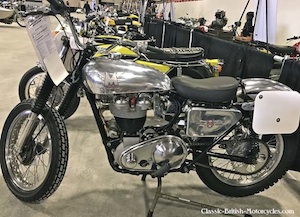 ---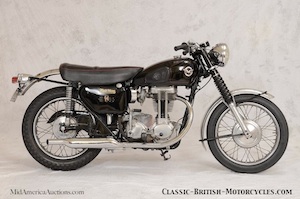 1959 G80
500cc OHV single.
---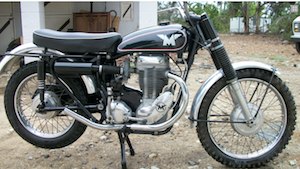 1961 G80 Typhoon
500cc OHV single.
---
The big 500 single in street trim.
---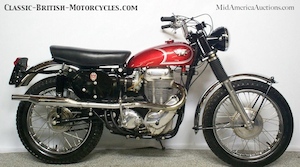 1967 G80
500cc OHV single.
---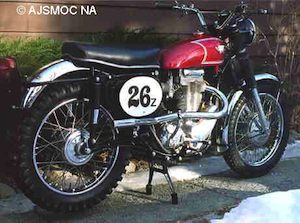 1967 G80CS
500cc OHV single.
---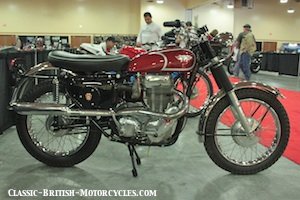 1968 G80
500cc OHV single.
---
Check out these MATCHLESS BOOKS
---
---

Matchless, once the largest British motorcycle manufacturer
---

AJS and Matchless Post-War Singles and Twins: The Complete Story
---

Motorcycle Apprentice: Matchless – in name & reputation (Classic Reprint)
---

History of Matchless Motorcycles
---
---

BOOK OF THE MATCHLESS 350 & 500cc SINGLES 1955-1966
---

AJS and Matchless: The Post-war Models
---

AJS and Matchless Gold Portfolio 1945-1966
---

Illustrated Ajs and Matchless Buyer's Guide (Illustrated Buyer's Guide)
---
For more like this, please visit our

MATCHLESS MOTORCYCLE BOOKSTORE
---

Comprehensive Vintage Motorcycle Price Guide 2020-2021
---
Please visit our
MOTORCYCLE BOOK STORE