Workers at a Kuala Lumpur scooter shop XF XeroxTune certainly have a great sense of humour judging by this mock Malaysian GP video.
Since the video was posted on their Facebook page about a week ago, it has had more than 1.8 million views.
And why not? It's hilarious!
Right from the start it pokes some fun at the anachronistic MotoGP grid girls by substituting boys with banana leaves!
We also love the inserted tacho and speedo showing about 220km/h and the action cam shots of the rider's face.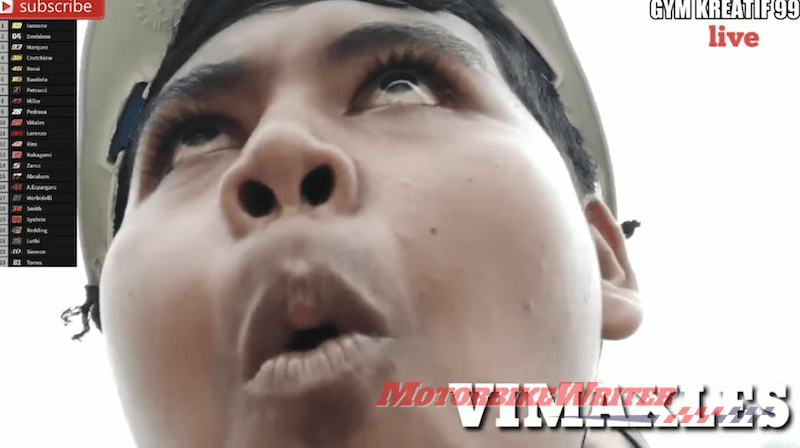 And instead of a pitstop, the riders stop at a roadside icecream seller for some refreshments.
The audio track comes from a Malaysian GP and they use some MotoGP logos, so it's a wonder DORNA hasn't forced them to take it down for copyright infringement.
This satirical video shows Andrea Iannone winning on his Ducati, but he never has won at Sepang, although he does have the 2015 lap record!