Italian rider Luca Colombo has beaten Aussie stunt rider Robbie Maddison's world record on water by riding a motorcycle 1.9km across Lake Como in northern Italy.
Robbie was the first to ride a motorcycle on water when he rode the waves off Tahiti in 2015 for his video "Pipe Dream".
Robbie later set a world record of 93.3km/h on calmer water, but Luca beat has now beaten that record with 104km/h.
Luca sets record
Shortly after Luca reached the record speed, a wave caused the opening of an inflatable system designed to activate in the event of a power loss to avoid sinking.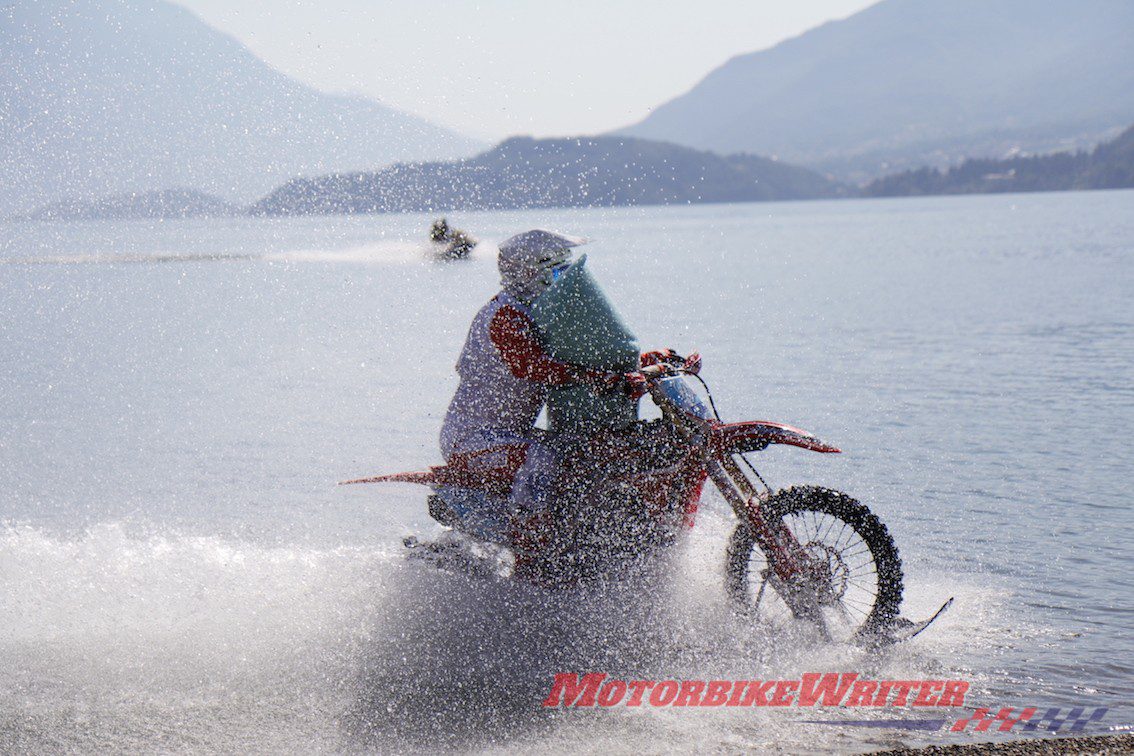 "I am really satisfied," Luca said.
"It was very hard to reach even one more single km/h.
"Truth is, you never know what's going to happen every time I place my bike on water."
His bike was a Honda CRF 450R from Red Moto Desio-Milano equipped with nautical skis and a rear wheel paddle. The whole rig weighs 205kg. 
It is similar to Robbie's bike.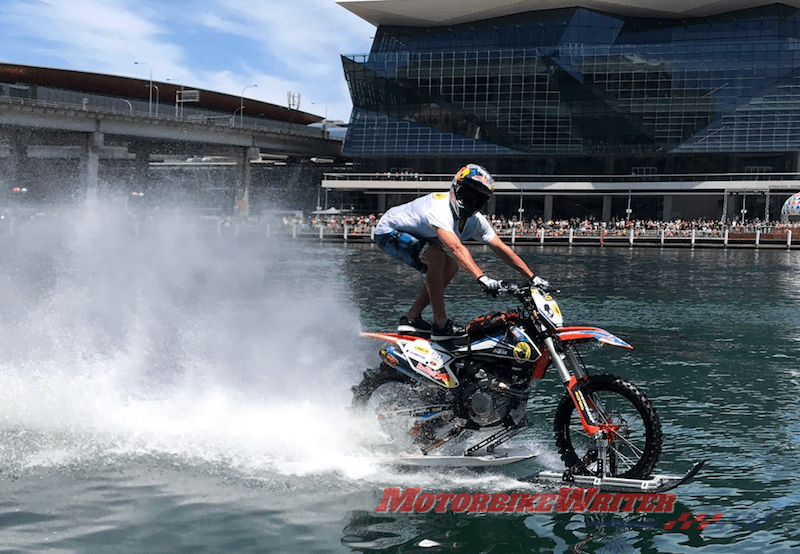 Robbie is a multi world record holder and FMX champion.
He rode across the roofs of Istanbul for the James Bond movie Skyfall and has performed some amazing stunts.
They included jumping the Tower Bridge in London and Corinth Canal in Greece,  jumping up to and off the Paris Las Vegas Arch and skiing down an Olympic ski jump for the One Any Sunday sequel.