The seventh annual Living in the '70s Motorcycle Show is on Saturday September 10, 2016, at TeamMoto Honda Springwood.
Run by the Honda 750/4 SOHC Owners Club, the show usually attracts about 30 entrants over all classes.
Apart from the usual grouping of Honda 4s and Kwaka 9s, there will be more big-bore Japanese icons, smaller bore commuters and some rare Japanese bikes that have all but disappeared from our roads and trails.
All Japanese bikes up to 1986 are welcome. We may even roll out the Motorbike Writer 1980 Honda CX500 "nitrous" project bike, even though it wasn't living in the '70s!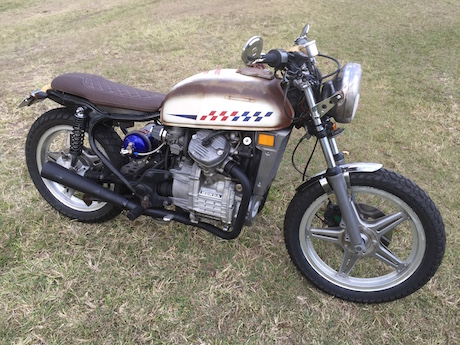 Entries in the Living in the '70s Motorcycle Show are accepted from 8.30am and the show winds up by noon with the presentation of trophies.
The Honda 750/4 SOHC club started in the early 2000s and is dedicated to the preservation of the original Japanese superbike and has about 50 members statewide.
Meetings are held at the Belmont Hotel on the first Sunday of the month at 10am. The Website is incorporated in Shannons Motor Enthusiasts club listings.
Motorbike writer invites motorcycle clubs and groups to advertise their motorcycle-related charity events here for free. Just send all the details and photos via email.