Bridgework on the Lions Rd on the Queensland/NSW border is now complete after 16 months and the road is finally reopened to through traffic.
However, Kyogle Mayor Danielle Mulholland warns motorists there are still some unsurfaced areas that riders should treat with caution, especially if wet.
"Please drive to the conditions as the approaches have yet to be done but we thought we'd open it up to weekend traffic," she says.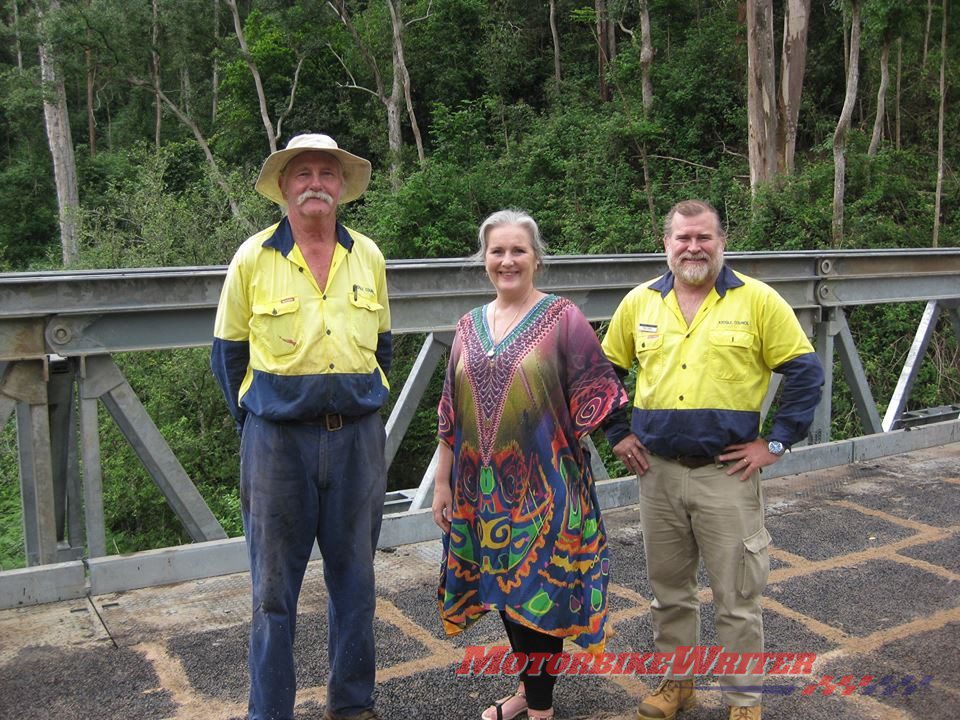 After several years of planning and more than 16 months of bridgework, five bridges on Gradys Creek Road and one bridge on Lions Road have been replaced.
The final bridge to reopen is the McIntosh Bridge.
The popular road was closed most of 2017 and reopened in December 2017. However, there were dirt detours while the last three of seven wooden bridges were updated to modern two-lane concrete bridges. 
Kyogle Council had pledged there would be no more full closures on the Lions Rd for bridgework and detours will be road-bike friendly.
However, the road was closed over the Easter weekend as continued rain created delays in bridgework.
Council celebrates
"Council and the community are happy to say goodbye to the load limits and traffic restrictions imposed by the old bridges and to the changed traffic conditions, detours and longer travel times that were an inconvenience during construction and hello to a renewed Gradys Creek/Lions Road route improved for locals and travellers alike," Council says in a statement.
There is some concern that the lifting of load limits could lead to heavier traffic, however there are still clearance issues under some railway bridges that will restrict big trucks.
Meanwhile, major roadworks on the alternative route between Rathdowney and Kyogle over the Summerland Way are now finished.
If you plan riding anywhere in NSW, check the RMS Live Traffic website for updates and alerts on closures and delays.