A specialist motorcycle life insurance website has been launched by a veteran rider.
Riders Life founder Steve Hallam says he launched his company after identifying a gap in the marketplace for specialist life insurance solutions for motorcyclists due to the unique risks we face on the road.
"I hadn't owned a bike for years but a few years ago I changed this and bought a new bike and started doing social rides," Steve says.
The idea for a rider-based online life insurance company was born on one of these social rides through the Gold Coast Hinterland in a group of 20 riders.
"One was a very new rider and bought a bike against his girlfriend's wishes," Steve says.
"Murphy's Law kicked into gear on the second part of the ride; the road went left and he didn't. He went down over the edge, fortunately a tree stopped him and his bike about 10 metres down from going down a further 300 metres."
The rider was pulled up by a rescue team on a stretcher, concussed and with a broken arm.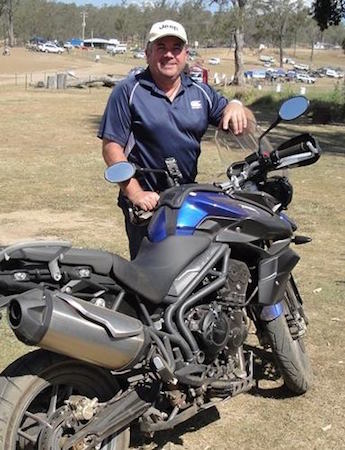 "Now, I don't know what the final result of his injuries were – no doubt some time off work at least with the broken arm – but this started me on the road to creating what we have today, a website for riders," says Steve.
The result is the Riders Life website which allows riders to get an online insurance quote and application, or advice with an experienced senior financial planner who also rides. There are also educational videos, documents and resources available.
Steven says he has had 17 years' experience as a financial planner and is an accredited estate planning specialist.
He also intends to employ staff who are riders so they have "the same passion for what this community is all about".
"There are plenty of options out there for protecting your bike, but what about you?" he says.
"So, I have started with the plan to give riders a choice in insurance options for themselves, not their bikes.
"Over time, there will be tips for investing, protecting your family, growing your business, retiring comfortably, putting in place plans to protect your children's future not to mention we will have experts providing you with riding tips and tips for stretching out those bones for those who like long days or multiple days in the saddle."
(

MotorBikeWriter.com

does not endorse any financial advice. Always seek advice from an accountant, financial institution or professional financial consultant.)