We like Alpinestars stuff over here. 
From the Alpinestars Halo Drystar Jacket our man Mark Kitaoka reviewed back in fall of last year, to our coverage of the brand's SP-1 V2 Vented Shoes and Faster 3 Rideknit units, the Italian gear brand has been showing off safety tech that'son the up for comfort, breathability and more. 
Now, Alpinestars can inspire track-happy hopefuls with their newest addition to the moto industry: A MotoGP helmet slotted to protect the very same bean that will be continuing the whiz around the asphalt for Ducati's Pramac Racing in 2023.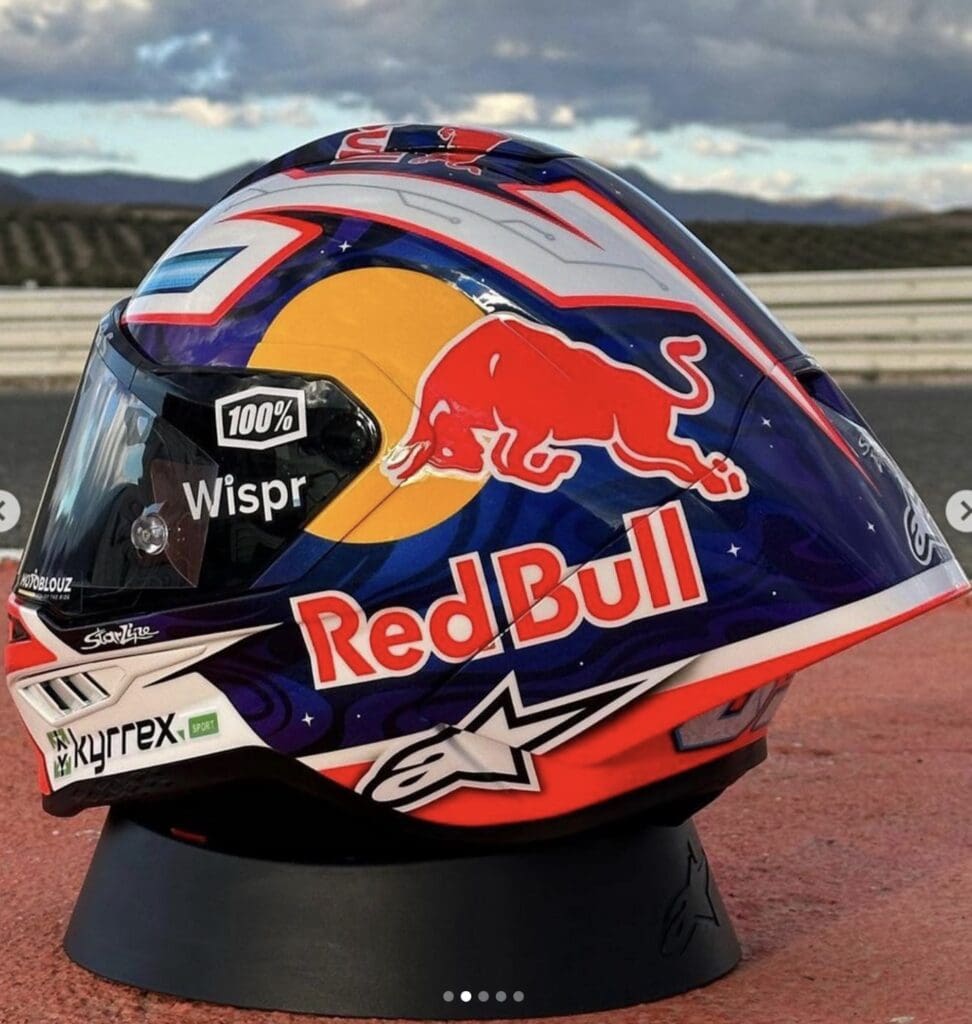 "Excited to unveil the first ever road racing @alpinestars helmet," enthuses Team Red's Jorge Martin on Instagram via Alpinestars' social platform.
"Happy to join this exciting project! Hope u like the design!" – @89jorgemartin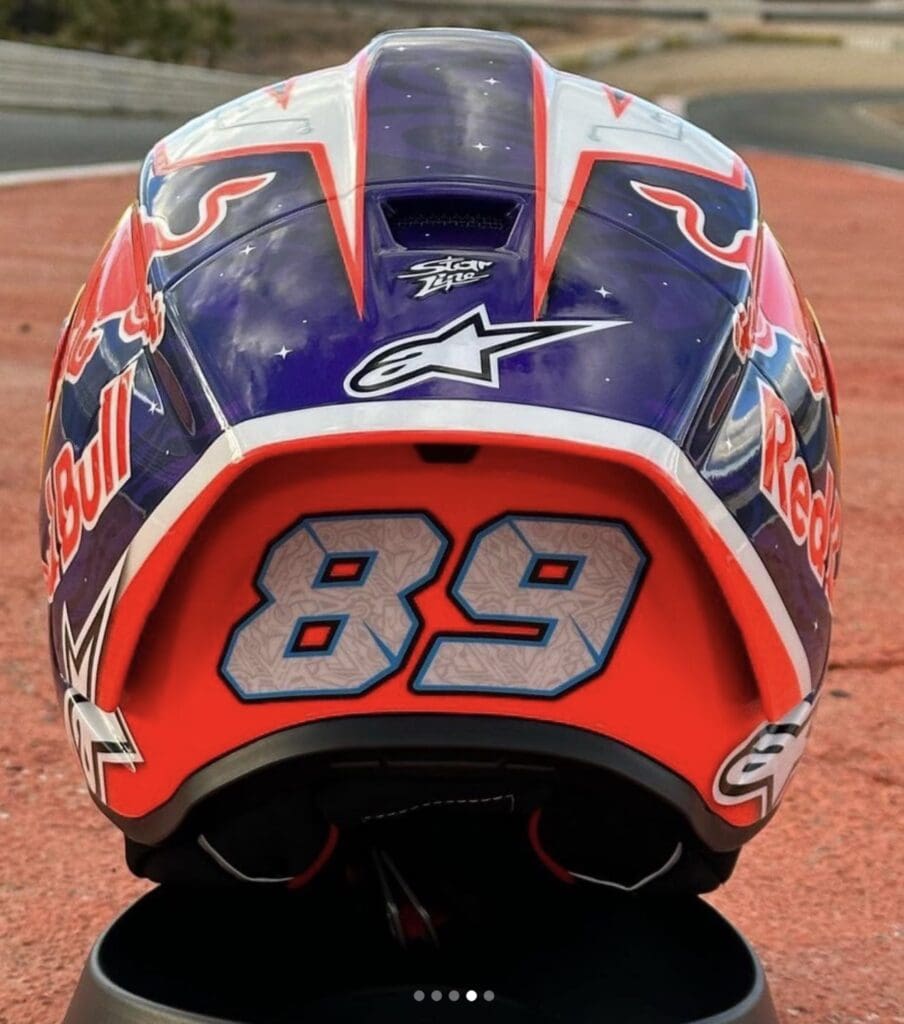 Naturally, this particular lid carries Martin's lucky number at the rear – #89 – and touts a purple/red/white/yellow-toned scheme for the livery. Design includes a dual-inlet air ventilation system below the visor, a generous inlet at the top, and the obligatory prominent rear spoiler/rear outlet combo. 
Expect Martin to show this unit off starting in a few scant months, with a debut to the season at Portugal's Autodromo Internacional do Algarve (via OverDrive).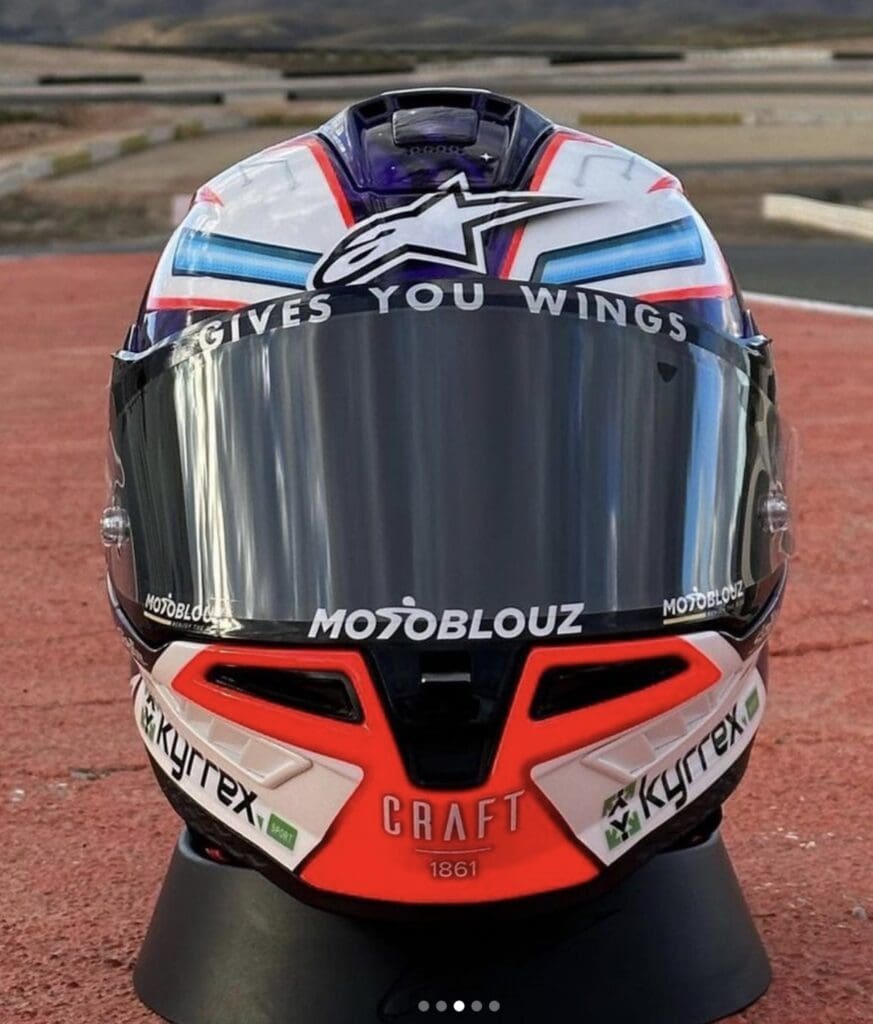 What's your track lid of choice?
Be sure to comment below, smack that button at the top of the page for the best ad-free reading this side of the 'net, and as always – stay safe on the twisties.