Learners and cruisers once again are leading the Australian motorcycle market, even though sales have dropped slightly in the first quarter.
Significant performers were the $29,495 Harley-Davidson Breakout which was the fourth-best-selling bike in the market, Yamaha's MT07 in fifth place and the BMW brand which increased sales a whopping 22.1% to 855 on top of an already impressive record of 23.1% growth last year.
But looming large on the horizon is the learner-approved Harley-Davidson Street 500 which in just two months of sales was the second-top cruiser in the market and ninth road bike with 218 sales.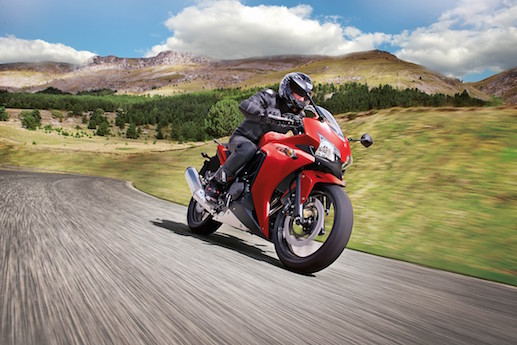 Learner bikes dominated the top 10 with the Kawasaki Ninja 300 down 13.9% to 681, but still the second-best-selling bike behind the Honda postie bike. Other learners in the top 10 were Honda's CBR300R and CBR500R.
Overall, the whole market was slightly down 1.23% to 24,505, according to the latest industry figures from the Federal Chamber of Automotive Industries.
However, if you extracted the 35.1% drop in scooter sales to 1562, sales would look a lot better. Off-road bikes were the only category that showed sales improvements. They were up 2% to 7715 against the same period last year mainly because they were down substantially last year.
Road bikes remain the dominant sector of the market with 45% of the market, but sales were down 2.3% to 11,066. ATVs were also down 3.5% top 4162, but these decreases are against a strong sales period last year.
FCAI Chief Executive Tony Weber said Honda was the leading volume manufacturer with 5861 sales, increasing its market share from 19.3% in the first quarter of 2014 to 23.9%.
Honda was followed by Yamaha with 4298, Kawasaki 2771 and Suzuki 2325.
Honda also led the road bike sales with 20.4% of the market, but closely followed by Harley-Davidson with 19.6%, then it's a big gap to Kawasaki with 14.4% and Yamaha 13.3%.
The FCAI says their 2015 motorcycle sales figures do not include CFMoto, TGB or Daelim. Chinese manufacturer CFMoto had been in 10th place the market and 11th in road bike sales.
CFMoto, TGB and Daelim were not members of the FCAI in 2014, but did contribute to the industry data collection. Motorcycle manufacturers can opt in or out of the collection. CFMoto, TGB and Daelim have opted out this year.
Top 10 motorcycles 1st Q 2015
Manufacturer
Model
Total
YTD 2015
YTD 2014
% Chg
Honda
CT110X
701
698
0.4%
Kawasaki
Ninja 300
681
791
-13.9%
Honda
CRF50F
472
253
86.6%
Harley Davidson
FXSB
395
325
21.5%
Yamaha
MT07L
395
0
0
Honda
CBR300R
304
0
0
Honda
CBR500R
302
592
-49.0%
Honda
CRF450R
282
131
115.3%
Honda
CRF230F
277
145
91.0%
Yamaha
TTR50
254
342
-25.7%
Top 10 road bikes
Manufacturer
Model
Total
YTD 2015
YTD 2014
% Chg
Honda
CT110X
701
698
0.4%
Kawasaki
Ninja 300
681
791
-13.9%
Harley Davidson
FXSB
395
325
21.5%
Yamaha
MT07L
395
0
100.0%
Honda
CBR300R
304
0
100.0%
Honda
CBR500R
302
592
-49.0%
Honda
CB125E
246
233
5.6%
Yamaha
MT-09
245
226
8.4%
Harley Davidson
XG500
218
0
100.0%
Yamaha
XVS650
200
227
-11.9%