Learner riders may have to do more off-road training, face a longer learner licence period and pass tougher skills tests to move to unrestricted licences.
These measures are part of a Queensland Government scheme to improve motorcycle safety.
The announcement was accompanied by an $8 million pledge to upgrade known motorcycle black spots, starting with more than $2.5 million to upgrade the scenic Captain Cook Highway north of Cairns by widening parts of the highway, installing guardrails and removing roadside hazards.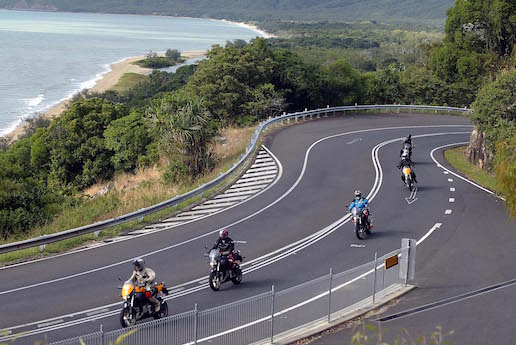 Main Roads and Road Safety Minister Mark Bailey says the licensing measures and road works are designed to enhance safety for motorbike riders.
"So far this year, we've had a spike in motorcycle fatalities with double the number of deaths compared to the same time last year," he says.
"We need to turn these statistics around. We launched a motorcycle safety campaign ahead of the June school holiday period to remind riders of the need to mind those bends.
"Motorbike riders are among the most likely to be seriously injured or killed on the road. That's why we're looking at reforms to motorcycle licensing, including off-road practical pre-learner training and assessments, a review of the learner licence period for motorcycle riders, and an evaluation of the skills riders should have as they move from restricted to unrestricted licences."
By "off-road", they mean reining in closed courses away from the road.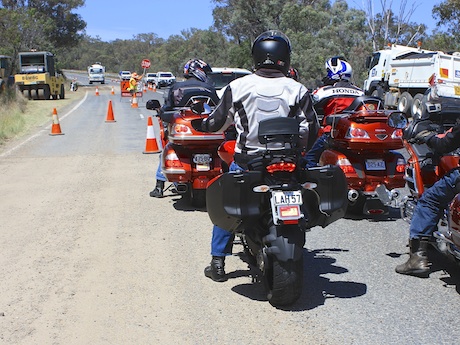 The minister also promised much-need upgrades to roads.
"Then there's the road itself. This year, we're spending more than $8 million across Queensland on projects to improve road safety for motorbike riders. These funds will be spent on known motorcycle black spots," he says.
"We're removing trees too close to the road to give motorbike riders better visibility. We're putting up crash protection barriers and roadside warning signs. We're installing a number of flashing signs that tell drivers and riders when they're speeding.
"Road safety is everyone's responsibility. But if it's left to governments alone, it will never work. We must all work together to stem the needless loss of lives on our roads."