If you want a good laugh, enter or watch the annual Le Minz 24-hour Scooterthon.
The 50cc scooter endurance marathon race will be held at Xtreme Karting, 540 Pimpama-Jacobs Well Rd, on the Gold Coast hinterland on December 13-14.
The event started in 2002 in Melbourne but has been run for the past seven years at the Gold Coast Showgrounds.
This year it has moved to a bigger venue just five minutes from Dreamworld while the showgrounds undergo construction for the Commonwealth Games.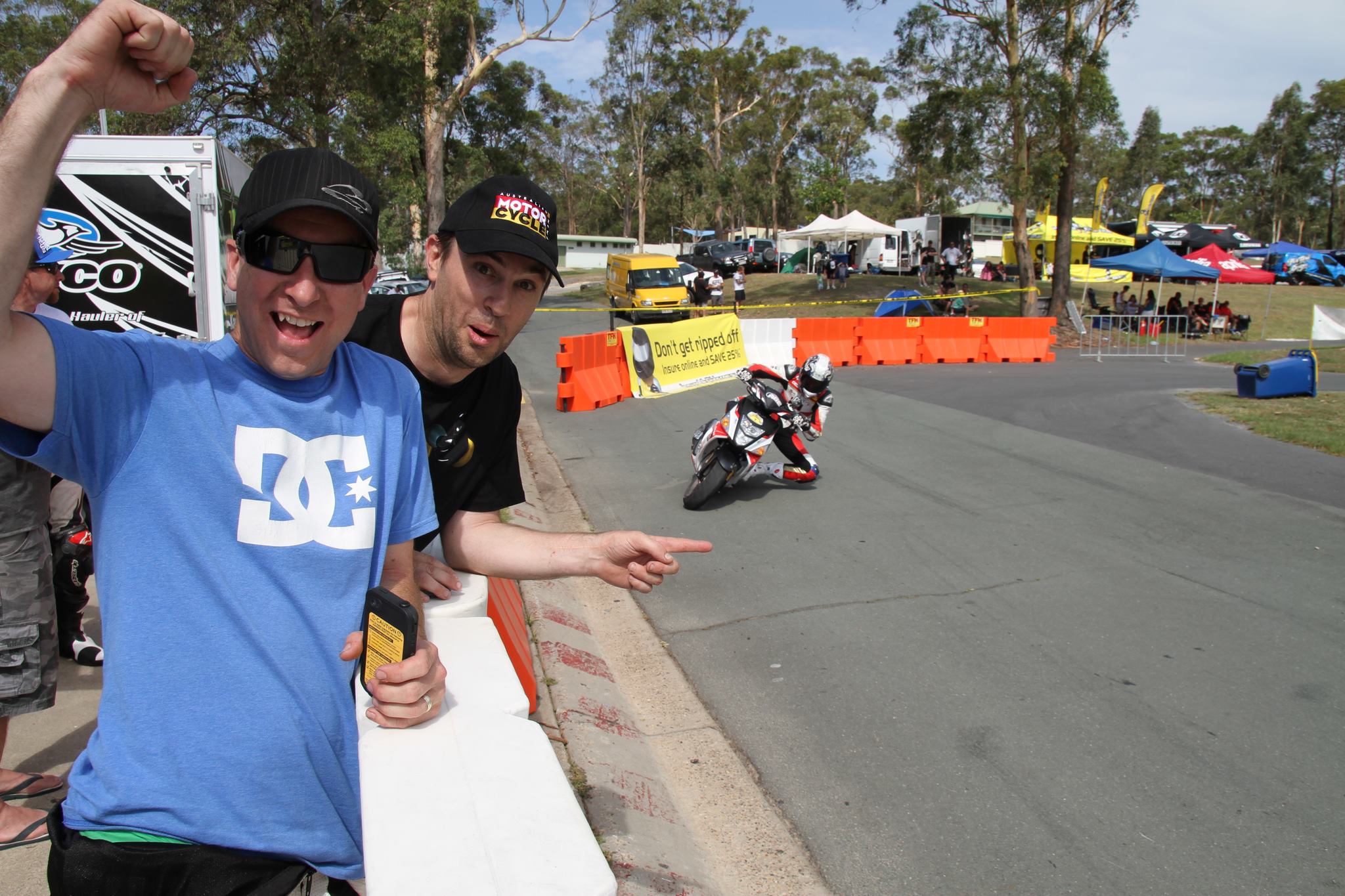 Promoter Mark Petersen says there will be a host of racers including three-time World Superbike champion and MotoGP winner Troy Bayliss (left), former World Supersport Champion and MotoGP winner Chris Vermeulen and Speedway World Champion Jason Crump.
But he says there will also be a lot of wannabes and recreational riders having a laugh as they lap among the stars.
"It's a fun event, it's a charity and it's a novelty event," Mark says.
I will be there to represent MotorbikeWriter, riding an Aprilia SR50 SBK "missile" in the Reevu-sponsored team.
While the scooters have always been 50cc, this year they are going back to stock-standard trim minus restrictors.
There will be 50 scooters on the track and Mark says most of them finish, proving the reliability of the little machines.
"It was started to show these scooters were reliable and fuel efficient, but it gradually got more and more competitive," he says.
"We used to allow an open class with changed suspension and things, but we got rid of that because the standard scooters were beating the open scooters because they are more reliable.
"We've also had people hire tourist scooters, put stickers on them, race them and then take them back with about 1200km on the clock.
"This year we have a local DJ who is planning to set a Guinness Record for endurance scooter riding."The world's most demanding scooter event is sponsored by InsureMyRide.
Other sponsors are Unifilter Australia, Moto Expo and Reevu Helmets Australasia.