French motorcycle designer Ludovic Lazareth may have turned his Maserati V8-powered four-wheel leaning motorcycle into a flying version with jet turbines in the wheels.
The "La Moto Volante" (the Flying Motorcycle) is based on his Lazareth LM 847 with a 350kW, 4.7-litre Maserati V8 that was unveiled at the Geneva Motor Show in March 2016.
The LM 847 actually worked as you can see in this video.
So while this new video teaser does not show it flying, we fully expect he will have a working model that actually flies.
Lazareth rises
La Moto Volante is planned for release on January 31.
It appears that the bike's wheels rotate outwards when the bike is on its centre stand and then pivot so that they are horizontal.
Then German Jetcat turbines in each wheel fire directly downward to elevate the bike, like a Harrier Jump Jet or a manned drone.
As he says on his website: "With two, three or four wheels, we do not impose any limit for the realization of each new project."
Quite frankly we much prefer some of his other more-conventional custom bikes such as this Triumph Bonneville Scrambler.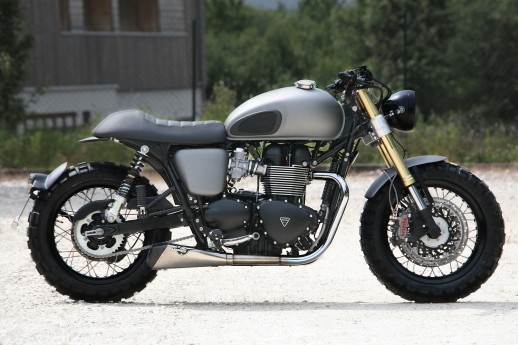 We ave to ask the question … why a flying motorcycle?
It's not that this will be the first flying motorcycle nor the first commercially available.
'Pigs' might fly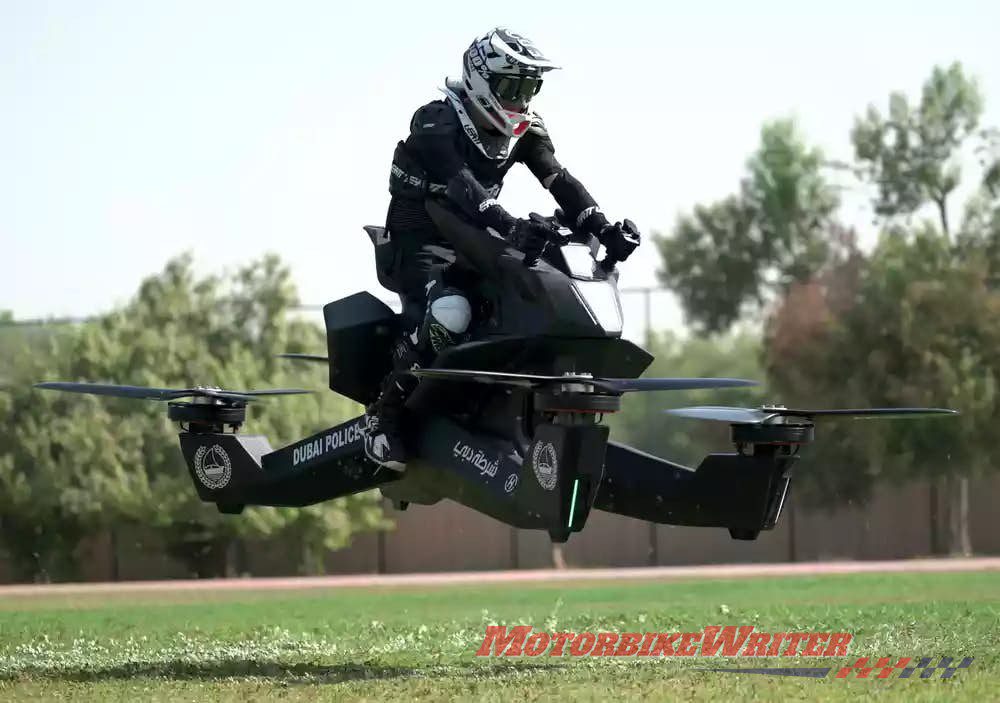 In fact, Dubai police will soon be using drone motorcycles, or hover bikes or quiadcopters, to patrol city streets.
The Russian Hoversurf Scorpion hover bikes are now available for sale at $US150,000 (about $A212,500), which is nearly twice the price of the MV Agusta limited-edition Claudio F4.
However, it seems the Lazareth La Moto Volante might be the first that also rides on the road.
With a Mazerati engine and four jet turbines it should weigh a tonne and probably cost a fortune!