We've been inspired to do our own own Long Way Round (my front lawn) video and we encourage you to do one, too, during the current pandemic lockdown.
Of course, the inspiration for our Lawn Way Round video comes from Charley Boorman and Ewan McGregor's 2004 Long Way Round adventure.
It has inspired many copycat adventurers and spawned their Long Way series which included Long Way Down and the recent Long Way Up on electric Harleys.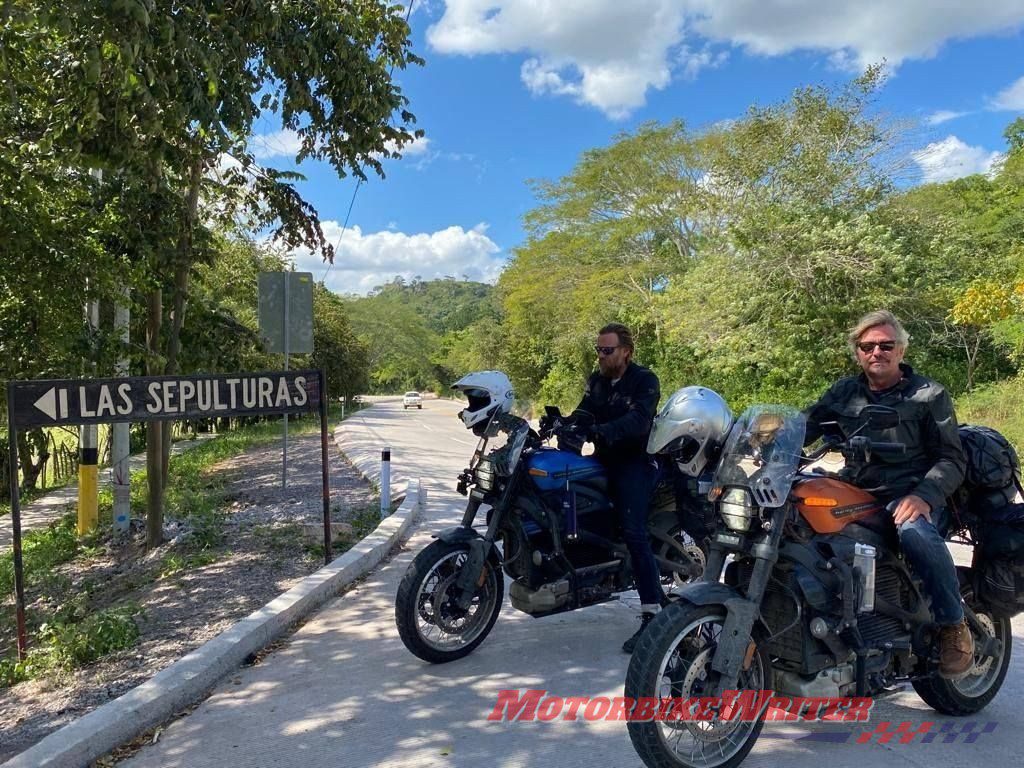 Now its has inspired former Top Gear host and motorcycle fan Richard Hammond to do a hilarious Long Way Round his yard on a 1929 BMW R 52.
Lawn Way Round
So I thought I would give it a go at home on my Ducati Scrambler 1100 Sport.
Only problem is, I live on a small suburban lot and it's damned hard to get around the side of the house, so we stuck to the front lawn.
In a way, it's an off-road adventure!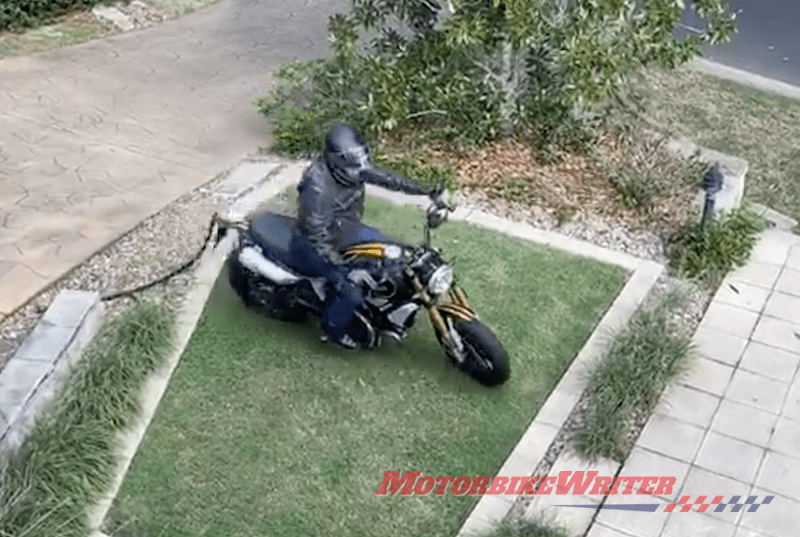 No problems with over-zealous police slapping me with a fine.
I also made sure I wore ATGATT!
And it was a great opportunity to give a free plug to the Brisbane designed, engineered and manufactured Dynamoto stands.
Just the thing if you are hibernating your bike for a long spell during the travel restrictions.
(Note that we get no kickbacks from any sales. It's just an amazing Aussie product!)
Now it's up to you to have a go riding around your yard.
If you do, please send us the video and we'll add it to this article.