New lane-filtering laws may only apply to riders, but they require all road users to be aware of them, according to a leading road safety expert.
Russell White, who founded the award-winning Fatality Free Friday (*) concept, says that with any introduction of new laws, particularly those not applicable to all road users, there will be a period of adjustment.
"Just as the onus is on motorcyclists to practise these news laws in a safe manner, drivers, particularly of heavy vehicles, need to be acutely aware of watching for motorbike riders in previous off-limit areas of the road."
(MotorbikeWriter believes it requires calm and a sense of road-sharing by all motorists for lane filtering to operate safely and help ease traffic congestion for the benefit of all road users.)
Lane-filtering laws began in NSW last year and in Queensland and the ACT this year with Victoria expected to introduce lane filtering in September. Several US states are considering lane-filtering laws, but currently it is only legal in California.
Russell says motorcycle riders make up only a small portion of road users, but have a significantly high representation in road-related fatalities and serious injuries.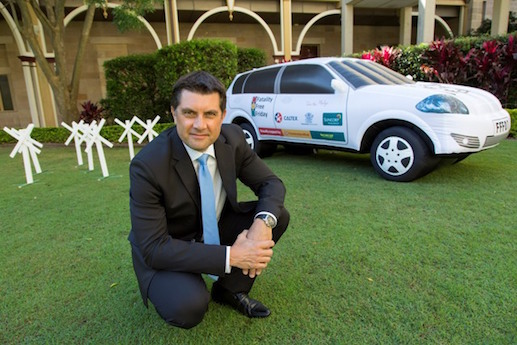 "In fact, motorcyclist fatalities accounted for approximately 18 per cent of deaths over the past decade, up 12 % from the previous 10 years," he says, without pointing the finger of blame at motorcyclists.
"It would not be fair, and there is no evidence, to suggest motorcyclists are any more reckless than any other group of road users and therein lies some of the inherent risks for riders."
He says that in this time of change to new lane-filtering rules, it's important for all road users to promote the safe introduction of the laws.
"Agree or disagree with the lane-filtering laws, the successful implementation requires the combination of a conscious effort from all road users to be safe, clear and widespread education on law changes and supporting infrastructure such as clearly signed speed limits, road shoulders and school zones."
Fatality Free Friday was introduced in 2007 and will be held on May 29 in 2015. The campaign aims to have a fatality free Friday and promote road safety awareness throughout the year. So far there have been 50,000 pledges for a Fatality Free Friday.