A 24-year-old Landcruiser driver allegedly on the wrong side of the road has been charged after crashing head-on into a 76-year-old motorcyclist near Wiseman's Ferry, NSW, yesterday (26 September 2019).
The male rider, Jock Ross, was airlifted to Westmead Hospital in critical condition with lower leg and internal injuries. He remains in a serious condition.
Police have this morning charged the female driver, Nicola Annabel Teo, with dangerous driving occasioning grievous bodily harm, negligent driving occasioning grievous bodily harm, not keeping left of a dividing line and not giving particulars to police.
She was given conditional bail and will appear in Windsor Local Court on Thursday 17 October 2019.
Police will allege the head-on crash occurred about 3.30pm yesterday when the Toyota Landcruiser collided with the motorcycle on Settlers Road, Lower Macdonald.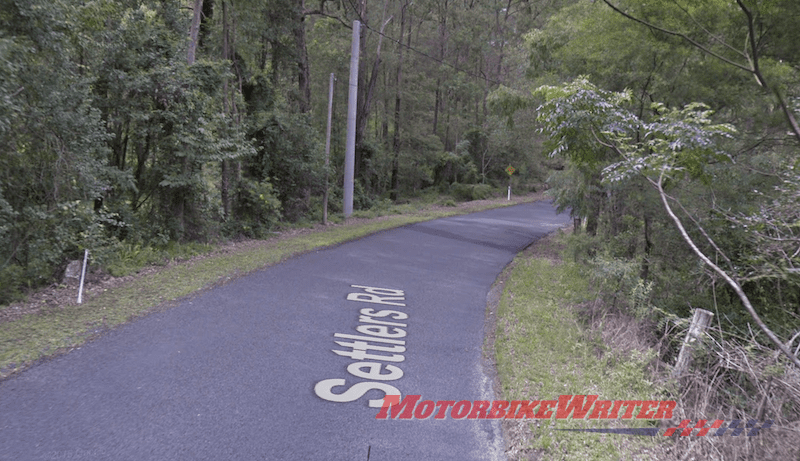 The driver was taken to hospital for mandatory blood and urine testing. She was then taken to Windsor Police Station where she was interviewed by officers from the Metropolitan Crash Investigation Unit and later charged.
Our sincere best wishes to Jock* for a full and speedy recovery.
Wrong side of the road crashes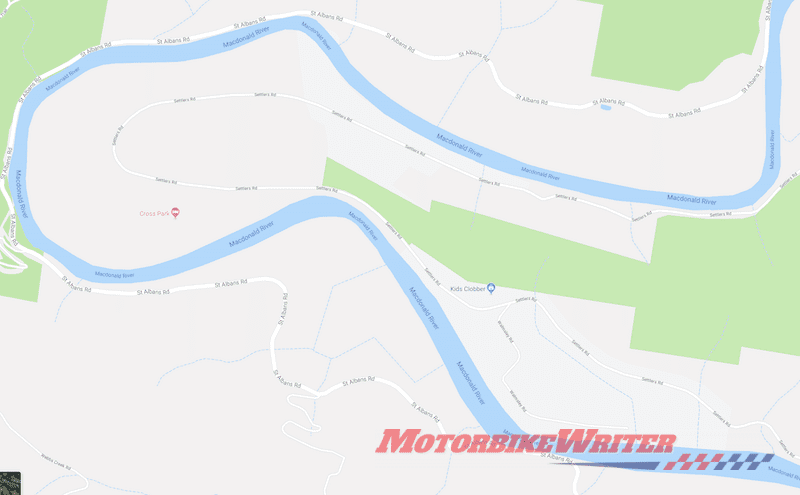 The Wiseman's Ferry area is popular with riders as the roads snake around the winding Macdonald River.
Settlers Road is a quiet rural road with both gravel and bitumen surfaces and many blind corners.
We believe there is no centre dividing line on the road, so it might seem strange that police would charge the driver with "not keeping left of a dividing line".
However, various states have different wording for the charge which is basically driving on the wrong side of the road.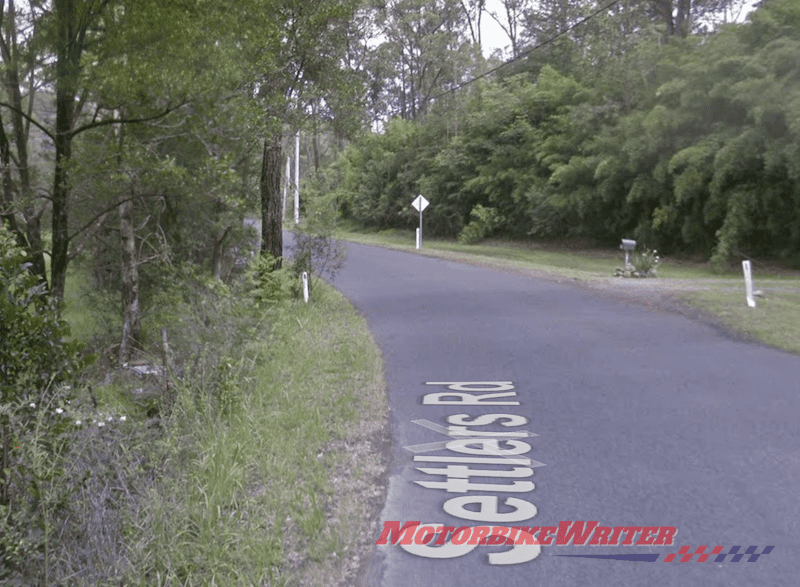 While we cannot comment on this particular case, riders often complain about locals, especially those in utes and 4WDs, cutting corners on roads such as these which are popular with motorcyclists.
Because these road are quiet, locals may not expect traffic coming the other way, so they may lazily cut lines. Riders need to be aware and keep as far left as possible.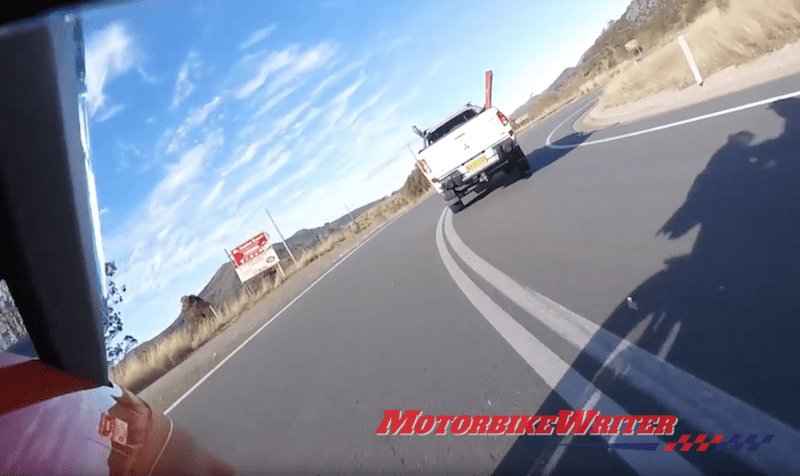 Click here to read about drivers cutting white lines on corners and the dangers they pose to riders. It includes several images and videos.
Jock Ross was a former Commanchero who "instigated the infamous Milperra Massacre on Father's Day in 1984, in which seven people were killed". Ross was shot and jailed for more than five years. He later left the club and is now a Rural Fire Service captain and grandfather of 12.
Nicola Annabel Teo is the second eldest of four daughters of renowned neurosurgeon Charlie Teo.

Charlie and Natalie Teo (Facebook image)