KTM has added a limited-edition EVO model to its 1290 Super Duke R range with a host of new electronics.
The wild naked R and EVO bikes arrive in Australia and New Zealand in February 2022 in the familiar blue and orange livery plus a new silver and orange. 
Pricing is yet to be confirmed, but expect an increase for the updated electronics on the EVO. Currently the R costs $28,395.
In 2020, the Super Duke R was trimmed down.
Now the EVO arrives with second-generation WP APEX semi-active suspension with three damping modes – Comfort, Street and Sport.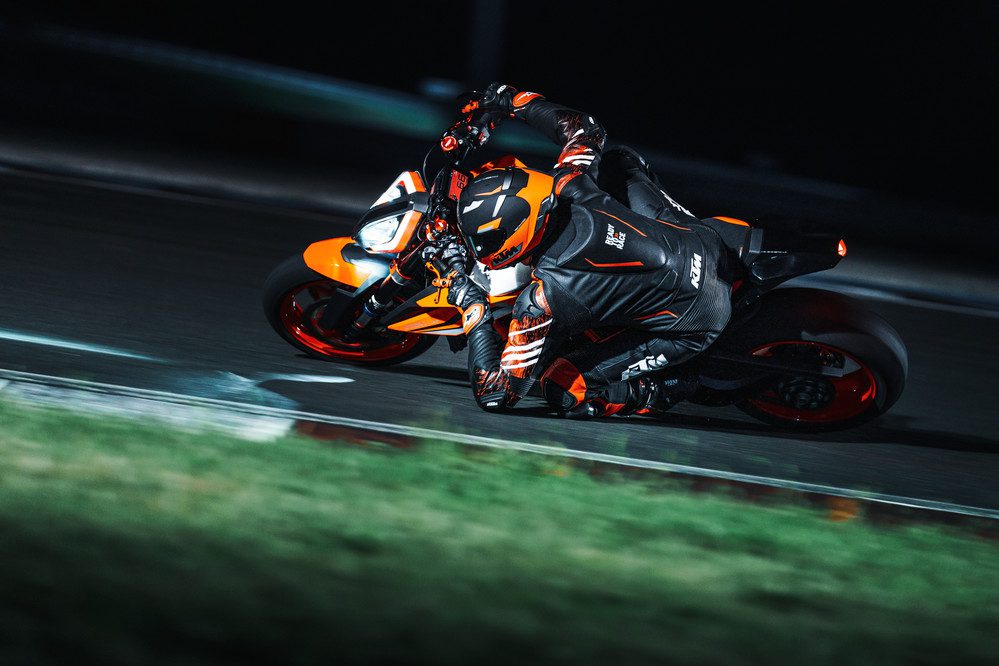 The spring preload of the rear suspension can be set via the TFT display to up to 20mm in 10 steps to allow for rider, pillion and luggage weight.
An optional Suspension Pro package offers three more damping modes: a stiff Track mode, Advanced which allows the rider to select damping in eight levels and Auto which automatically adjusts for rider behaviour.
Suspension Pro also offers three automatic preload auto-levelling settings to adjust the preload automatically to the weight of the rider, pillion and luggage.
In Low mode, it provides a "relaxed, less aggressive, more comfortable geometry, with a lower seat height. Standard mode is a "neutral and balanced geometry" while High is an "aggressive, agile track attack geometry, with a more loaded front end". 
Another optional and switchable feature on Suspension Pro is an anti-diving setting that keeps the front-end high under hard braking.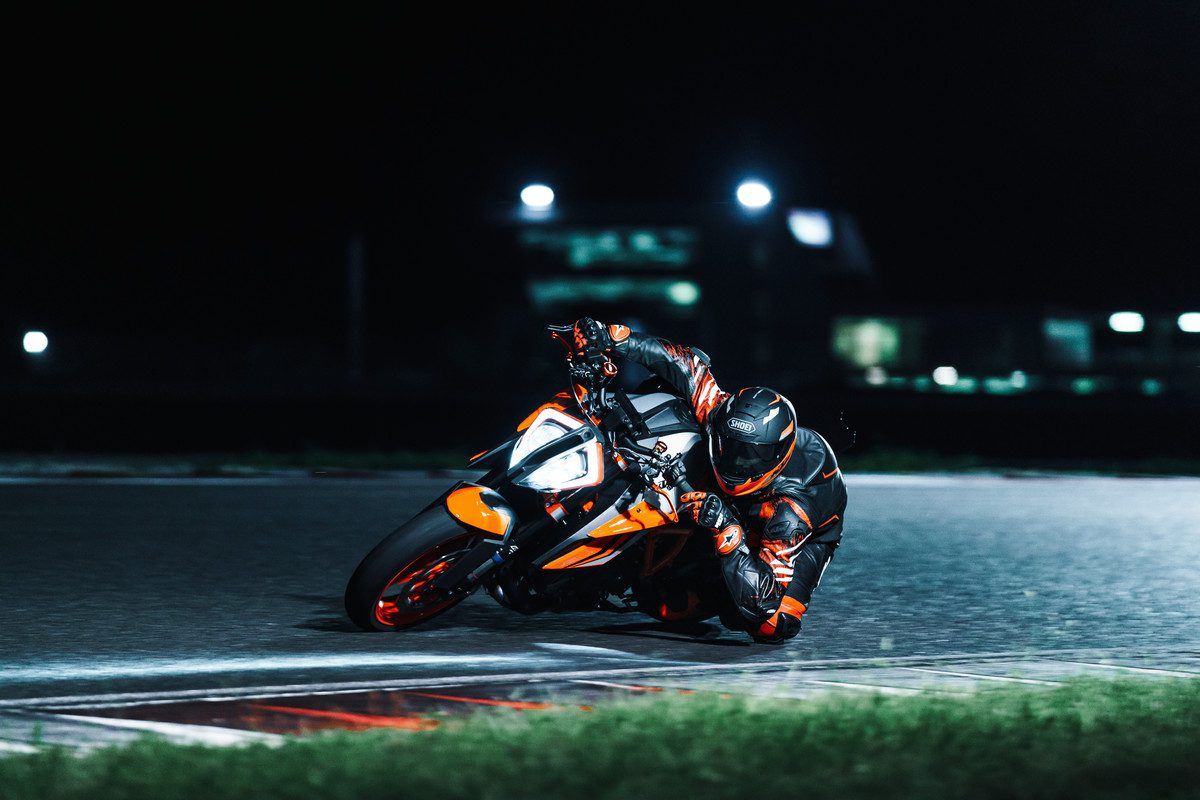 The 2022 1290 Super Duke R and EVO models retain the Rain, Street and Sports modes with optional Track and Performance settings which provide feedback about what the engine is doing, with less intrusive traction control and anti-wheelie mitigation. 
All can be selected without having to stop.
Throttle response has been boosted with the addition of a new quick-turn throttle twist grip, reduced by 7 degrees to 65 degrees. 
KTM says this not only offers a faster and more responsive throttle, but also reduces the rider wrist angle as well as the elbow drop at full throttle.