KTM Australia has recalled selected models of the 1290 Super Duke GT motorcycle over faulty fuel hoses which could leak.
The VIN numbers of those Super Duke GTs affected are listed at the end of this article. They were available for sale from May 18, 2016 to February 17, 2017.
The voluntary recall notice issued through the Australian Competition and Consumer Commission says that if a fuel leak should occur, it could cause damage or "may lead to a fire".
Super Duke GT owners will be contacted by direct mail and asked to contact their nearest authorised KTM dealer to arrange an inspection and free repair of their motorcycle.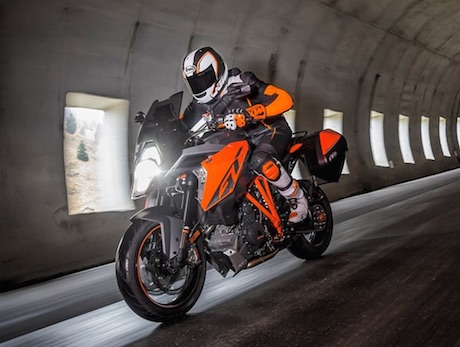 However, second or subsequent owners who may not be known to KTM Australia will not receive a letter.
That's why Motorbike Writer publishes all road motorcycle recall notices.
The last KTM recall was in November for a melting brake line affecting 2013 to 2016 KTM 1190 Adventure, 1190 Adventure R and 1290 Super Adventure motorcycles.
Last year was not good for KTM with five recalls, the same as Kawasaki and second only to Honda with six.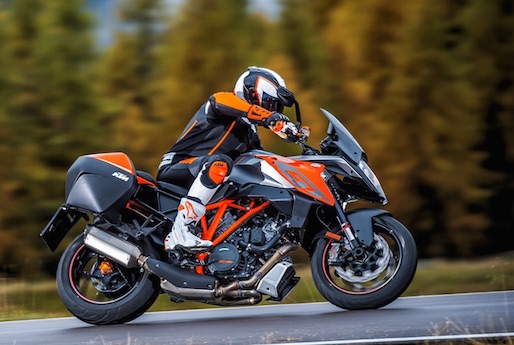 KTM Super Duke GT VIN numbers
KTM Super Duke GT VINs affected
VBKV69402GM953006
VBKV69409GM953004
VBKV69409GM953276
VBKV69403GM953256
VBKV69408HM953545
VBKV69400HM953538
VBKV69408HM953531
VBKV69405HM953552
VBKV69402HM953542
VBKV69401HM953550
VBKV69402HM953539
VBKV69406HM953513
VBKV69405HM953549
VBKV69400HM954138
VBKV69400HM954141
VBKV69401HM954147
VBKV69401HM953547
VBKV69409HM953554
VBKV69403HM953548
VBKV69402HM953556
VBKV69403HM953551
VBKV69400HM953555
VBKV69409HM953540
VBKV69409HM953537
VBKV69400HM953541
VBKV6940XHM953515
VBKV69404HM953543
VBKV6940XHM953546
VBKV69407HM953553
VBKV69406HM953544
VBKV69403HM953517
VBKV69401HM953533
VBKV69401GM952820
VBKV69409HM954137
VBKV69406HM954130
VBKV69408HM954145
VBKV69407HM954198
VBKV69408HM954212
VBKV69404HM954210
VBKV6940XHM954146
VBKV69405HM954149
VBKV6940XHM954132
VBKV6940XHM954129
VBKV69408HM954131
VBKV69408HM954128
VBKV69405HM954135
VBKV69404HM954143
VBKV69403HM954148
VBKV69403HM954134
VBKV69402HM954139
Recall notices are issued by the manufacturer through a voluntary industry code under the ACCC.
If you believe there is an endemic problem with your bike that should be recalled, contact the ACCC on 1300 302 502.
To check whether your motorcycle has been recalled, click on these sites:
• USA
• UK
• Canada