If you've ever had your helmet stolen from your bike or accidentally knocked or blown off your bike, then the stylish rear-rack-mounted Kobe Smart Case could be your solution.
It electronically secures your helmet to your bike when parked and neatly folds away when not in use to be visually discrete and aerodynamic while riding.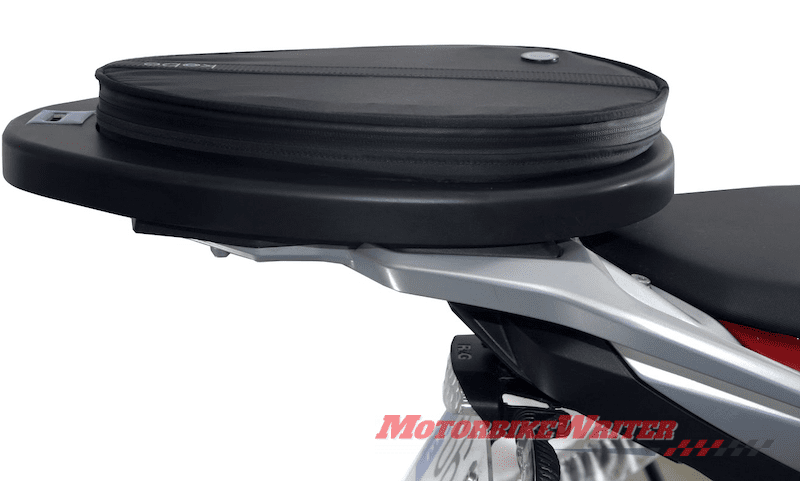 The waterproof case not only protects your helmet from the elements, but an electronic alarm and a reinforced steel cable also protect it from thieves.
When not in use, the flexible case folds away to just 6cm to it doesn't look ugly or cause any air turbulence.
But the Kobe Smart Case does not come cheap at €199 (about $A310, $US225).
It was developed by Infinitum Projects in Barcelona and Kobe founder and CEO Jordi Mercader ays the Kobe Smart Case will not spoil the beautiful lines of your bike.
"The best design is the smallest design," he says.
"Less, but better because it concentrates the essential aspects and the product and is not loaded with non-essential features."
Other Kobe products include a light and flat rider's backpack in nylon for €99 ($A155, $US110) or leather for €129 ($A200, $US145) and a 15-litre tank bag (€149, $A230, $US170) with the same folding system as the helmet case.