(Contributed article for our North American readers)
Riding motorbikes is really fun but it stops being fun when you have a motorbike accident. Are you prepared for that? If not, here are some tips you can follow so that you know what to do if you do become a part of an accident while riding your motorbike.
Motorcycle-Versus-Car Accident
This is one of the most common motor vehicle collisions and it often doesn't look good for the motorcycle rider afterward. This is because of the sheer difference in body size of each motor vehicle – a car can only be partially damaged on most occasions but the motorbike will definitely be in pieces from the collision.
Apart from the following steps, you need to contact a motorcycle injury attorney to help you after a motorcycle accident, especially if the accident wasn't your fault.
Steps To Take Immediately After the Accident
If you are injured, your most important priority is to

get medical attention

right away. If there are bystanders crowding around, ask if they can call for an ambulance. If an ambulance is not available, ask a kind-hearted person in the crowd if she knows of any doctor clinics nearby.
Look for a traffic enforcer or policeman to attend to you and the other driver. Do not leave the scene of the accident if your life is not in danger and your injuries are minimal. It is important to provide your driver information to the traffic enforcer or policeman so that he can document the incident.
Take pictures of the accident with your phone. This is very important especially if you and your motorbike are insured because the insurance company will need to make sure about the liability for the accident. Photos are invaluable for determining the extent of the damage to you and your motorbike. Be sure to take a photo of the face of the other driver too because that will be needed too.
Get the other party's insurance information. If the other party has no insurance coverage at the time of the accident, you may have to call a motorcycle injury lawyer to find out what you should do next. This is important because the other party might not have sufficient funds to pay for the damages related to the accident. Your lawyer will help you by pursuing the other party for legal liabilities so that you can pay for your own injuries and possibly buy a new motorbike.
Recovering from a Motorcycle Accident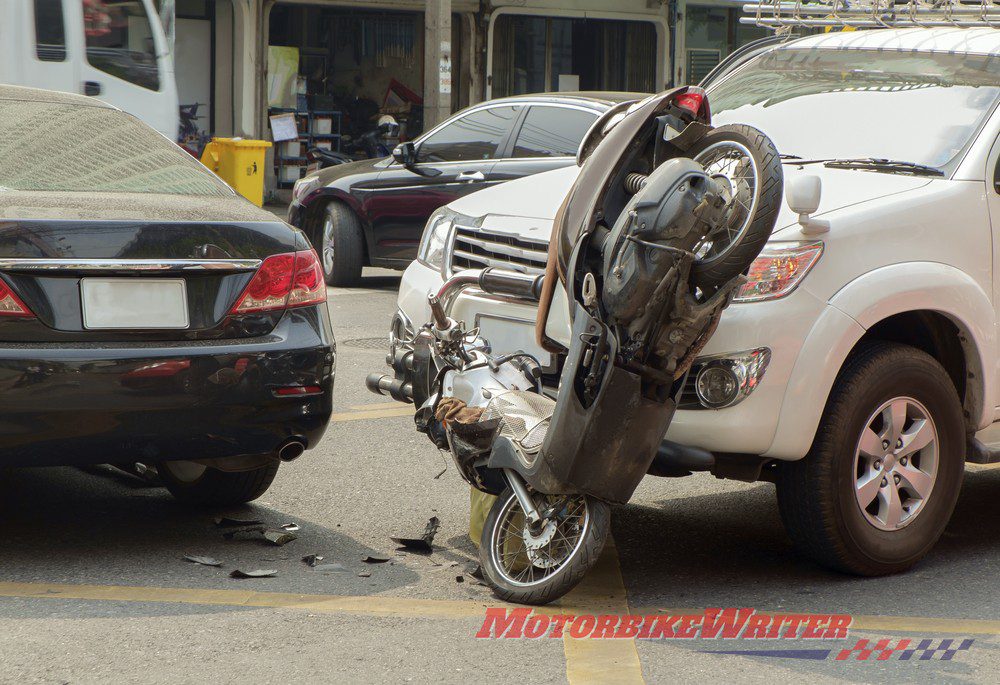 Getting into a motorbike accident doesn't happen all the time, but it does happen when you least expect it. If you were wearing a helmet at the time, then you are one of the lucky ones – if you weren't wearing one you might not be reading this article at all. A motorcycle accident can result in serious injuries so it's a good idea to see how to recover from such a collision if that happened to you.
Have yourself examined by a competent doctor. If possible, get this check-up right after the accident because you most likely suffered from serious injuries, especially if the motor vehicle your motorbike collided with was a car.
If you have accident insurance, that will help pay for your medical treatments. Did you break any bones in the accident? You will need money to pay for the doctor's fee and any medical intervention (such as putting your fractured body part in a cast). Will you have to pay for medicine, such as painkillers? That should also be covered.
Take sick leave from your workplace for some time. You need to recuperate at home so don't force yourself to go to work if you're in no condition to work. Ask a friend or relative to stay with you if you live alone, so there is someone who can help you get around (like if you need to go to the bathroom).
Ask your immediate superior at work about how you can resume work while you are still under medical supervision (such as when your body part is in a cast). A compassionate employer would be willing to help you go back to earning a living after the accident. Sometimes, this means being reassigned to another department in the workplace where you can be accommodated while you recover.
Final Thoughts
If you like riding motorbikes, you need to know what to do if ever you figure in a collision with a car. It is usually best to have motor vehicle (or motorcycle insurance) and personal accident insurance if you like riding motorbikes. If you don't have that kind of insurance, you may need a motorcycle injury lawyer to assist you in filing a case against the other party so that you can be awarded a settlement or pursue a claim that will allow you to be compensated due to the injuries and damages you now have to deal with.