Kawasaki's releasing their all-new Eliminator cruiser to UK markets – and while we haven't yet been given a price point (or specifics on displacement), we can gauge enough to get excited for the bike's anticipated November debut (via ZigWheels). 
Per the reminder from Visordown, Kawasaki's Eliminator will feature the same heart as Kawi's Ninja Z400 – a 4-stroke, 2-cylinder unit whose stroke which has – for certain markets – been lengthened to a very nice 451cc of power. This means Kawasaki's Eliminator will feature around (or perhaps a little under) 50hp, with 31.7 ft-lbs of yank available @ 7500rpm (that's a tad more than Honda's Rebel 500!).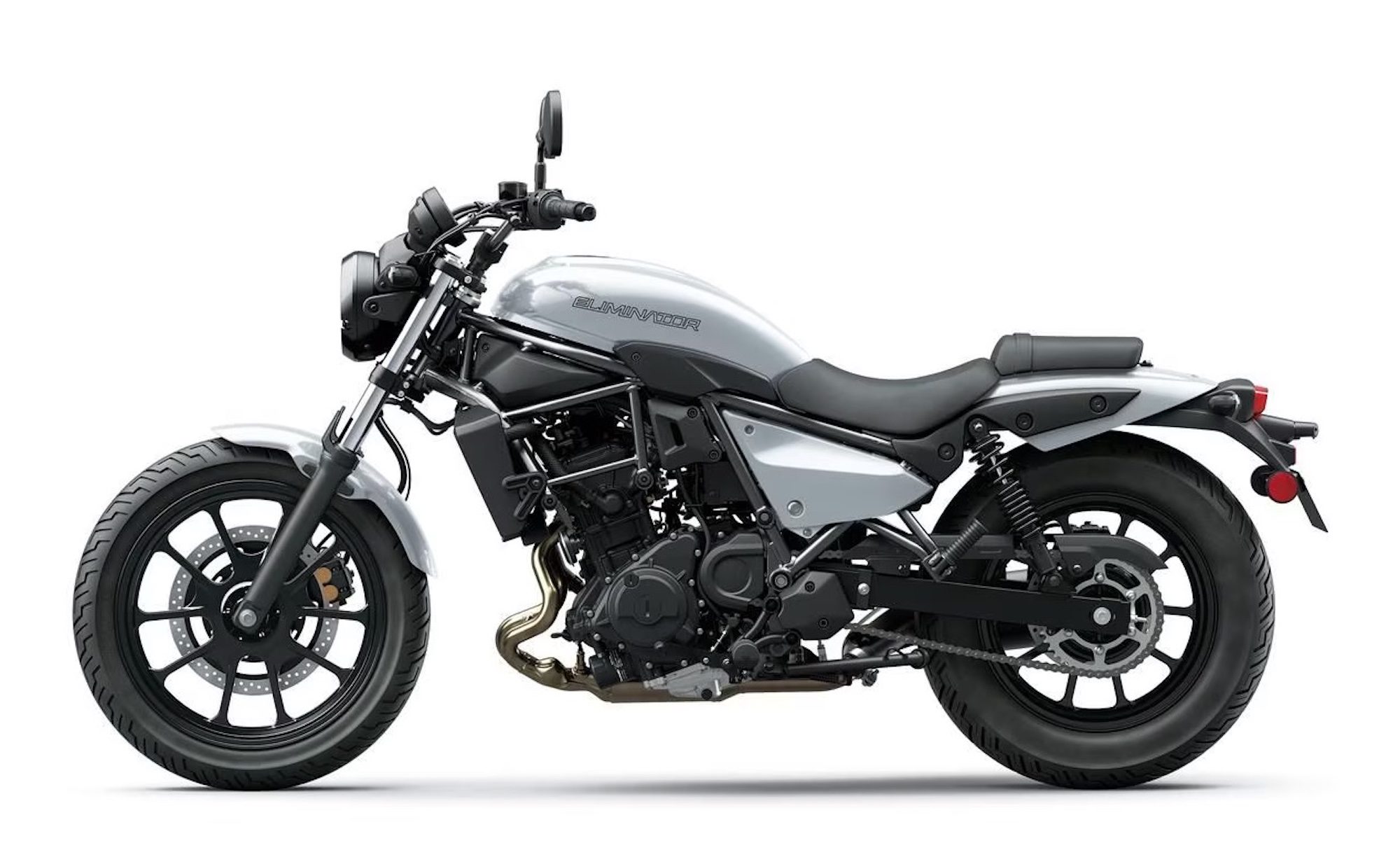 A reminder that we've no word yet on how the UK's restriction to A2 compliance could affect those 451 pretty cc's; hopefully she remains untouched, but given Japan recently saw a 399cc Eliminator debuted, we'd imagine there's wiggle room here for restriction.
Of course, all will be revealed when the bike debuts, so stay tuned for which power output we're going to get. 
Elsewhere on the Eliminator, a six-speed transmission is nestled inside the all-new tubular trellis chassis, which also hosts a slip-and-assist clutch, a non-adjustable conventional fork mated to a rear twin shock, and a die-cast box swingarm (via Ultimate Motorcycling). 
18" front, and 16" rear tyres work with Nissin brakes and the option for ABS, with everything rolling out a neutral seated position (more so than the 650-class Kawasaki Vulcan S), more forward footpegs and a sub-30" seat height ("The standard seat height is a hair under 29 inches, with optional seats that sit at about 28 and 30 inches above the street").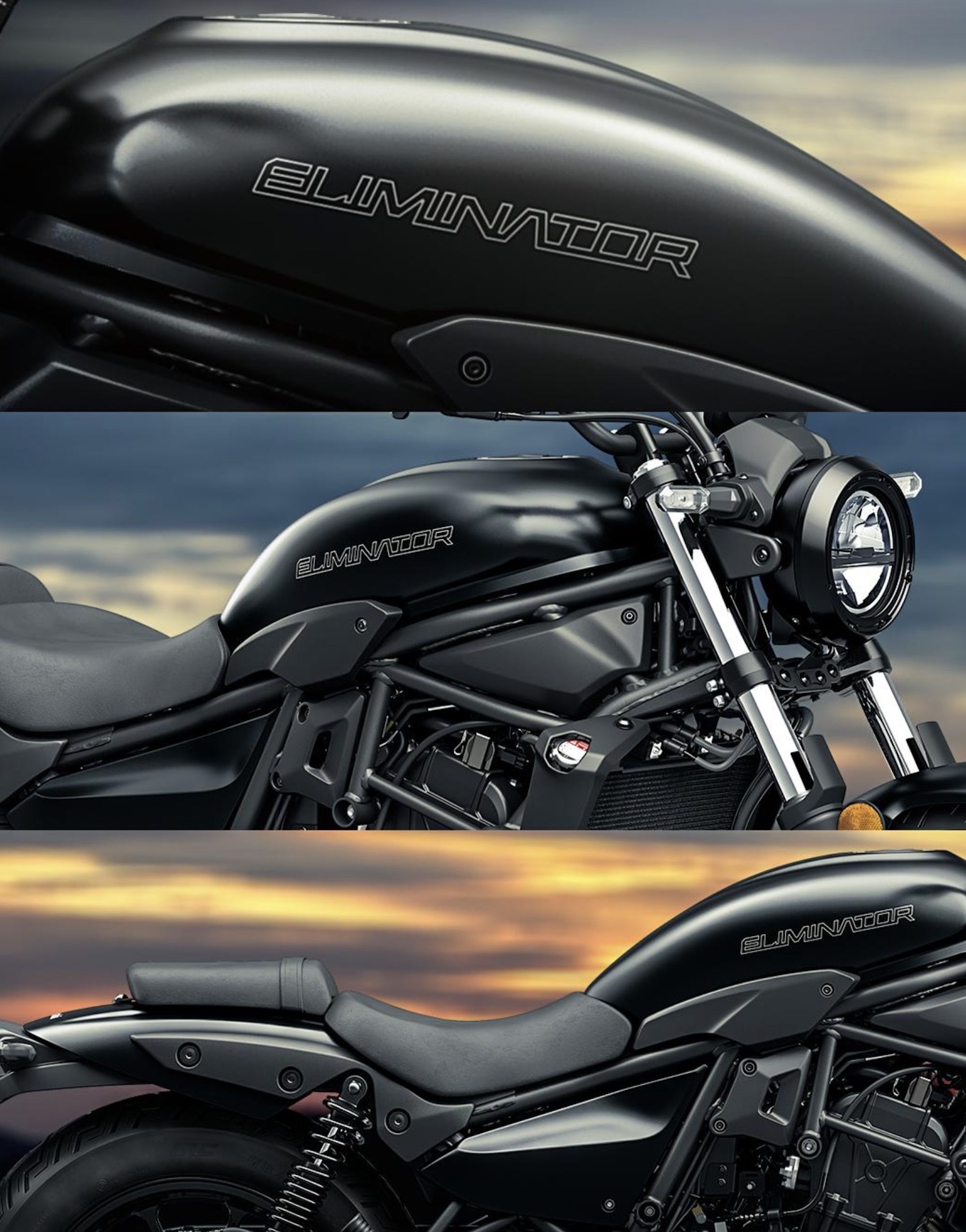 All in all, a banging contender for Big Red's beginner-friendly cruiser cult fave… if she keeps all her cc's, that is. 
Of the Honda Rebel and Kawasaki Eliminator, which bike suits your preferences?