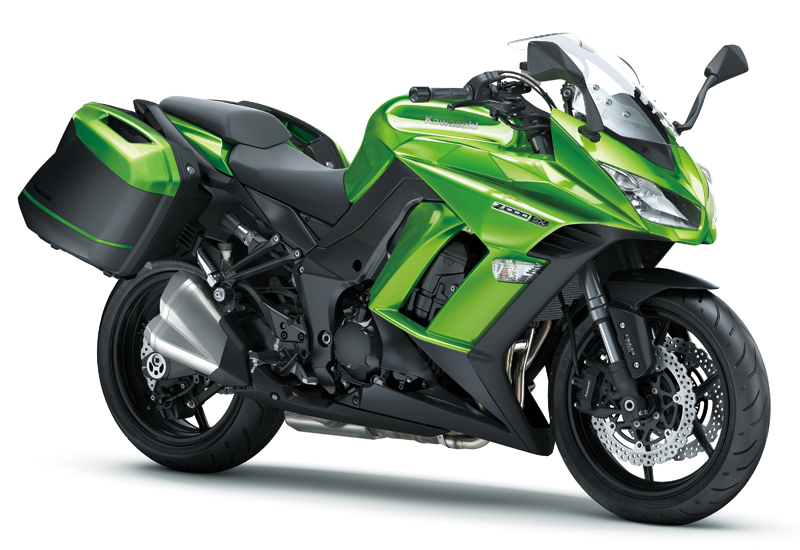 Kawasaki has given its Z1000SX sports tourer more zap and pow.
It now comes with electronic traction control with three levels of adjustment and two engine maps which can be selected via a toggle on the left switchblock.
The Kawasaki Z1000SX also gets a power boost from 138hp at 9600rpm to 142hp at 10,000rpm, with peak torque of 111Nm at 7300rpm, up just 1Nm, but at 500 fewer revs.
The engine maps are F for full and L for low which cuts power by 30% for riding in the rain or relaxed touring with a pillion.
Other updates include a hand-operated preload adjustment knob for the shock, stiffer rear spring, monobloc brake calipers, and shorter and lighter exhausts.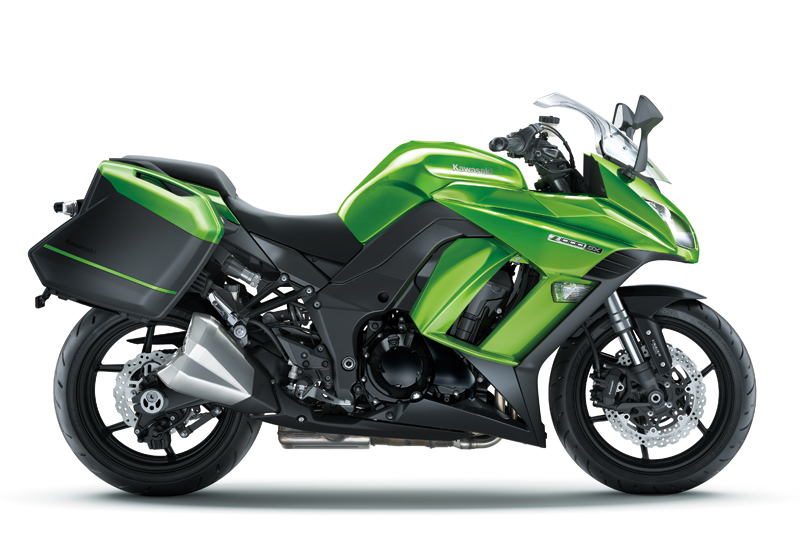 But possibly the biggest change to the Kawasaki Z1000SX is the bigger panniers.
They are now 28-litres, yet they have been cleverly restyled so that they are actually narrower and don't look as bulky.
From a styling point of view the panniers also look sleeker thanks to a mix of body colour and black.
However, the hardier matte black should be on the top, not the body colour, as this is the area vulnerable to boot scuffing when you throw your leg over.
Take the panniers off and they now have "invisible" supports rather than ugly tubular steel frames, so they don't spoil the look of the bike in its naked form.
Kawasaki will show its Z1000SX at the EICMA show in Milan next month.